Lanson winemaker Hervé Dantan is a Marne native who studied winemaking in Bordeaux, Alsace, and Burgundy before working a year-long stint in California, at Gloria Ferrer. In 1991, at the tender age of twenty-five, he became winemaker at Champagne Mailly, where he served twenty-two years as chef de cave. In 2013, Dantan made the jump to Lanson.
Despite Dantan's impressive professional credentials, he was relaxed and down-to-earth during a recent virtual tasting of three of the champagne house's cuvées: NV Black Label, NV Rosé, and the organic NV Green Label.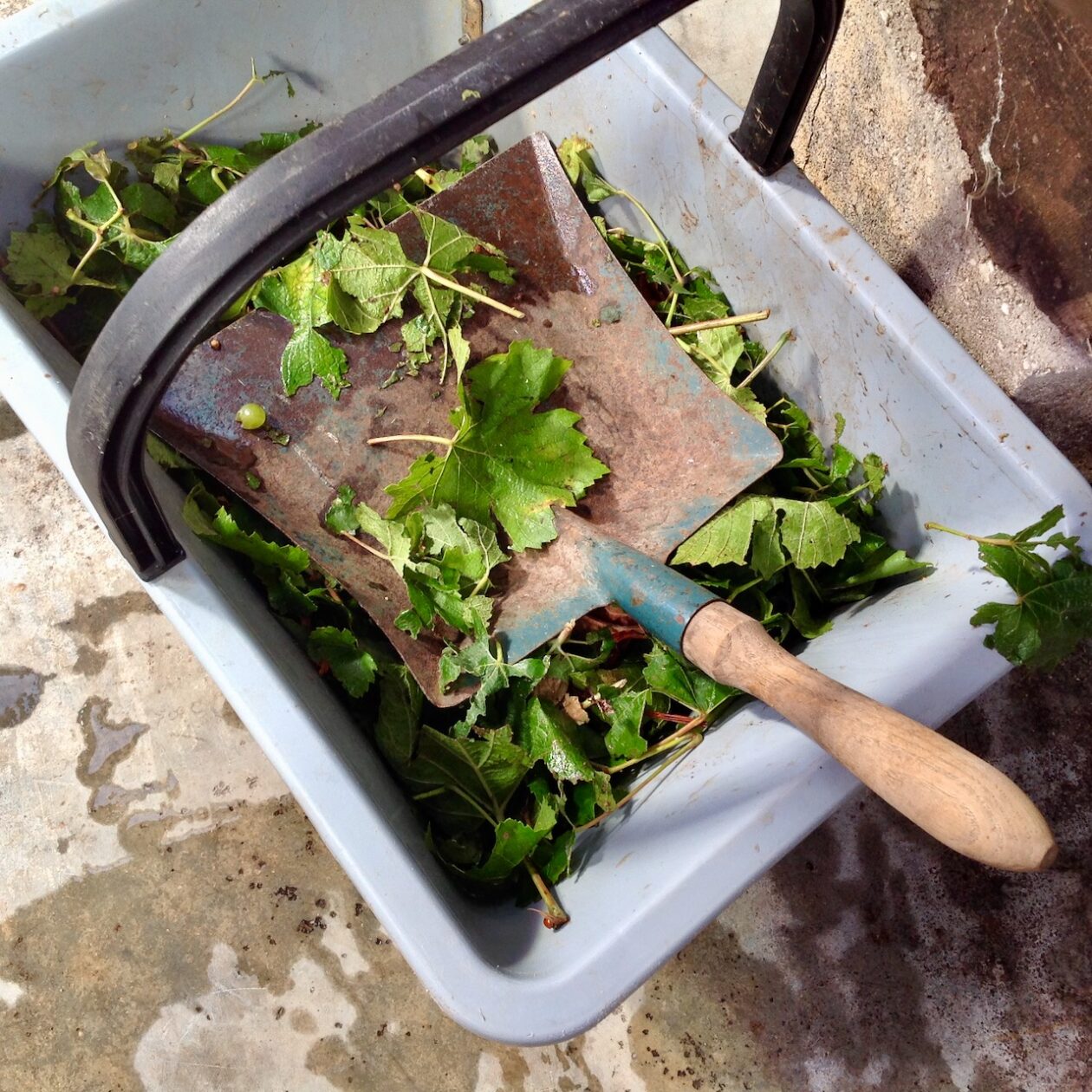 "I was raised in the vineyards," he said; the son of grape growers. This has proven an advantage working at a champagne house that sources fruit from over a hundred families across the Montagne de Reims and the Côte des Blancs. Many have supplied Lanson for generations.
"Because of my background, it's easy to be understood, and to understand them," he said. "It's easy to be proactive. In relationships with growers, you need to be close to them all year, during winter, springtime, summer" — not just at harvest.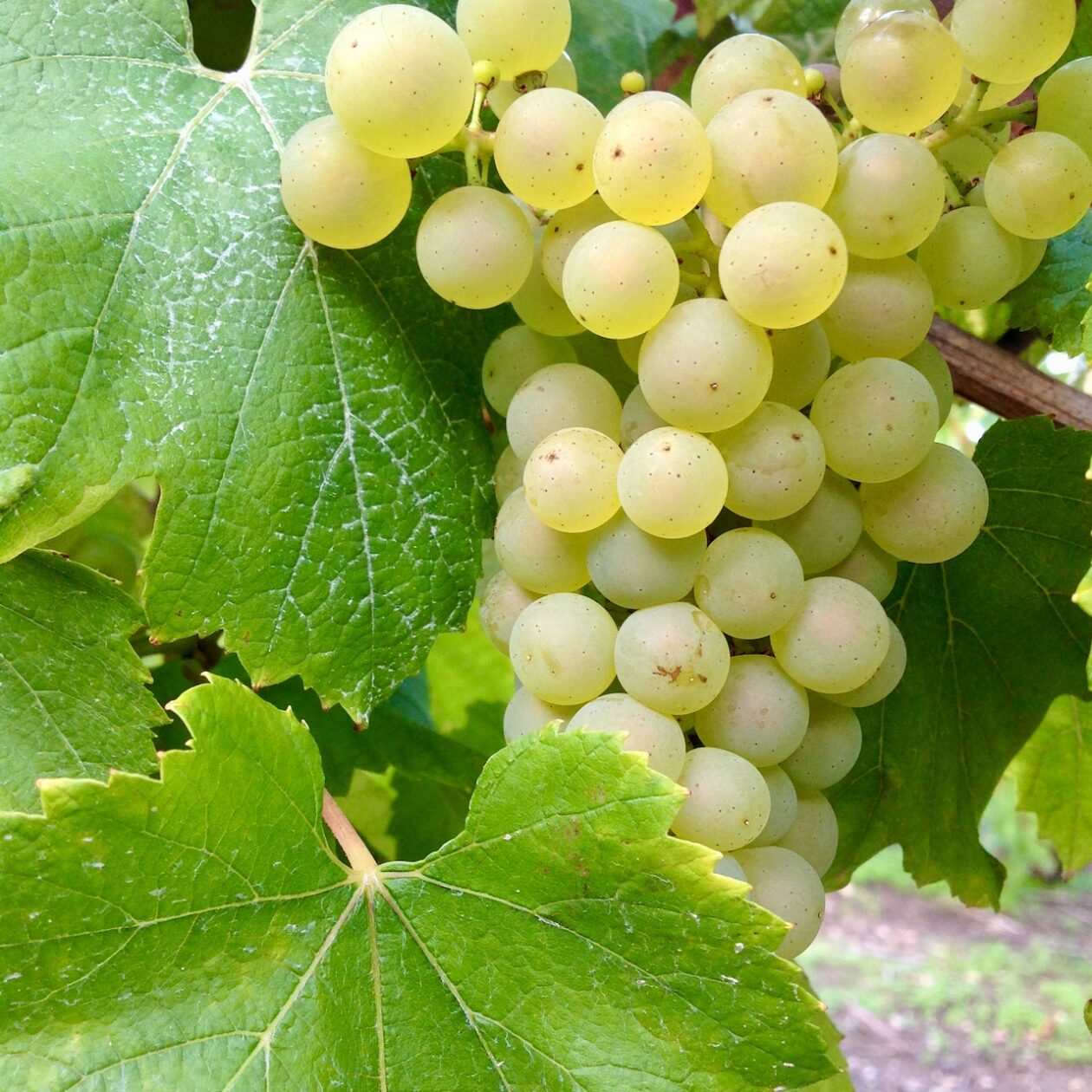 Founded by Francis Delamotte in 1760, Lanson is now part of Lanson-BCC, a champagne-only group that includes, among others, Besserat de Bellefon and Philipponnat.
The Reims-based house sources half its fruit from premier and grand cru villages, and itself owns 57 hectares of vines, including a 16-hectare biodynamic vineyard that spans the villages of Verneuil and Vandières, in the Marne. Lanson produces ten cuvées, including six Brut and Brut réserve champagnes, plus two vintage wines and two prestige cuvées.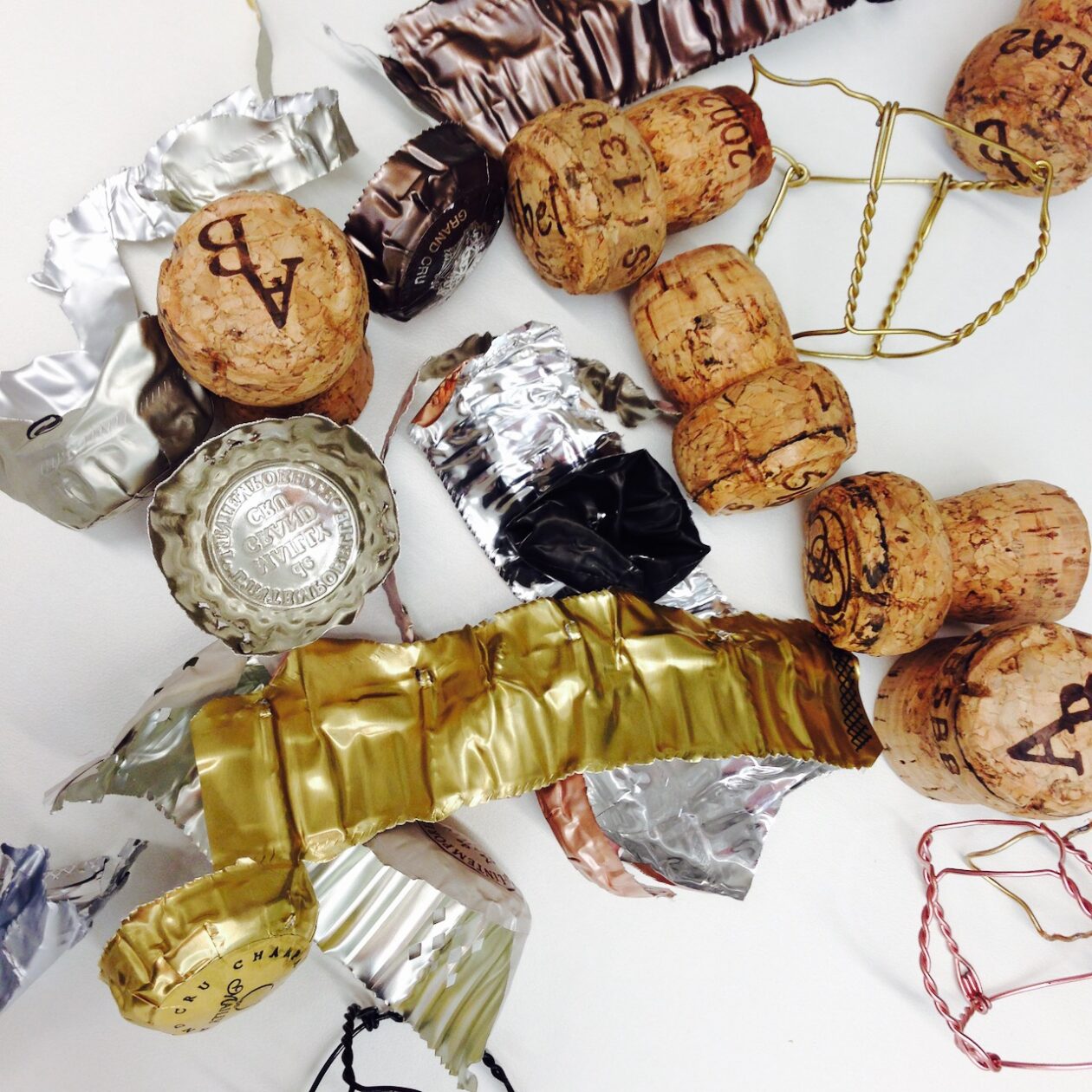 The house is noted for the atypical practice, for champagne making, of eschewing the softening step of malolactic fermentation. The aim is a style that's crisp and precise, although a slightly elevated dosage balances the malic acidity. Lanson's nonvintage cuvées are also enriched with ample reserve wine; there are twenty years of it in their cellars, stored in a mix of aged oak cask and cement. "We are very lucky with the reserve wine," said Dantan. Sans doute.
Dantan also emphasized the winery's commitment to sustainable, organic, and biodynamic viticulture. In a mark of their reverence for the practice, the tasting ended with the biodynamic Green Label champagne.
Many of Champagne's vineyards have been ravaged by decades of irresponsible applications of herbicides, pesticides, and other amendments. (Read Alder Yarrow's excellent summary of all they have endured.) Dantan feels the more sustainable practices are "the right way forward" for Champagne.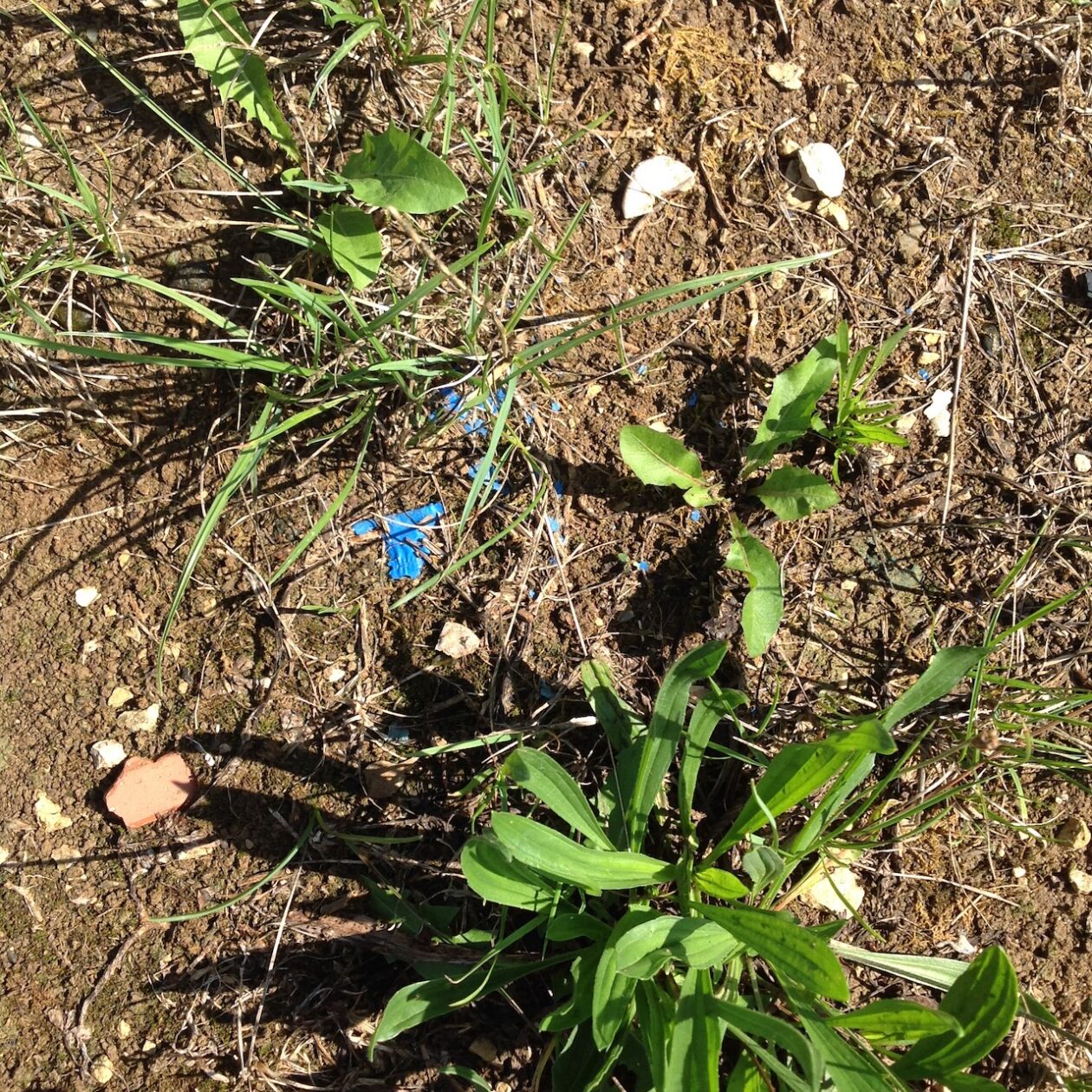 He also tries to evangelize these practices with their suppliers. "By improving the quality in the vineyard, by being more sustainable and biodynamic, many things are going to be done to improve quality — not only in our vineyard but also with the growers," he said.
I'll cheerfully taste any champagne grown organically or biodynamically, but I'm more accustomed to such production from growers or tiny houses, not one of the grandes marques. I applaud the step forward. It's definitely the right way.
—
TASTING NOTES
—
NV Lanson Black Label Brut Champagne
"This black label is really the flagship of the brand," said Dantan. "Thanks to the non-malolactic style, we have a wine that's fresh." The harvest base is 2015, with about 35 percent reserve wine added. The blend is 50 percent Pinot noir, 35 percent Chardonnay, and 15 percent Pinot Meunier, and it spent four years en tirage. The dosage is 8 g/L. The fragrance mingles green apple, lime peel, pastry, and almond, while its fine-textured, creamy mousse adds flavors of fleshy and dried fruits. The acidity is scintillant. It's a lively style, complex but with a good balance between maturity and freshness. 12.5% abv | $45 (sample)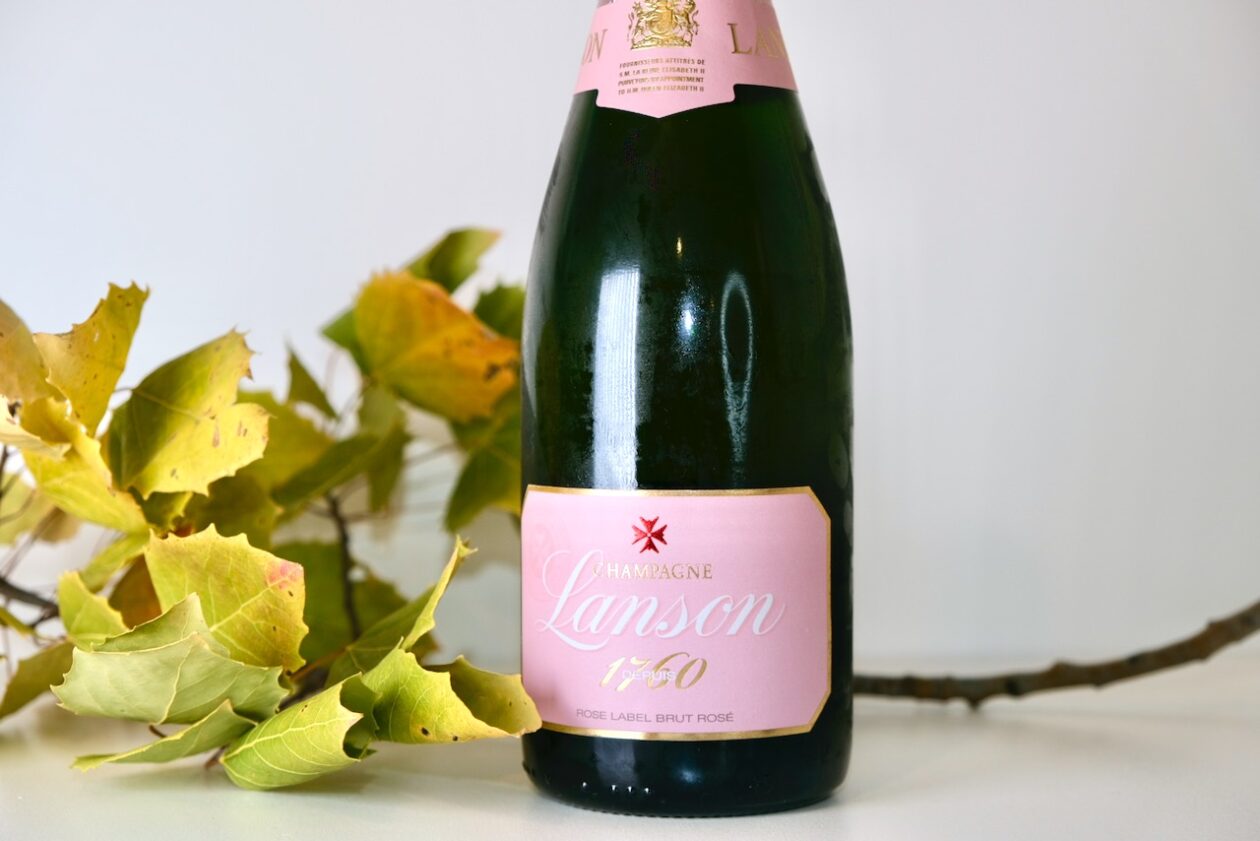 NV Lanson Brut Rosé Champagne
The rosé is made similarly to the Black Label, with a 2015 vintage base and 35 percent reserve wine. The blend is 53 percent Pinot noir, 32 percent Chardonnay, and 15 percent Meunier with, again, 8 g/L of residual sugar. Dantan said stylistically this rosé aims to be "a white wine, but with red fruits." The pale salmon body is lightly reductive at first, then the palate is more ample than expected, suggesting red apple skin, pastry, and peaches. The acidity is firm and the finish flares in flavors of cranberry and dried apricots. A faint leesy bitterness adds interest. 12.5% abv | $70 (sample)
NV Lanson Green Label Bio Brut Champagne
Lanson's biodynamic vineyard is planted to a mix of Pinot noir, Pinot Meunier, and Chardonnay. The area is less chalky than the Montagne de Reims; there is more clay, and the soils are deeper. "The vines produce a lot of fruitiness," said Dantan. The wine is certified organic and Demeter-certified biodynamic. The cuvée is 50 percent Pinot noir, 30 percent Meunier, and 20 percent Chardonnay, with a dosage of just 6 g/L. Its pale body is animated by a languid bead and offers a fragrance of apple blossom, yellow apple, and fresh herbs, plus a sense of almond nuttiness. The texture is coarse, with a huge mineral-saline core and excellent acidity. There is fruit — mostly lime peel, green apple, apricot, and yellow raspberry — but this isn't a fruit-driven wine. Its salty, chalky mid-palate captivated me; "crunchy" is the word that sprang to mind. 12.5% abv | $75 (sample)
—
All wines were review samples; the importer is Lanson International Americas.

All photos by the author; vineyard photos taken during a media tour sponsored by the Comité Interprofessionnel du Vin de Champagne (CIVC).