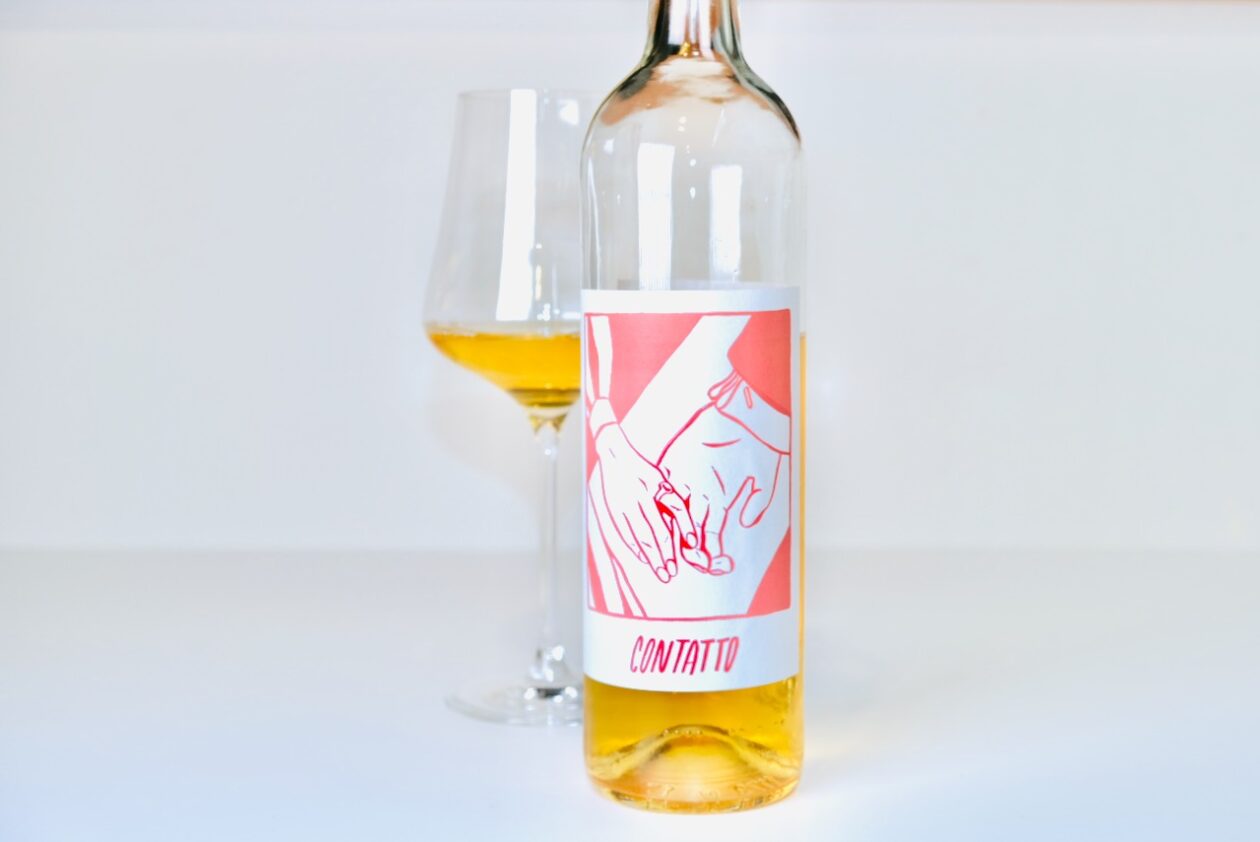 This orange wine is made from Avesso grapes grown in the granite soils of Vinho Verde. The 45-hectare estate, which is sustainably farmed, has been producing grapes since 1874, but the family has been bottling wines only since 2008.
For this cuvée, the fruit is hand picked, de-stemmed, and fermented in 5,000-liter tanks on skins for two weeks, then settled for an additional two weeks before pressing into tanks. The wine spends three months on lees, with some bâtonnage, before bottling with a modest sulfite addition. About 450 cases were made.
The result is the color of amber, but with a rosy cast. The aromas are lightly honeyed, offering notes of almond and yellow peaches steeped in sherry. Fully dry, the wine has an astringent catch at that back — from the skin contact, naturally — and savory, faintly fruity flavors suggesting dried apricots and salt. The acidity is modest, but the wine has nice structure.
2019 Casal de Ventozela Contatto Vinho Verde
12.5% abv | $18; imported by Communal Brands