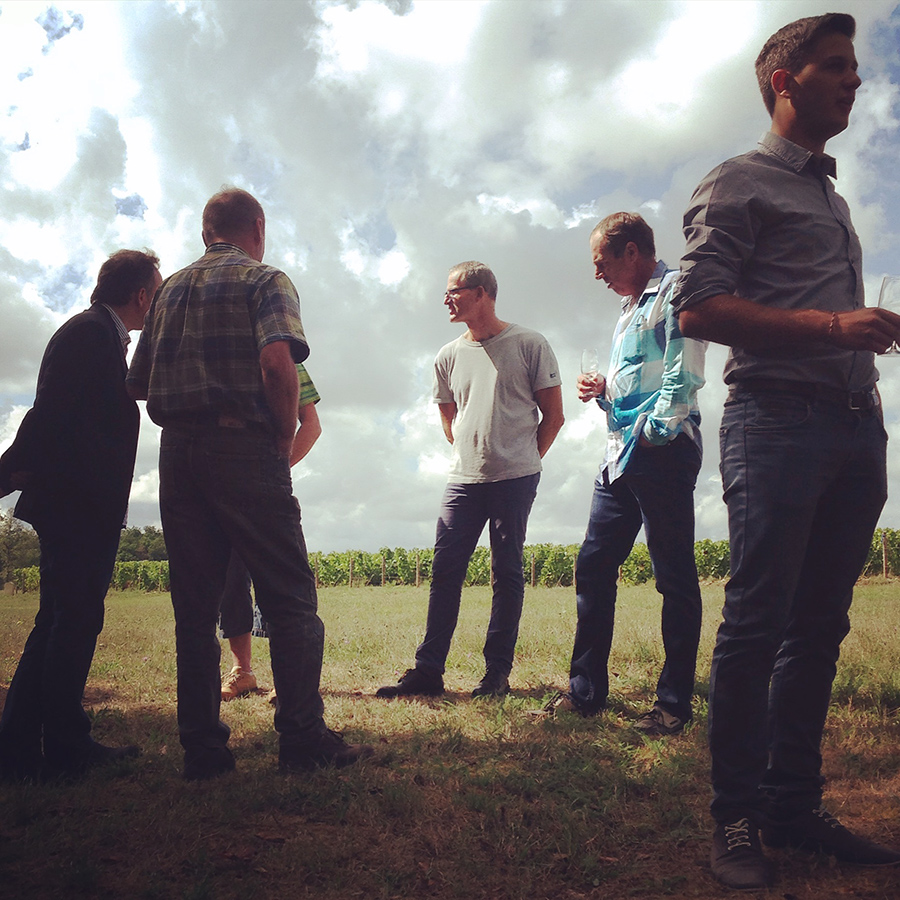 If you drive south from Reims on the A26, you will slide past the rolling hills of the Montagne de Reims, past vineyards dense with Pinot Noir and Meunier, past Chardonnay in the Côte des Blancs, past fields of cereals and legumes and villages jumbled like children's blocks into the landscape's hollows.
Soon you will feel the terrain under your wheels begin to smooth and soften, and veering eastward now, along the A5, you will enter the Aube département and the Côte des Bar. Here the Seine and Aube rivers embroider the landscape with their tributaries, flowing northward in a braided pas des deux before their waters blend and slip northwest toward Paris and, beyond, into the icy waters of the Channel.
The soils in the Aube are older, a crumbled stratum of calcareous clay and limestone, more akin to the Kimmeridgian marls of neighboring Chablis than the impoverished calcite chalk that dusted your wheels in Épernay. You are still in Champagne, but only just; these winegrowers had to fight for inclusion in the final Champagne demarcation of 1927, a battle hard-won through riot and agitation.
It's different here, a little bit warmer, with a decidedly down-country vibe. This is Pinot Noir territory, and over 90 percent of vineyards are anchored by that grape's roots. The Champagne produced here is Pinot-dominant, of course, a mix of blanc de noirs and rosé, and the region's red has traditionally been used as a blending wine, putting rouge in the cheeks of rosé Champagnes made up-country.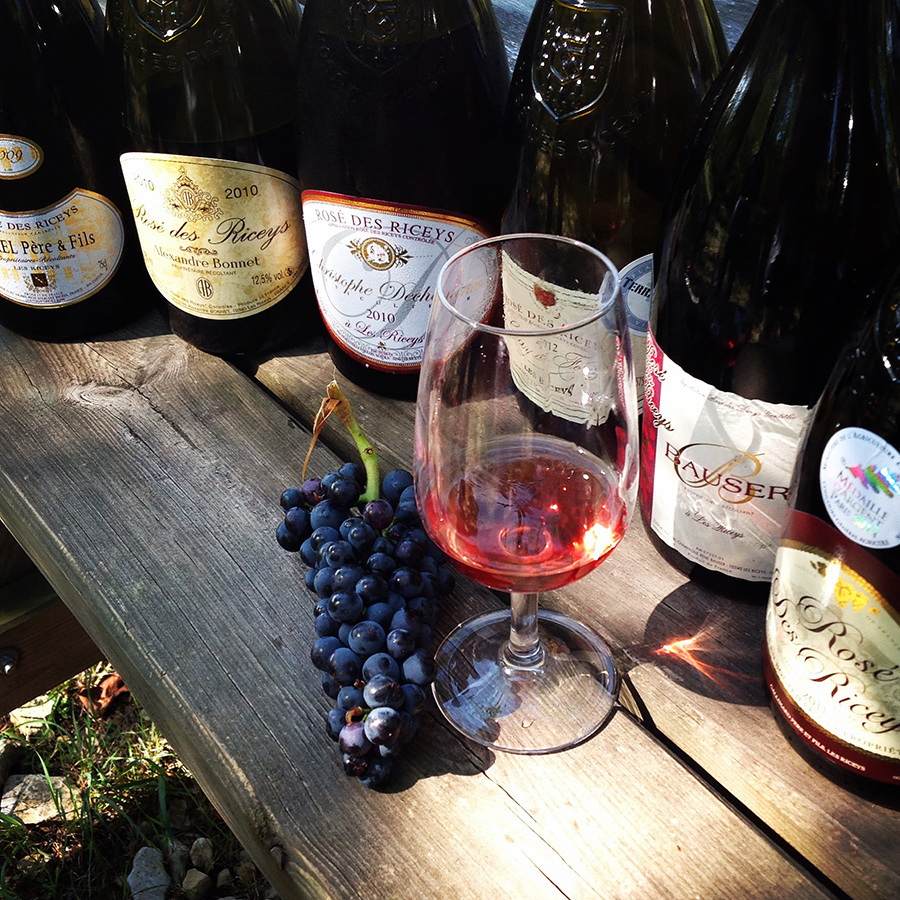 But amidst these sparkling cousins is a still Pinot Noir rosé, grown in a tiny southwest corner of the Côte des Bar, in the Rosé des Riceys AOP. The entire yield is a mere 5,000 cases annually, and it's nearly all saignée, made from drawing juice from the must after a brief maceration. Brief, but not too brief—this rosé is typically deeply colored and spicy, more like a red wine from a cool region than a pink wine from a warm one.[i]
Five days ago, visiting Champagne as a guest of the Comité Champagne, I met with a handful of producers in Les Riceys. They're the men in the photo at top, and these vignerons—astonishingly, generously—broke from their imminent harvest preparations to pour their still rosé and sparkling wines over a picnic lunch in the vineyard.
Still wines are not common in Champagne; still pink wines even less so. Rosé des Riceys might be considered something of a curiosity—it's often called rare. I'm not sure that's the right word. True, it's produced in tiny quantities, in a tiny corner of a larger-but-still-tiny region. It's hardly exported. You're unlikely find it anywhere else.
But that's the point. If you were to drive another hour or two south, into the Côte de Nuits and the heart of Burgundy, you might be welcomed with a glass of Marsannay Rosé, made from Pinot Noir or Gamay. Heading west tomorrow, toward the Loire, you can enjoy a Rosé d'Anjou, made from black Grolleau or Cabernet Franc. The French countryside glitters with gems like these, gleaned from local vineyards as refreshment for the picnic glass. They are not rare so much as indigenous, specific. They are from a place.
And place is, after all, what winemaking is about.
2012 Guy de Forez Rosé des Riceys
Redolent of macerated strawberries, strawberry jam, and field flowers. It has a cinnamon and red grapefruit spiciness, with a kick of peppery mint at the finish.
2011 Bauser Rosé des Riceys
Light-bodied and very spicy, with tart strawberries, raspberries, and something evocative of pink citrus flowers top-noting its rosemary-mint finish.
2009 Morel Père et Fils Rosé des Riceys
Concentrated aromas of macerated strawberries segue to a piquant, minted body and a snap of bitter pith.
2011 Gallimard Rosé des Riceys
A switch here from pink fruits to green, with the sharpness of barely-ripe strawberries and a pronounced herbal tang.
2012 Christophe Dechannes Rosé des Riceys
A lighter wine aromatically, with a fruity, white-flower sweetness but a surprising (and welcome) tannic grip at the finish.
2010 Alexandre Bonnet Rosé des Riceys
Also very floral, with rounded, ripe red fruits and a slightly spritzy texture—a pleasant counterpoint to the wine's remarkable structure.
Travel was sponsored by the CIVC and the U.S. Champagne Bureau. All wines were tasted in the field (literally) and were media samples for review. View my Sample and Travel Policy.
Follow me on Twitter, Facebook, Instagram, and Delectable.