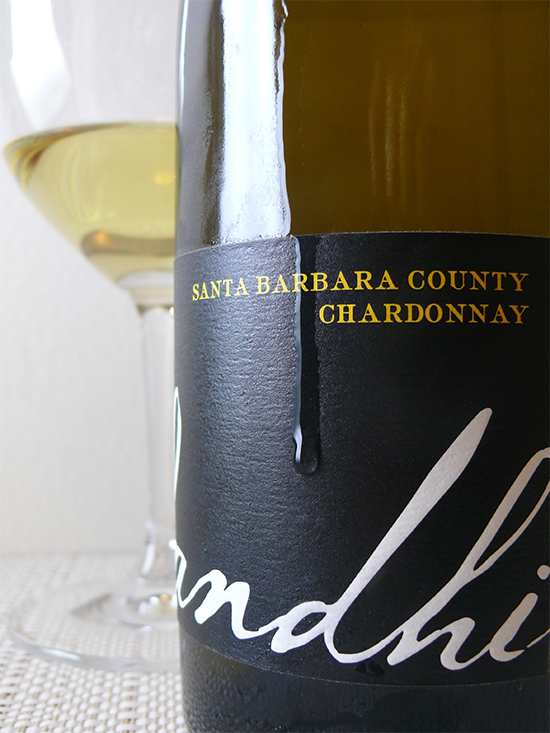 Sandhi Wines
Chardonnay
Santa Barbara County
2011
13.5% ABV | Price: $33 (media sample) | 1,730 cases produced
I must preface my remarks with confessional chagrin: you cannot get this wine; it is sold out.
Sandhi is an all-star effort, a collaboration between sommelier Rajat Parr, winemaker Sashi Moorman, and—what is he, exactly?—wine impresario, I guess, Charles Banks. I may have stumbled over Banks's characterization, but in fact all of these men have rich CVs, and although their winery project's only three years old, their Chardonnays and Pinot Noirs have already won acclaim from outlets like the Washington Post, San Francisco Chronicle, and New York Times.
I can see why. This wine is pale medium gold, with top notes that are are utterly au point: butter, lime zest, lime flowers, and bay leaf, plus an oily sheen on top that's almost diesel. Sensuously silky, it has sparkly acidity on the back palate, with flavors of lime, guava, and cultured cream. It's an exceptional Californian Chardonnay that pairs beautifully with lean, juicy fare: fresh herbed goat cheese, citrus-drenched halibut, chicken with preserved lemons.
Just wait'll next vintage.