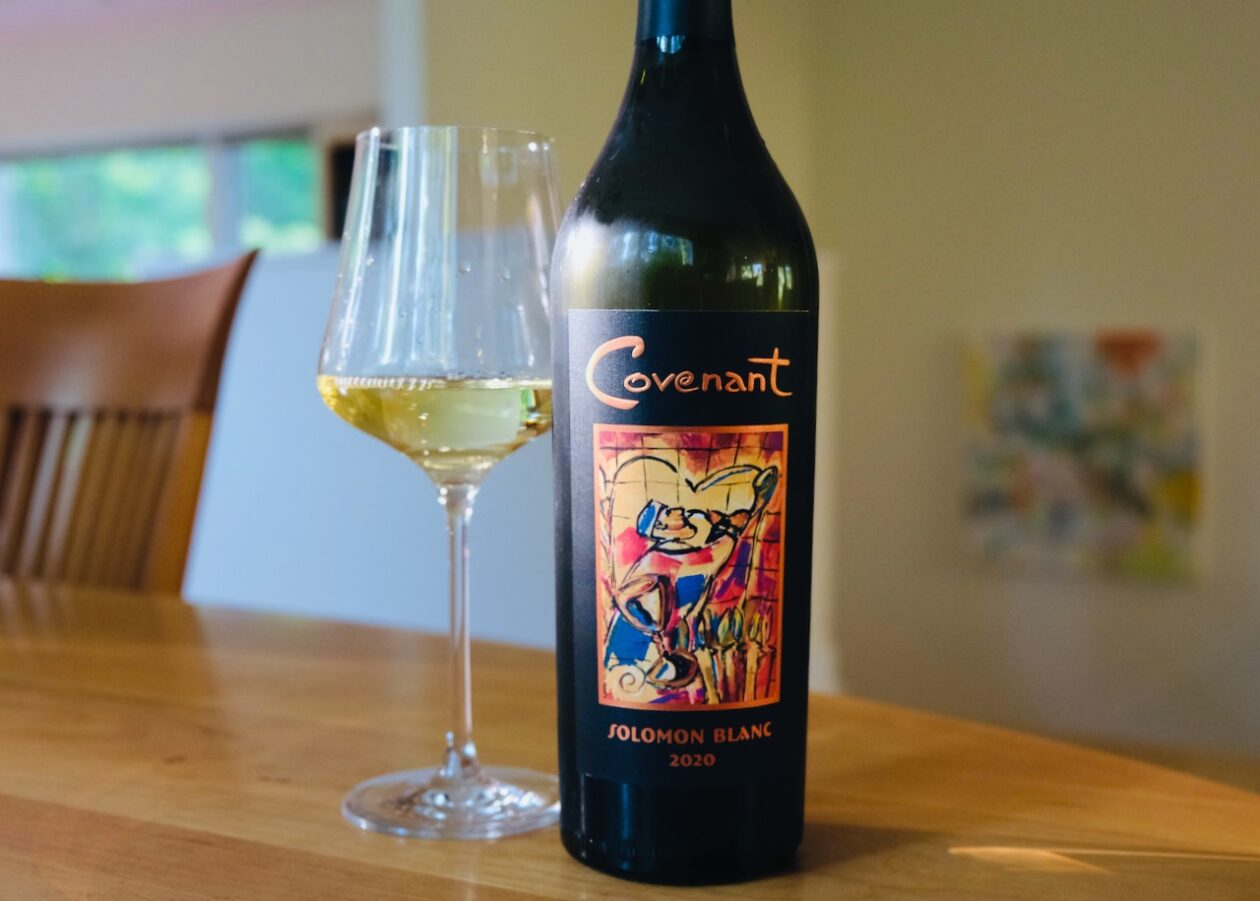 The Sauvignon Blanc grapes are grown in estate's Moaveni Vineyard, and the fruit was fermented with ambient cultures and aged for ten months in French oak barriques, forty-percent new. It was stirred occasionally, but wine did not undergo malolactic fermentation; it was bottled un-fined. One hundred and twenty cases were made.
It's a pale yellow color with greenish glints. The aromas are quiet, green-fruited, with lime peel and kiwi, a bit of fresh thyme and summer savory, which are abundant in my garden right now, so maybe I'm just suggestible. The texture is glassy, glazed with notes of lime peel and pith, a muddle of lemon and green apple, some sense of fresh-washed linen. As it warms the wine expands.
Fans of pungent, feline Sauvignon Blanc might be puzzled by this wine. If that wine is the life of the party, this is the one cooling it the a dim corner with a companion, leaning in.
2020 Covenant Solomon Blanc Sauvignon Blanc Bennett Valley Sonoma County
13.9% ABV | $75 (sample)