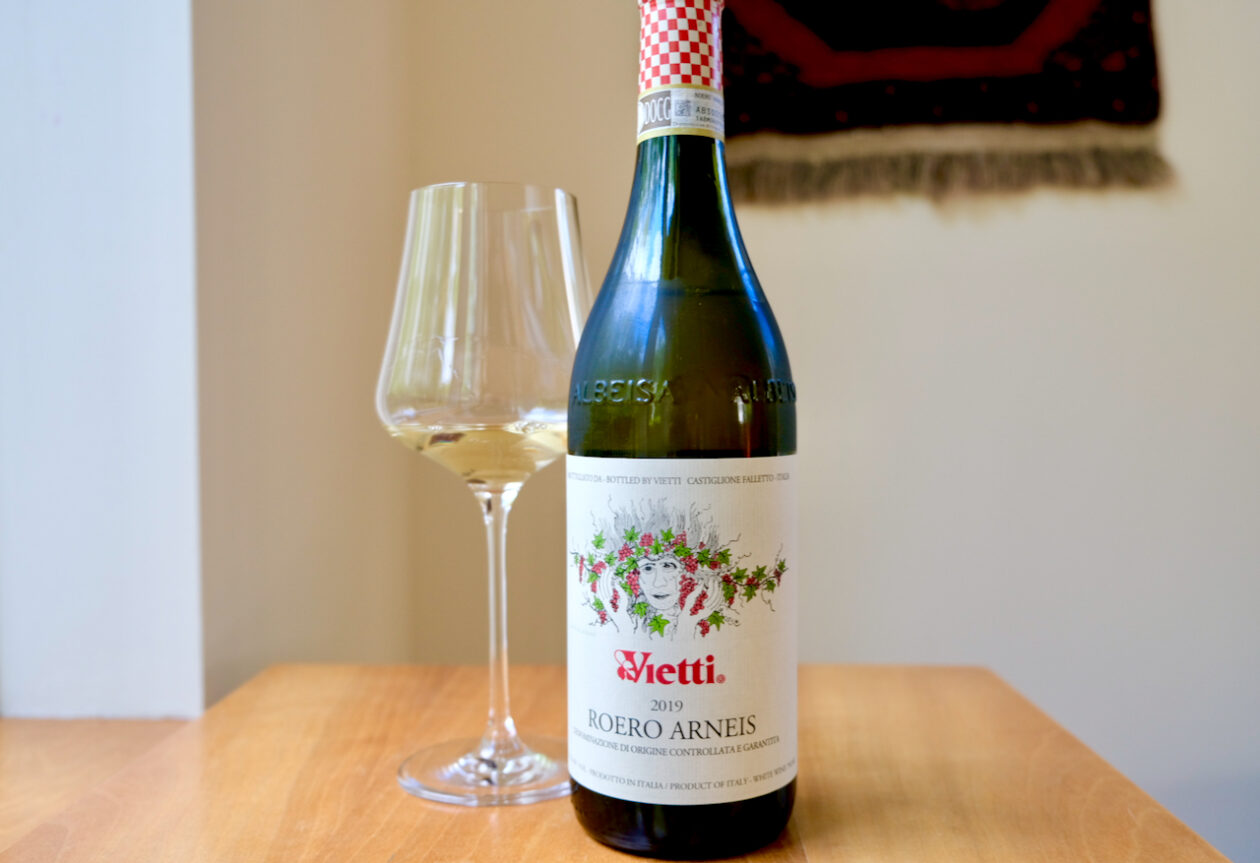 Alfredo Currado, of Vietti, is credited with rediscovering Arneis, an autochthonous grape of Piemonte, in the 1970s. Its reputation as a varietal wine is now well established, even if plantings of it elsewhere are still limited.
Fruit for this cuvée is sourced from a vineyard in Cuneo, and farming is organic. The fruit ferments with ambient yeasts, and the wine ages in stainless steel prior to bottling; malolactic is suppressed.
Pale yellow, the wine emits a fragrance of ripe apricots, lemon peel, and grassy herbs. The texture is silken but it has a piquant, spicy mid-section, with more stone fruit flavors and a glint of basil. Firm acidity forms a sinewy spine of structure down the middle, and it finishes in a flourish of salt.
Pour this wine with agnolotti in brodo, ravioli, and light pasta dishes dusted with grana.
2019 Vietti Roero Arneis DOCG
13.5% ABV | $25; imported by Dalla Terra