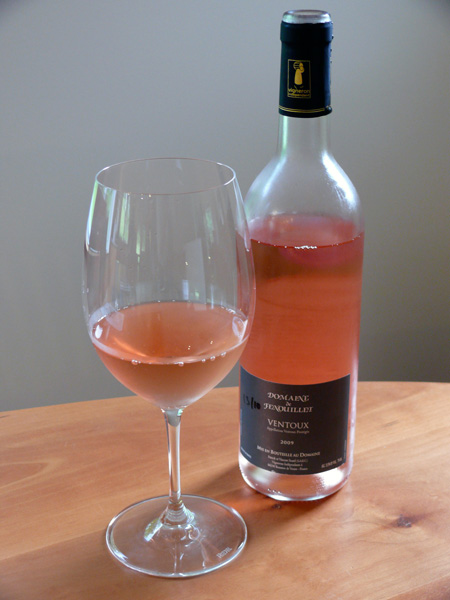 Domaine de Fenouillet
Ventoux Rosé
2009
Current price: about $13 (with case discount we paid $10)
I love rosé, and I love the southern Rhône, so when I saw this unassuming bottle on the shelf recently at Crush in New York, I had to buy it.
Pale peachy pink, it has a simple floral nose with a hint of pear and tangerine. On the palate it's even simpler: brightly acidic, with delicate tropical fruits. It finishes a little hot and dry. Subtle, to say the least.
This wine is probably best enjoyed on a hot night in Provence, when the breeze off the Mediterranean lifts open the white linen curtains, carrying the distant strains of an old man's concertina softly into the room.