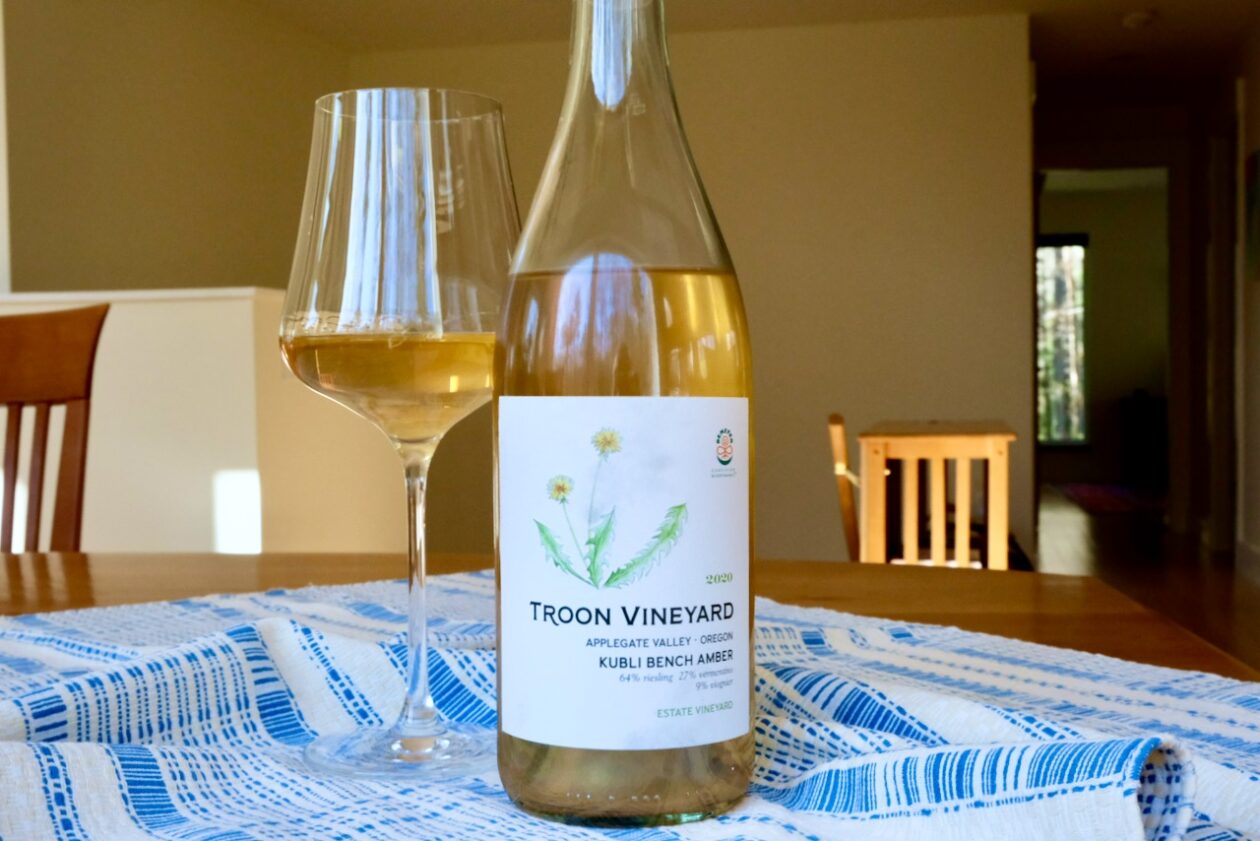 Troon's biodynamic orange wine is a blend of about two-thirds Riesling balanced by Vermentino and a splash of Viognier. The grapes spend about three weeks on skins, imbuing the must with both color and texture. After pressing, the wine ages on lees for five months in neutral French oak barriques, and it's bottled lightly sulfured but unfined and unfiltered.
The result is deep gold-amber color and faintly cloudy, with a fragrance that conjures honeyed apples, dried apricots, fresh hay, gingered peaches. It's a textural wine that earns a back-palate grip from the grape's tannins, while a sluice of juicy stone fruit lifts the mid-section. The finish is nut-like, savory — likely from the extended lees contact — and it disappears with a flourish of golden fruits and flowers.
I'd never in a million years guess the blend blind, as the skin contact adds a puzzle piece to the wine's complexity. Also, as a 2020, this wine is young, and I think the armature of tannin and acid will allow its interestingness to elaborate over time. Still, it's lovely now, complementary to foods with an umami pop (sushi, udon), aged cheese with some sweetness and salt (Gouda, Mimolette), pâté and charcuterie, savory preparations of poultry and rich fish, or dishes featuring lamb, game, dried fruits, or nuts.

2020 Troon Vineyard Kubli Bench Amber Applegate Valley
13.1% ABV | $35 (sample)