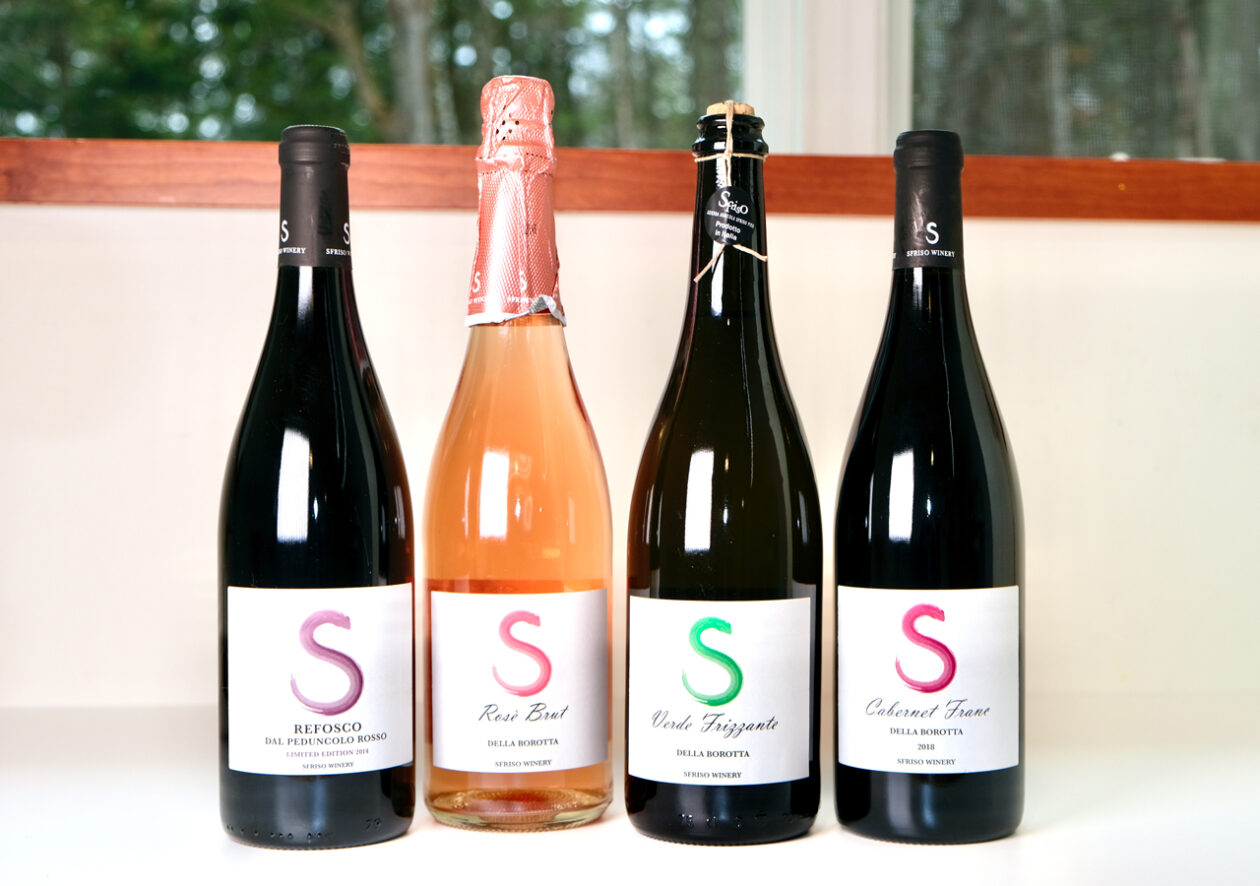 In 2002, Pier Sfriso and Réka Haros inherited a small winery in Italy's Veneto, and despite an utter lack of winemaking or viticultural experience decided to take it on. For Haros that meant downshifting from her career as an executive in consumer packaged goods at multinational corporations, but that expertise became a boon as the young couple began to transform Sfriso Winery into an entirely direct-to-consumer enterprise.
Pier Sfriso makes the wine and manages the winery's tasting room, while Haros tackles the creative and business strategy (and infinite paperwork) it takes to make a small Italian winery succeed. The family's estate vineyards are farmed without use of synthetic pesticides or herbicides — because they live there. The winery produces a minuscule 20,000 bottles per year (in a good year), but these bottles find their way to wine lovers throughout Europe and North America.
Including this wine lover. Haros, whom I've known for several years, shipped me the following four releases to taste. I heartily recommend them all.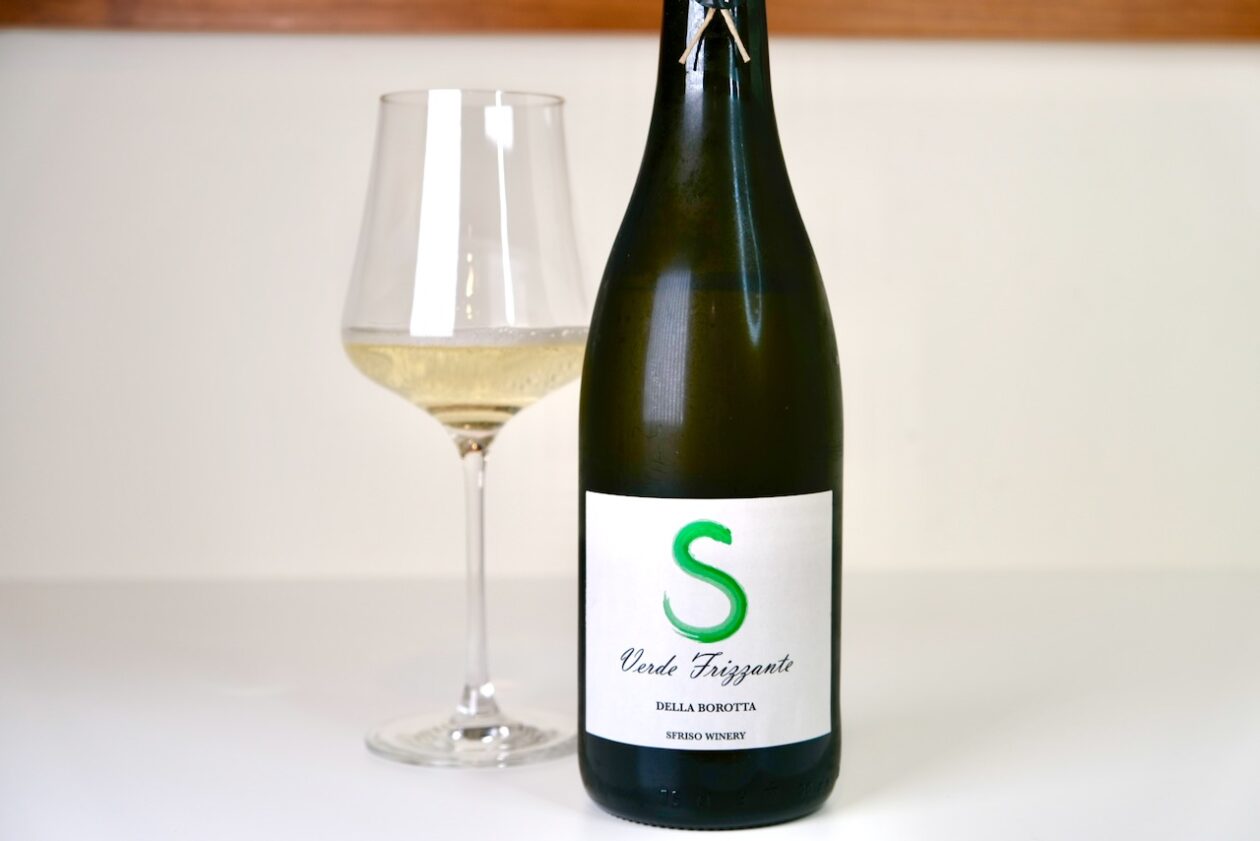 NV Sfriso Verde Legatura Frizzante Veneto
Made from Verduzzo Trevigiano, a Venetian native grape. The winery sought to use this rare fruit to make a jolly aperitif wine, the kind you'd want to pop open with friends by the pool; nothing serious. Since it's only lightly frizzante, there's no need for a wire hood. Instead, the bottle is topped with the traditional legatura spago, a hand-tied twine binding Italians have used for centuries to keep their fizz from blowing its top. The wine has firm acidity counterbalanced by 13 g/L of residual sugar. The pour fizzes into a body spangled with flavors of lime peel and green apple. It's green-grapey and fresh, with a sappy, succulent finish crackling with light bitterness. Refreshing and not too-too, it's a great wine to pour with fried crispy snacks.
11% abv | About $12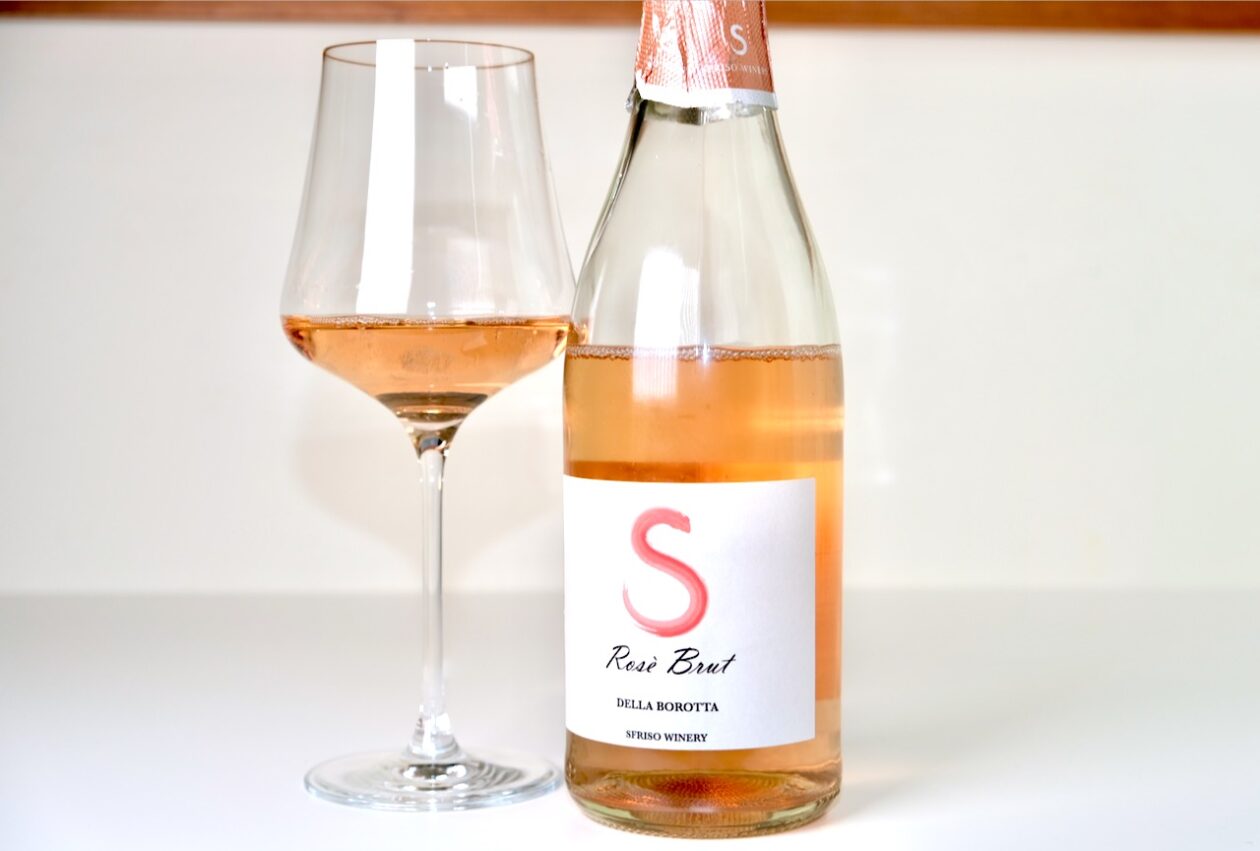 NV Sfriso Rosé Spumante Brut Veneto
Sfriso's pink sparkler is a blend of 70 percent Verduzzo Trevigiano with 30 percent Cabernet Franc, both grown in the estate vineyards surrounding the family's winery. The wine is bottled at 6 g/L of residual sugar. Its color is salmon pink and its active foamy pour quickly subsides into beaded strings. Its fragrance mingles herbs and fruits — fresh cut grass and strawberries, fennel and rhubarb — with an anchoring dose of petrichor. Flavors of pink berries and mint have a welcome bitter edge that reads like citrus pith without the citrus. It's refreshing, fresh-faced, and complementary to a wide range of snacks. My husband said, "I would always have this in the cellar."
12% abv | About $17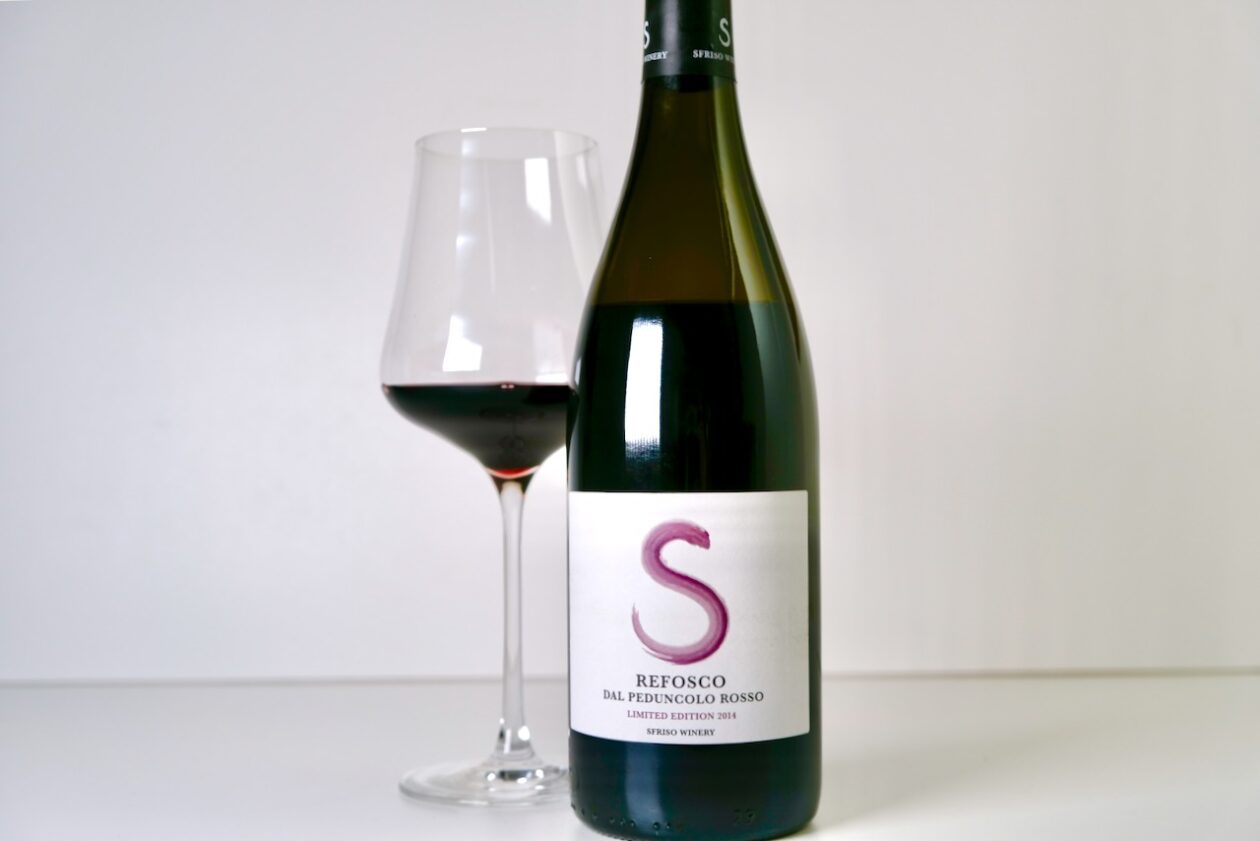 2014 Sfriso Refosco dal Peduncolo Rosso Veneto
Sfriso's Refosco is deep cherry-colored with a velvety center; it looks opulent. Highly perfumed, it evokes both forest and orchard: pine woods plus crushed cherry, juniper plus ripe raspberry. Texturally the wine feels multi-dimensional: the acidity sits high, the red and black fruits anchor the center, while the tannins that are this grape's hallmark scour the sides and back. At the finish the wine darkens a bit into something more like black plum and blackberry. Really a lovely wine.
13.5% abv | About $20
2018 Sfriso Cabernet Franc Veneto
Sfriso's Cabernet Franc is limpid, the color of black cherries. Its perfume suggests roses, rose hips, cured meat, rare meat, violets, and spearmint — a lot going on, but it works. The palate is smooth and light-textured, with a core of black cherry fruit and a finish like wintergreen. Youthful, high-toned, and light on its feet, this is an eminently drinkable wine for a range of fare. Try charcuterie, medium-aged cheeses, pork, poultry, whatever.
13% abv | About $15
All wines were review samples.