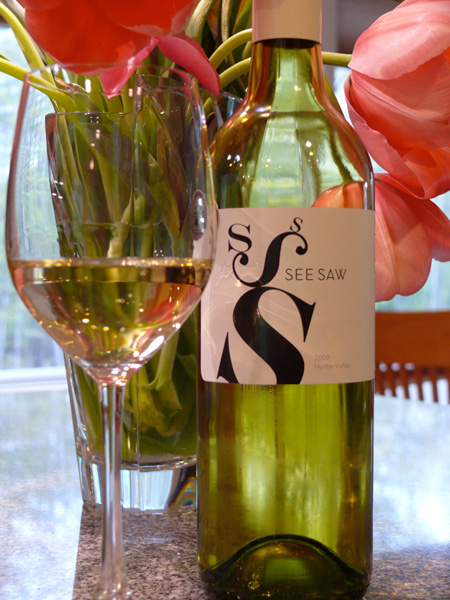 See Saw Wine Company
See Saw Hunter Valley
2009
12.0% ABV | Price: about $11.50

A blend of 85% sémillon, 10% chardonnay, and 5% verdelho from Australia's Hunter Valley, a wine region about 150km north of Sidney. This wine is actually a pale straw gold (though pink when viewed through rose-colored tulips), with a very faintly floral, lightly citrusy nose. It's light-bodied on the palate and a bit briny, with some grassiness and pleasant acidity leading to a long, tart finish.
Not a serious wine, but not a stupid wine, either. Meaning: no evidence of oak, not a fruit-bomb, and not very alcoholic. Not pricey. Good thing.
*I received this wine as a press sample.