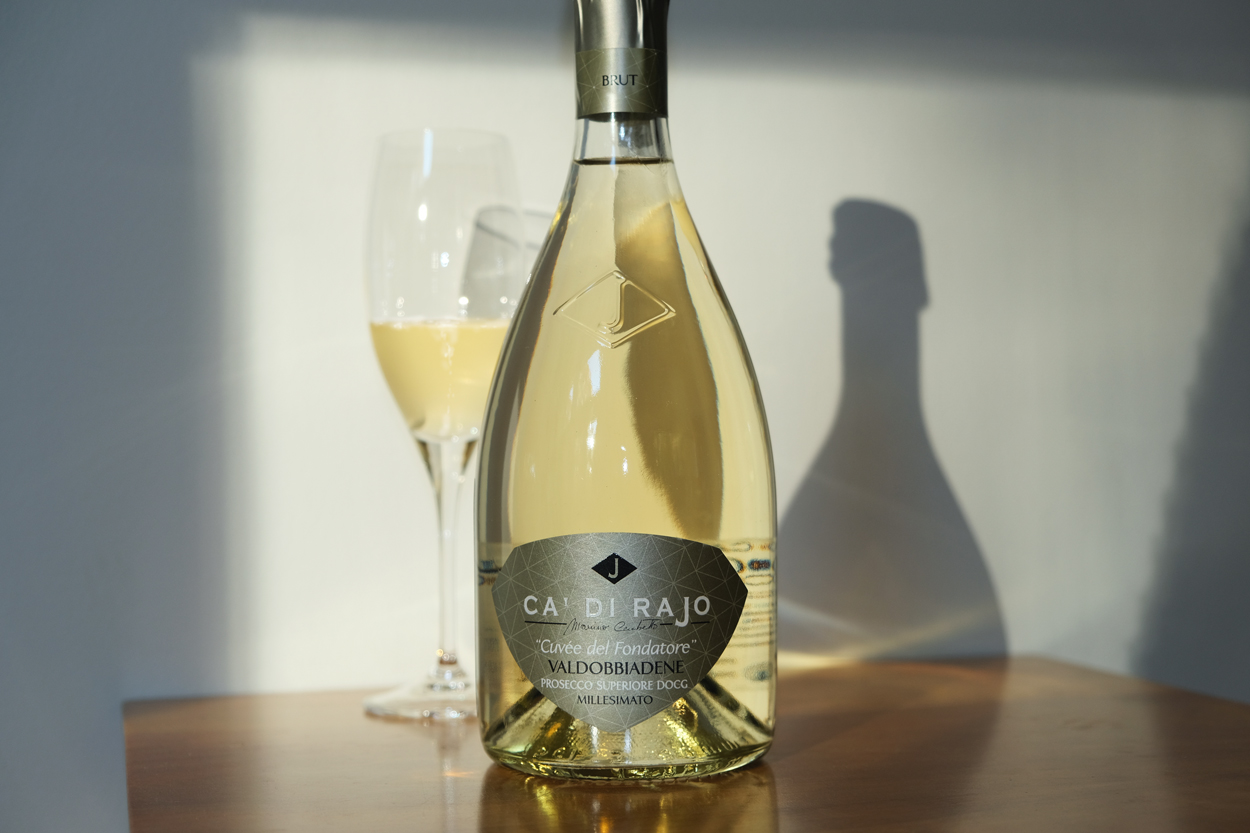 The Glera grapes for this cuvée are grown in the Buia di Valdobbiadene area at 300 to 400 m elevation. The fifteen hectares are trained with the traditional Bellussera trellising system, which forms a grid of overhead vines to mitigate disease pressure. Fruit is hand-harvested. The wine spends 70 to 90 days in the charmat tank, followed by 45 days in bottle prior to release. The sugars are 5 g/L.
The result is pale moony yellow with an active, spumy bead. The fragrance is bracing, clean, suggesting white flowers and lemon with a streak of wet stone. The texture is animated, carrying flavors of citrus while a faint sense of wet clay adds earthy interest. The sugars are not distracting, instead softening the prickly acidity. It finishes in a blaze.
It's a good aperitif wine to pair with crispy snacks. The acidity is uplifting, and the Brut sugar level ensures it will not fatigue.
2019 Ca' di Rajo Cuvée del Fondatore Brut Valdobbiadene Prosecco Superiore DOCG
11% abv | $18 (sample); imported by Wine Makers Import