Hannah Sessions and Greg Bernhardt run a herd of dairy goats on their 150-acre Blue Ledge Farm at the southern end of Vermont's fertile Champlain Valley. (They're also both fine artists; find Hannah's paintings here and Greg's here.) The couple farms sustainably, and the land has been preserved in perpetuity by the Vermont Land Trust.
Their Crottina is a 4-oz. button that ages for three weeks to develop its bloom. The resulting snow-white rind yields to a tender cream line, and the brilliant paste is chalky and a little crumbly. The flavors are lightly pungent, redolent of mushroom and loam, but the dominant sense is tangy and bracingly salted. Overall, it is a high-toned cheese, light-textured rather than rich, with a bright, almost lemony finish.
Crottina is great with fresh, crunchy vegetables; I made this light lunch today by partnering it with garlic focaccia and just-picked cucumbers. It could also be sliced in half around its equator, then broiled on a large crouton to top a salad. For dessert, try drizzling Crottina with aromatic honey and a scattering of fresh berries.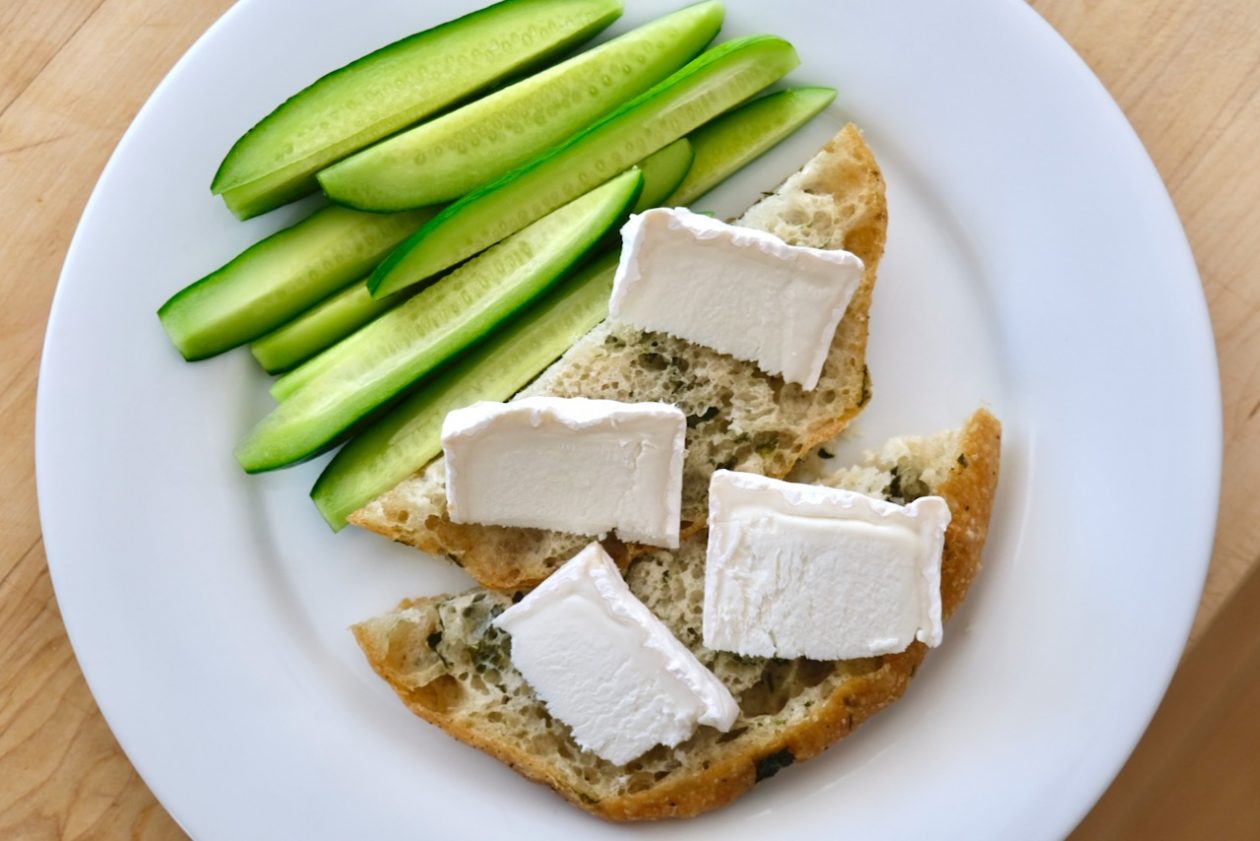 Pairing Wine with Crottina
Because of its lineage tracing back to the crottin goat's milk cheeses of the central Loire, Crottina pairs beautifully with wines made from Chenin or Sauvignon blanc. But any crackly white wine works well: Pinot grigio, white Bordeaux, unoaked Chardonnay. For reds, reach for a spicy Gamay or a berry-scented Barbera.
Blue Ledge Farm Crottina
4-oz. button, about $6/ea.
Ingredients: Pasteurized goat milk, rennet, culture, salt
Blue Ledge Farm
2001 Old Jerusalem Road
Leicester, Vermont 802-249-0095