Jacob Sherry slept through our first meeting, in 1988, in his infant car seat. He grew up (I got older, too) and after college became a filmmaker and director, traveling globally from a home base in Brooklyn to make movies for corporate clients.
Jake and his wife, Catharine Sherry, also have a place in Bovina, New York, in the Catskills, and had long fantasied about turning its barn into a distillery. So in the last couple of years, they, along with their friends Sam and Imogen Blackman, incorporated as Bovina Sprits and began hatching plans to develop a small-batch gin made with mostly local ingredients. Then during Covid, when Jake and Catharine decamped to their second home for lockdown, the project moved from thinking to doing, and Isolation Proof gin was born.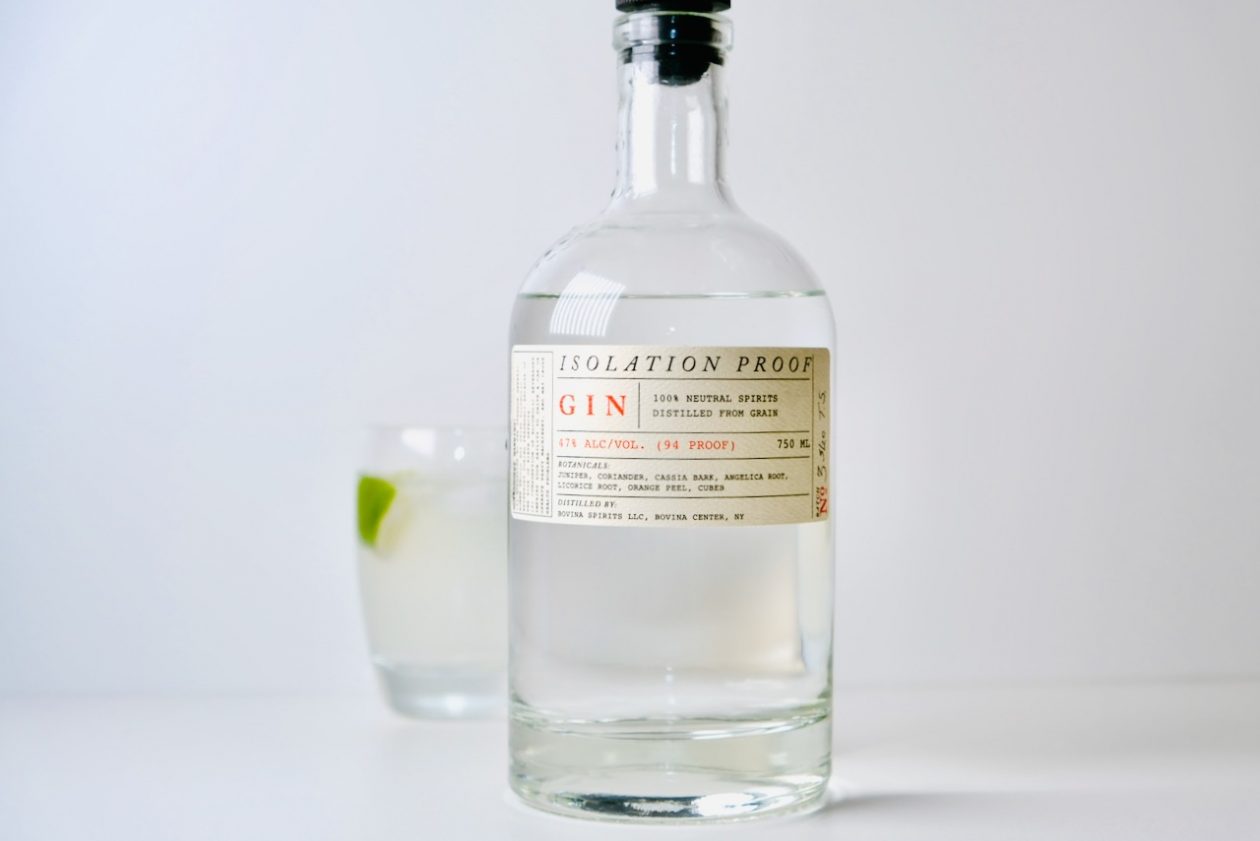 Isolation Proof is flavored with juniper, of course, plus coriander, cassia bark, angelica root, licorice root, orange peel, and cubeb, an Indonesian spice in the pepper family. Although perhaps not everyone's pantry staple, cubeb has been used for centuries in culinary, medicinal, and spirits applications, and is a not-so-secret ingredient in Bombay Sapphire gin. Jake says it gives the blend a peppery kick.
In Isolation Proof, these botanical essences mingle in a heady perfume that suggests leafy greenery, woodsy spice, and warm citrus. Have you ever smelled the fuzzy green hull of a black walnut that's just dropped off the tree? It smells like that. As a classicist, I like this gin with a splash of sparkling water or minimally-sweetened tonic and a nugget of lime, but it's suavely complex enough to sip neat, if that's your thing.
What's next for the company? A seasonal gin, pink this time, at least, featuring raspberry, rhubarb, hibiscus, and licorice. I guess a polymath, once he's left the car seat, never sleeps.
Isolation Proof Gin by Bovina Spirits
47% abv / 94 Proof | $43 (sample); Batch No. 3, 5/20/2020
Available at some on- and off-premise accounts and can be direct-shipped to most U.S. addresses via a third party. Bovina Spirits is currently seeking national distribution.