My husband and I work from home. We both consult, and I also have a writing and a painting practice. I usually venture to client meetings a couple of times a week, and every month or so I travel much farther, in Europe or North America, for wine and food research. This spring all that's been called off, so I'm home. But I'm used to being home. My husband and I are used to being home together. It's normal.

At around 6 p.m. on any normal evening, I leave my office-slash-studio and head into our kitchen. Maybe there's sunlight streaming through the big front glass. Maybe, like today, the world is the mossy mauve of New England in mud season and the air is flecked with snowflakes. At that hour, I start to cook our meal, and then we open wine.

Our cellar isn't deep. Neither are the shelves of the wine shops in our neck of northern New England. I do receive a slew of wine samples, but evaluating wine requires focus and time, and it's hard to muster that energy at the end of a workday. So we keep a rotation of house wines. Recently it's heavy on the Rhône, Provence, the Mâcon; Piedmont, Trentino, the Veneto. Right now there's a lot of rosé, because even though it's thirty degrees outside, I just heard a song sparrow. We're all in the mood for flowers.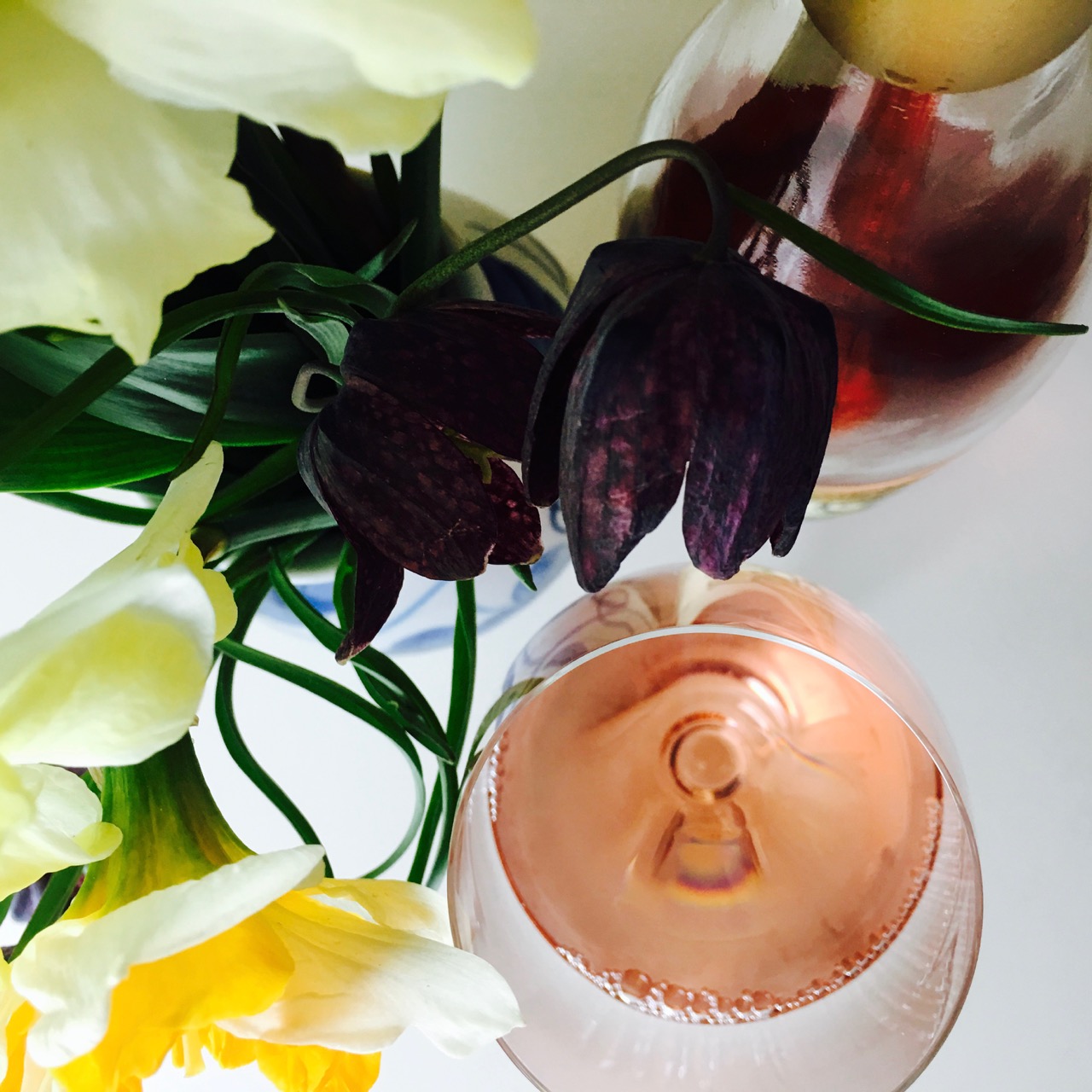 We try to source table wines that are organic or biodynamic, sustainably made, family made. Sometimes, because I've been stewing in the wine industry for a dozen years, they're wines made by people I know, families I've visited. Mostly, though—like the rest of the world—we're after affordable refreshment, just plain deliciousness to drink with our meal.
I cook, we eat, we drink some modest wine. Then we watch a silly T.V. show, go to bed, get up and do it all again. Normal.
Except nothing's quite normal anymore, is it? The news of global pandemic blasts away at my psyche. During the first few weeks of this new normal I obsessively checked the headlines. In the last couple of days I realized that was stressing me out, so I've been limiting my exposure to the news, literally and figuratively. We might be safe at home, and mostly alone, and that's mostly okay. But out there in the wide world people are sickening and dying. It's monstrous.
As an antidote, we cling to the normalcy of our dinner hour. My cooking hasn't changed, and neither have the wines. We are not opening the unicorns. We're not opening that single bottle of 1995 Mouton-Rothschild my husband bought as a future. (It's not ready yet anyway.) We're not opening the one bottle of vintage Champagne in our cellar. We are not opening either of the two bottles of Chablis we brought back from France on our last vacation, in 2014 (really).
We're simply continuing to open our favorite house wines, our comfort wines, made by people in France or Italy who may at this very moment be striding their vineyards, or may be sick or dying. We're opening their wines in solidarity with them. We're toasting the world's good health.
I'm grateful to Planet of the Grapes for publishing a condensed version of this essay. Read that here.
Many thanks to Vinography, Wine Business, and Terroirist for recommending this article to readers.