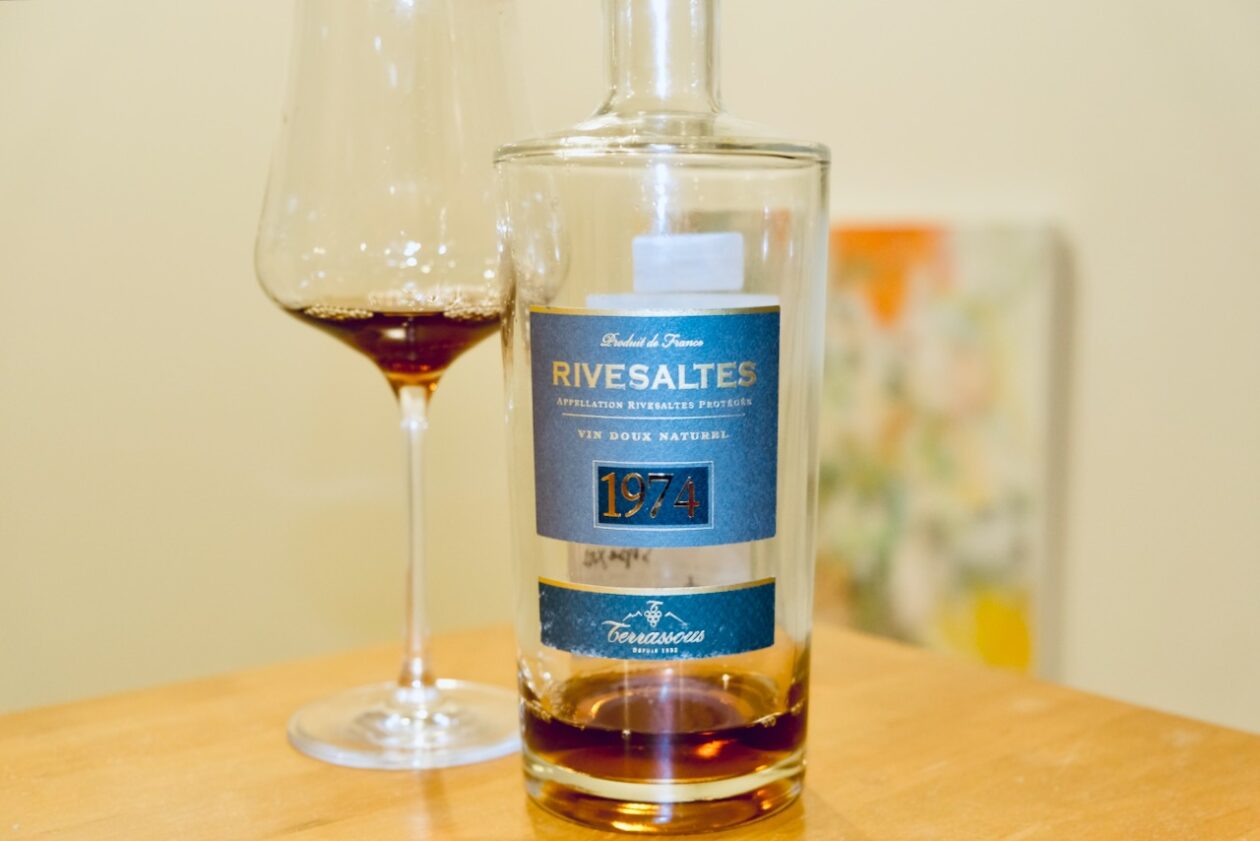 This extraordinary vintage vin doux naturel is a 50/50 blend of Grenache blanc and gris. After vinification and mutage (the addition of grape spirit which halts fermentation), the wine reposes in open oak demi-muids. That abundant oxidation during élevage is the hallmark of this rancio style.
Its color is deep red-amber, tawny with orange glints. The aromatics mingle candied and dried orange peel, roasted hazelnut, dark caramel, praline, sweet spices, and vanilla. A zing of orange citrus peel mid-palate lifts those roasted caramel flavors. It's sweet, and the finish is long.
You want this after a meal. It is profound with a range of aged, blue, and washed-rind cheeses, and copacetic with Tarte Tatin, cheesecake, and crème caramel.
1974 Terrassous Vin Doux Naturel Rivesaltes AOP
18% ABV | $115 (sample); imported by Regal Wine Imports