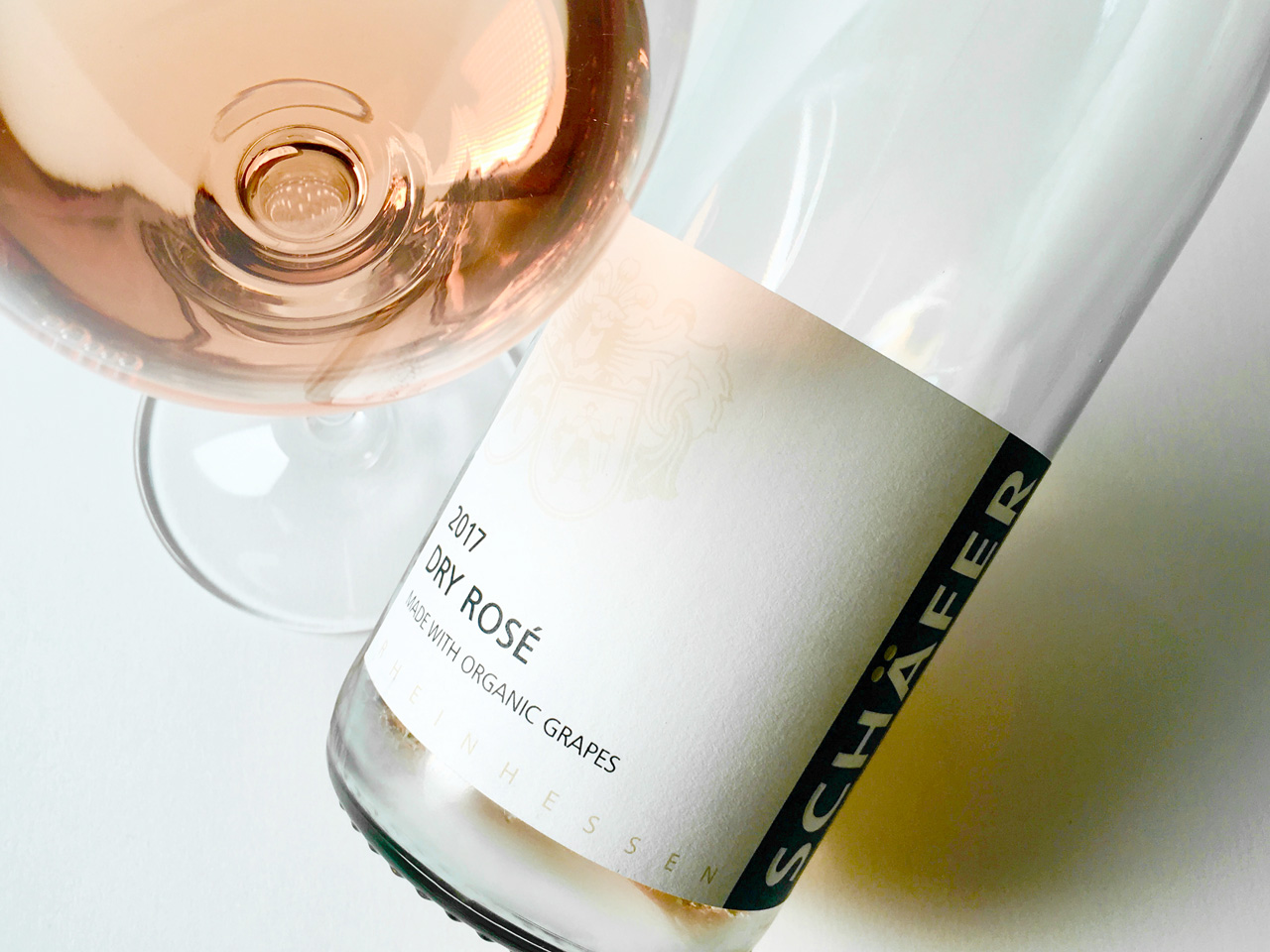 This varietal Pinot Noir rosé is grown in vineyards along the Rhine that the Schäfer family has cultivated since 1709. Farming is organic. The wine is finished with a screw cap and it needs a little air at first; I recommend decanting it for thirty minutes (in the fridge, to maintain its chill). Once it opens up, it's friendly and pink-fruited, with solid acidity but enough residual sweetness to temper its tangy bite. Its color is a delightful pinkish peach, and the flavors suggest strawberry, blackberry flowers, and spring herbs. The finish is coating and silky.

This is a versatile wine for foods from all corners of the globe. I paired it with spicy coconut-milk chicken curry topped with shredded basil and spring onions, but it would also be delicious with Mediterranean, Pacific Rim, Caribbean, Central American, Middle Eastern, or any richly seasoned cuisine that mingles the hint of spice with the crunch of freshness. Try it also with picnic foods: tangy young cheeses, sandwiches, salads, or anything fresh, spirited, and piquant.
2017 Schäfer Dry Rosé Rheinhessen
12.5% abv | About $16 (sample) Imported by Winesellers, Ltd.