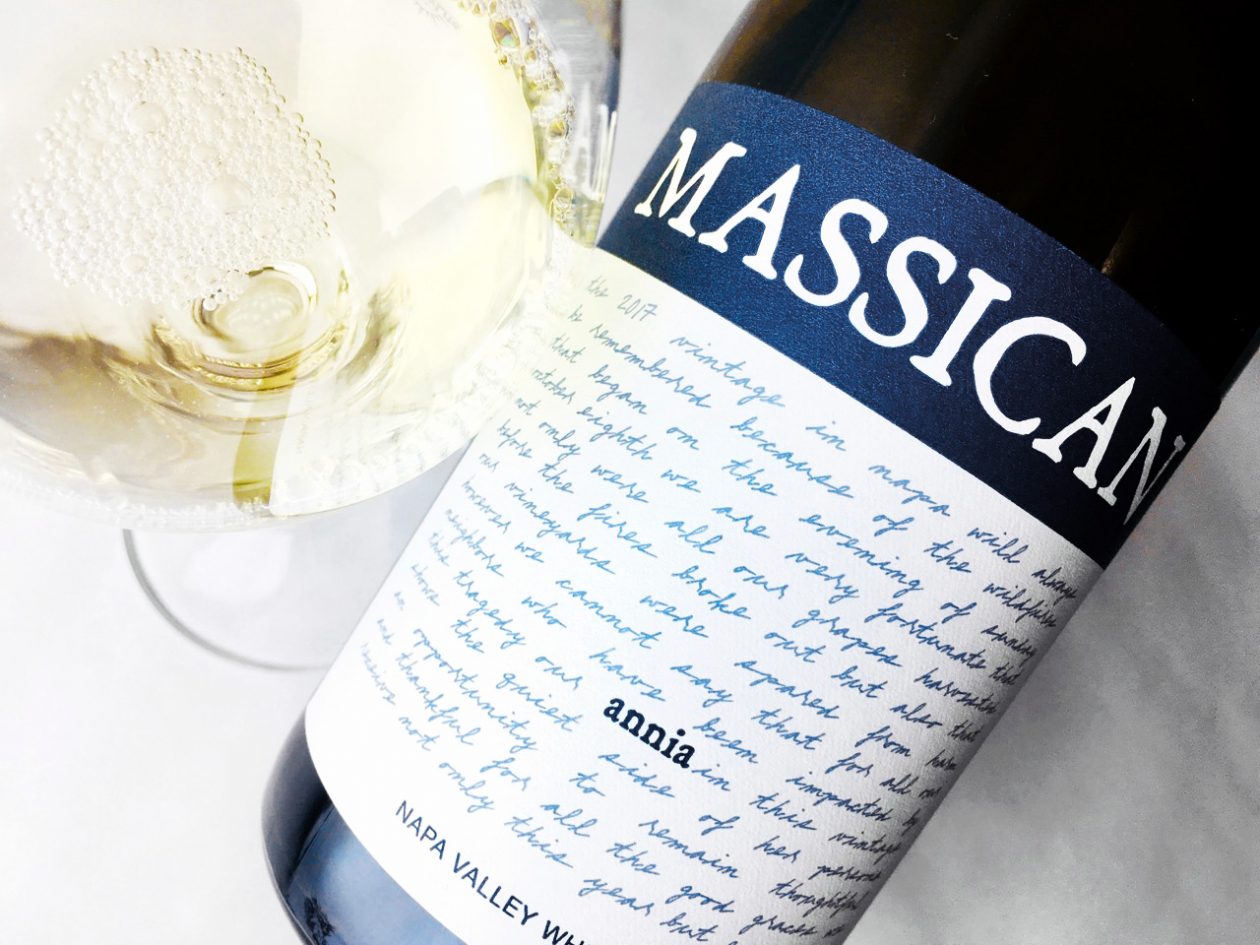 Annia is a blended wine constituted of a little over half Ribolla Gialla, a little less than half Tocai Friulano, and a small portion of Chardonnay, fermented in mostly used French oak. The Chardonnay hails from the Hyde Vineyard in Carneros, where Massican pulls fruit for its varietal bottling, while the Ribolla and Tocai come from vineyards in Oak Knoll, Chiles Valley, and Russian River, where it's miraculous these varieties are grown at all.

The wine is soft, with a demure and velvety texture, and the palate expression is uncannily like just-ripe apricot, with its bare fruit flavors and evocations of sunshine. This is not a citrusy wine, not lemony or tropical, not even very fruity. It earns its merits instead from the complexity of its aromatics (herbs, salt, summer breeze), texture (saline), and distant finish (more of same, plus something minty-savory).

Serve it at about 55°F to 60°F, which lets it relax into an accessible loose-jointedness, and pair it with nuanced, light-handed cuisine — nothing too salty or rich or strident: mild young cow's milk cheese, white-fleshed fish or shellfish, poached chicken, chickpeas with olive oil and mint.
2017 Massican Annia White Wine Napa Valley
12.5% abv | $30 (sample)