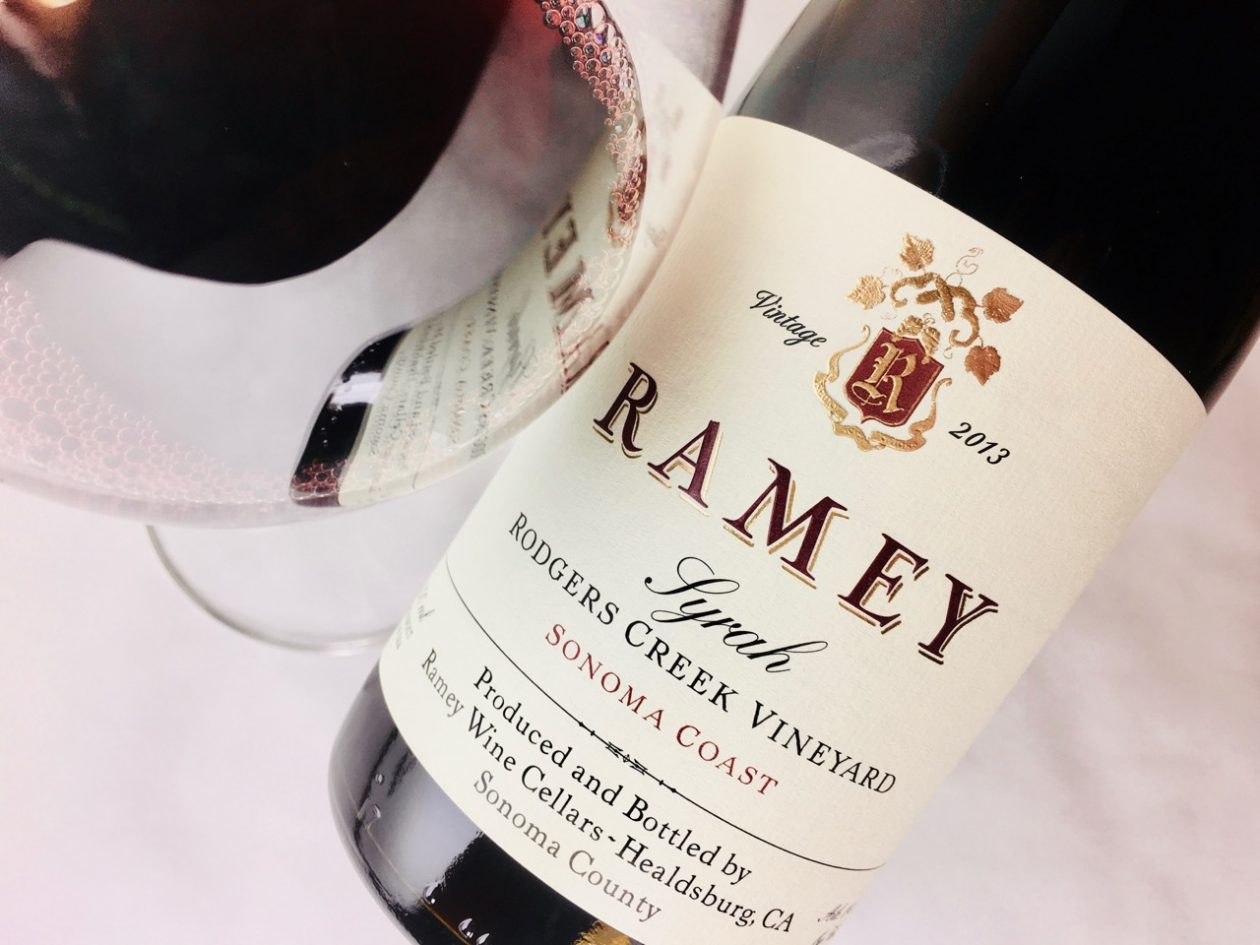 Rodgers Creek Vineyard lies at 800m on the fog-washed west flank of Sonoma Mountain. This site, in the cool Petaluma Gap, is slow and late to ripen, begetting savory and succulent fruit.
In 2002, winemaker David Ramey specified the plantation in Rodgers Creek of a block of Syrah clones 470 and 877, plus a small amount of Viognier. For the vineyard-designate Syrah, he co-ferments the two grapes as in the Northern Rhône; in this 2013 vintage, ten percent of the finished wine is Viognier. The cuvée aged for two years sur lie in new French oak with monthly bâtonnage, and it was bottled unfiltered in January 2016.
The wine is extraordinary but young right now, a perfusion of flavors and sensations. The robe is like red velvet trimmed in satin, its perfume mingling suggestions of rare meat, cured meats, bitter chocolate, anise seed, and candied violets. Drifts of clove-y spice and suede-like tannins add texture and dimension to flavors of black plum, cherries, membrillo, and green olive. The wine seems alternately to brighten and darken, like a windy sunset streaked with clouds, switching on and off between brooding savoriness and shiny fruits.
Such depth of character makes it profoundly age-worthy. Sure, it is delicious now with earthy meats, charcuterie, and aged cheeses, but cellaring will handsomely reward the patient.
2013 Ramey Syrah Rodgers Creek Vineyard Sonoma Coast
14.5% abv | $75 (sample)
Ramey Wine Cellars