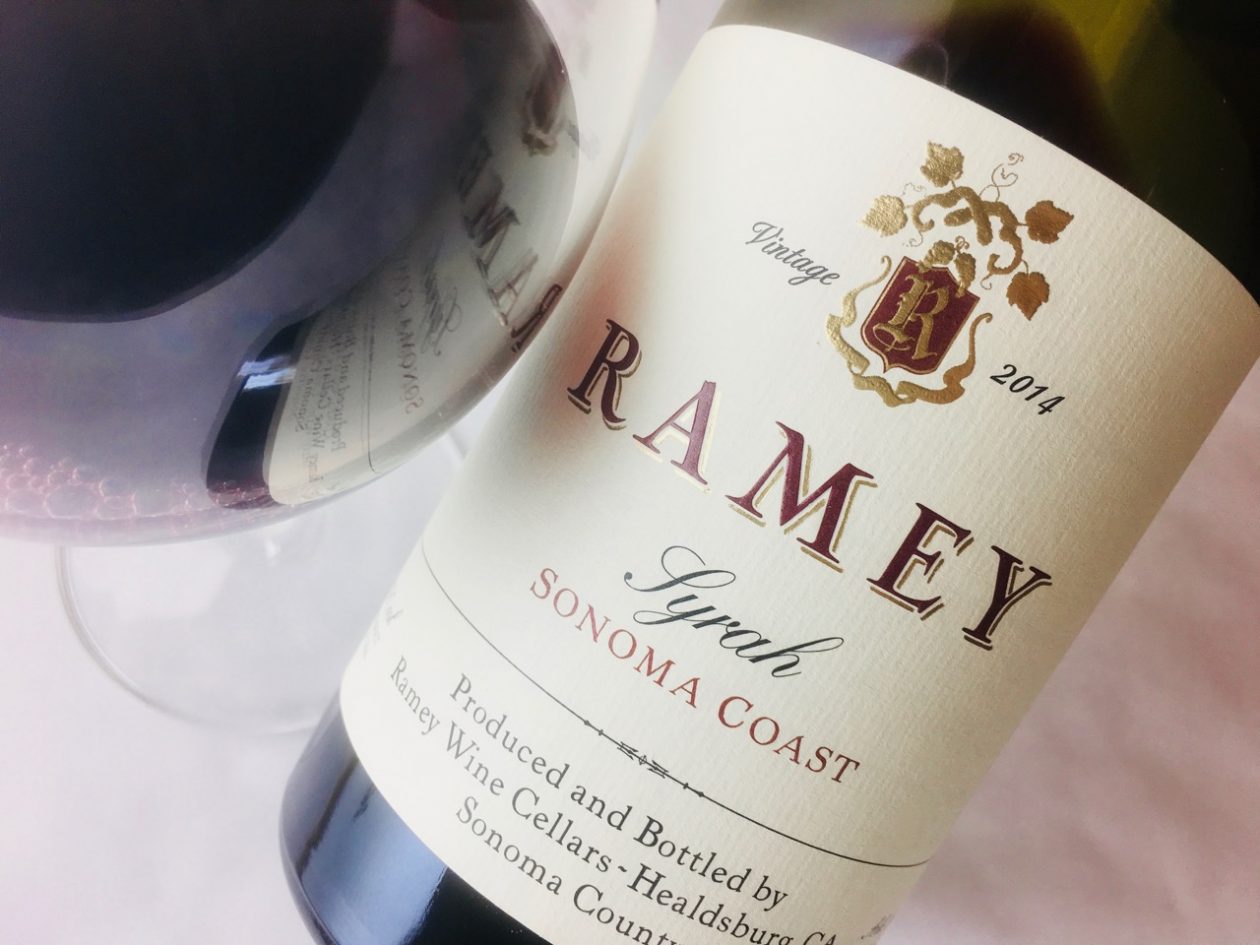 Ramey's Sonoma Coast Syrah has the bloom of youth but the wisdom of Syrah raised in beautiful circumstances. The fruit hails from four vineyards: Alegria, Westwood, Cole Creek, and Rogers Creek, the last two of which Ramey also makes into vineyard-designates. The cuvée is 97 percent Syrah co-fermented with 3 percent Viognier, as in Côte-Rôtie, and the wine reposed for one year in French oak, 40 percent new.
It exudes a fragrance of fresh blackberries and rare meat, bacon and earth. The texture is light, and the wine's framework feels buttressed by its lustrous acidity. The mid-palate effect is of black fruit, particularly brambly berries and black cherries, but these are high-toned and lifted by the stone-fruitiness of Viognier. The wine recedes to the finish in a complicated sequence: first cured meats, then lavender, violets, graphite, and, finally, smoke.
It's probably too young by at least five years; buy several to hold (if you can stand to). If you must open it now, try it with a mixed cheese and charcuterie board featuring cured pork (jamón, prosciutto, salumi with fennel) and aged cow's and sheep's milk cheeses. Vegetarians and vegans will want lightly smoked almonds, roasted pecans, and filberts. The wine's also companionable with braises and roasts, especially of beef, pork, and dark poultry.
2014 Ramey Syrah Sonoma Coast
14.5% abv | $40 (sample)
Ramey Wine Cellars