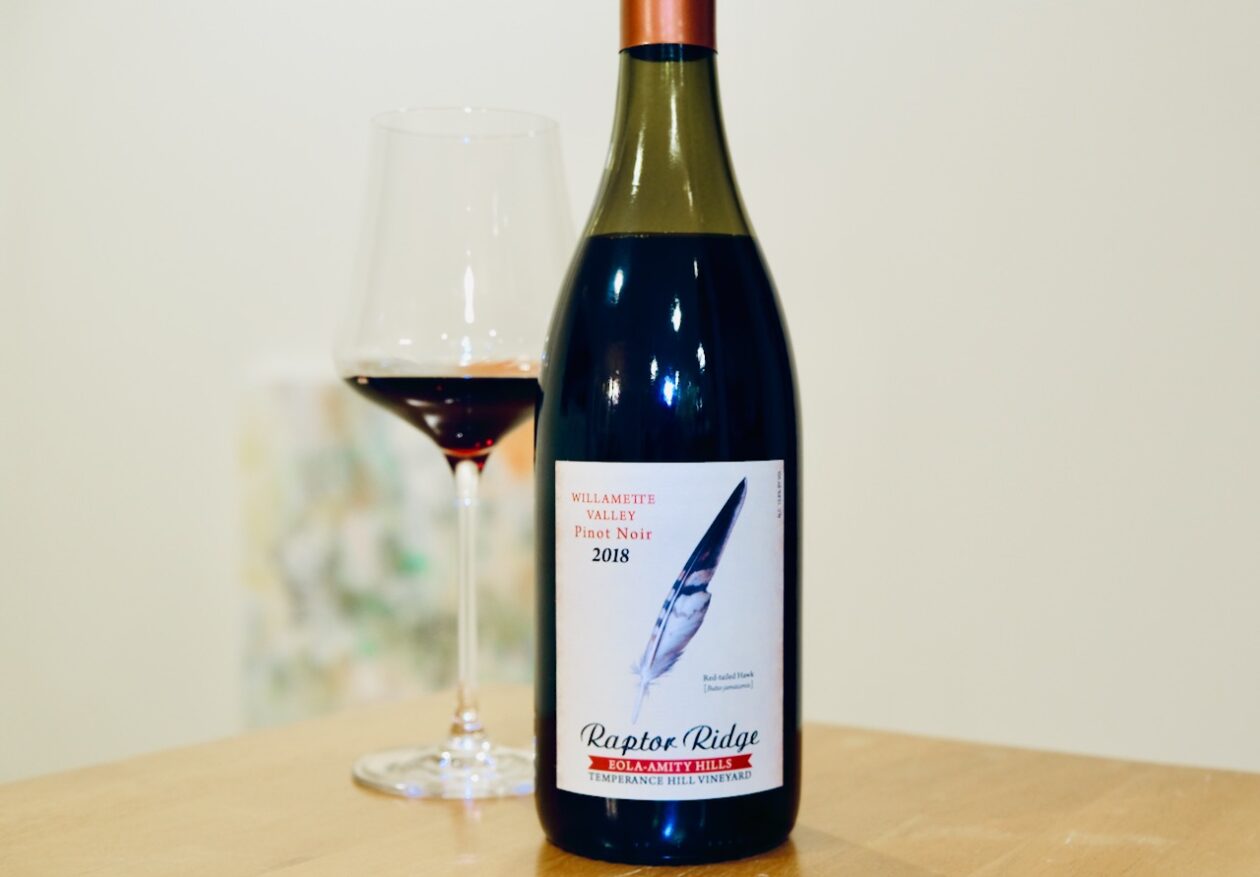 Raptor Ridge began transitioninng to organic, biodynamic, Salmon Safe, and certified sustainable credentials for all its fruit sources in 2016. The winery is certified LIVE and Certified Sustainable. It draws fruit for this bottling from the Temperance Hill Vineyard, which was planted in 1981, certified organic in 2012, and, presumably, named without irony. The winery uses about 10 percent whole clusters along with de-stemmed fruit, and the wine ages in French oak for nine months, about one-fifth new.
It's a bright, clear garnet color with a fresh-air, cranberry fragrance accented with suggestions of cedar and menthol; it smells breezy. The palate is light-textured, more about acidity and refreshment than ripe fruit: forthright, linear, cleansing. The deep finish is woodsy and enjoyably minty.
This is principally a gastronomy wine, good for lighter meats, mushroom dishes, savory pastries, or earthy rice or white bean dishes. It can stand up to richness and would be terrific with salmon.
2018 Raptor Ridge Winery Pinot Noir Temperance Hill Vineyard Eola-Amity Hills
13.8% ABV | $50 (sample)