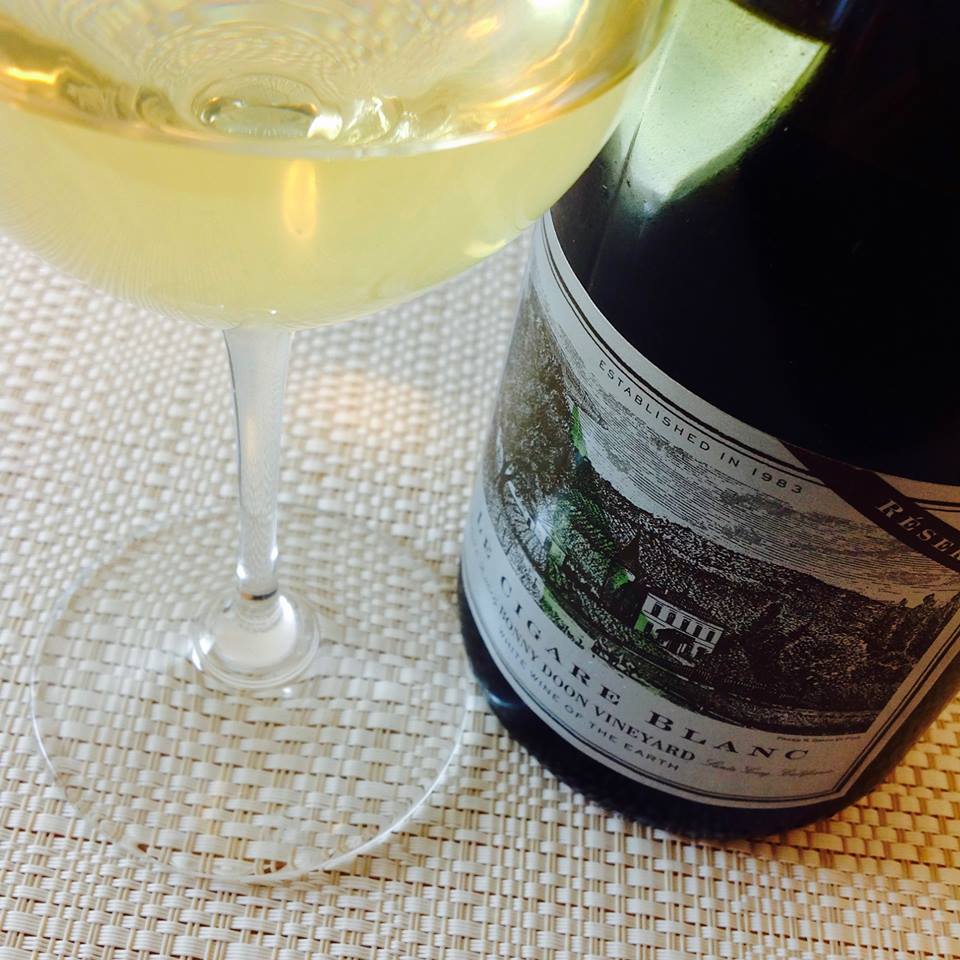 A Rhône Ranger cuvée made from 55 percent Roussanne, 26 percent Grenache Blanc, and 19 percent Picpoul. The blend aged for eighteen months in 5-gallon glass carboys, which were stirred monthly, the idea being to build texture without oxidative influences. It was bottled under screw cap. This wine is a deep gold color and feels all about pome fruit: pear flesh, pear nectar, Asian pear, Bosc pear, pear pastry, gingered pears. (Did I mention pears?) The texture is like moonlight, but it's mouth-filling, too, full-bodied, with discreet acidity and a bitter almond finish. Give it some air, then pour it with light meats, fish, and savory pastry.
14.1% abv | $50 (sample)
View my Sample and Travel Policy.
Follow me on Facebook, Twitter, and Instagram.