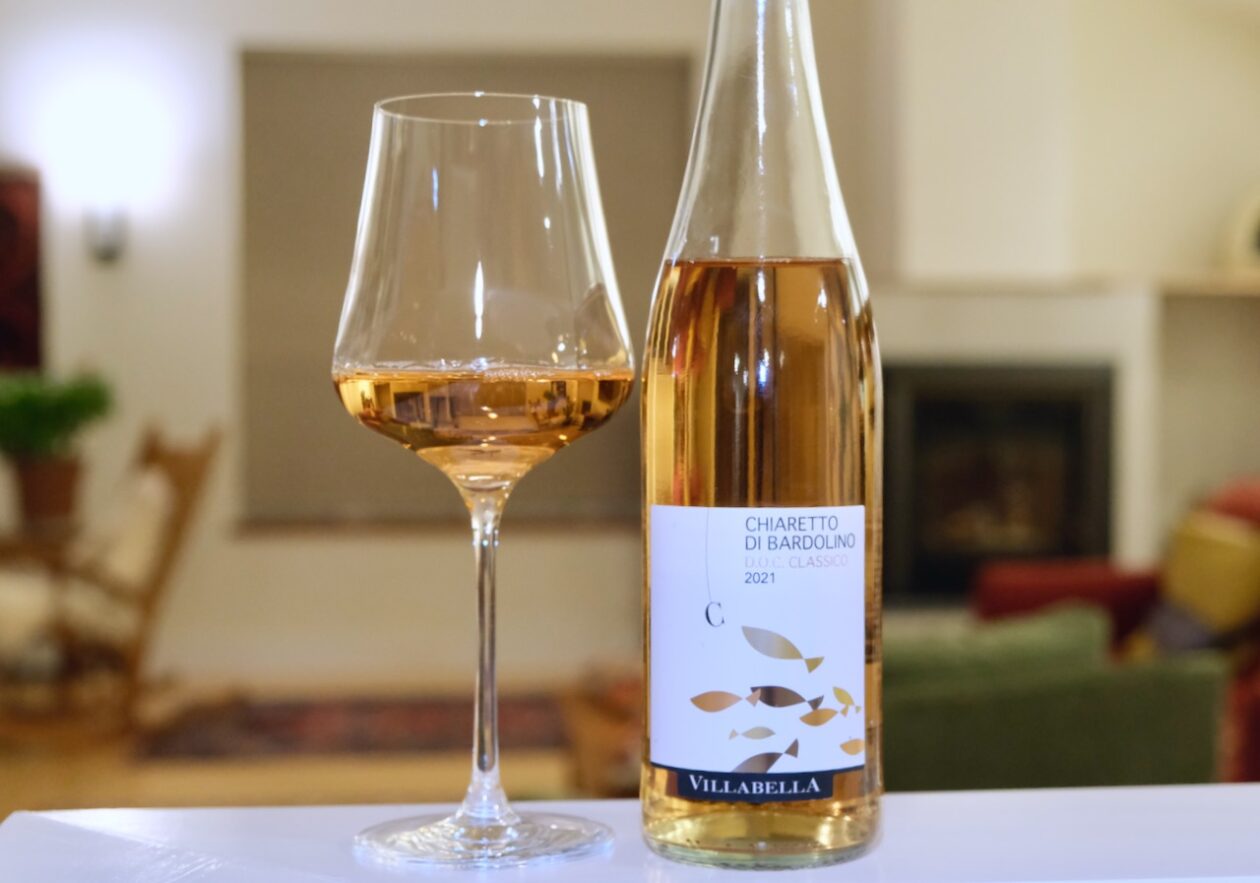 I first encountered this wine on a trip to Bardolino in December of 2019, right before all hell broke loose upon the world. Chiaretto is the region's light-hearted rosé wine, stylistically more akin to southern French pinks than the dark, hearty rosato of the Italian peninsula. (Read more about my impressions of this region and its red and rosé wines in my feature, Simply Bardolino.)
It's a peachy wine, a pretty rose gold color with aromas of white flowers, apricot, honeysuckle, and basil. The palate is rounded and full even though it's a lower alcohol wine, with abundant velvety fruit but lively acidity and a cooling, almost wintergreen finish. Pair it with spiced cuisine, rich shellfish, medium-aged and fresh cheeses, fresh tomatoes and tomato-based salads (caprese!) or sandwiches.
2021 Villabella Chiaretto di Bardolino Classico DOC
12.5% ABV | About $8 (Sample); not imported into the U.S.