Ellison Estate Vineyard's rubescent pét-nat is made from Marquette, a black hybrid grape that thrives in Vermont's gelid climate. The fruit ripens readily here, leading to high potential alcohol even in the region's short growing season. Winemakers Kendra and Rob Knapik ferment the fruit at fifteen percent whole-cluster, then bottle it before completion as a pét-nat.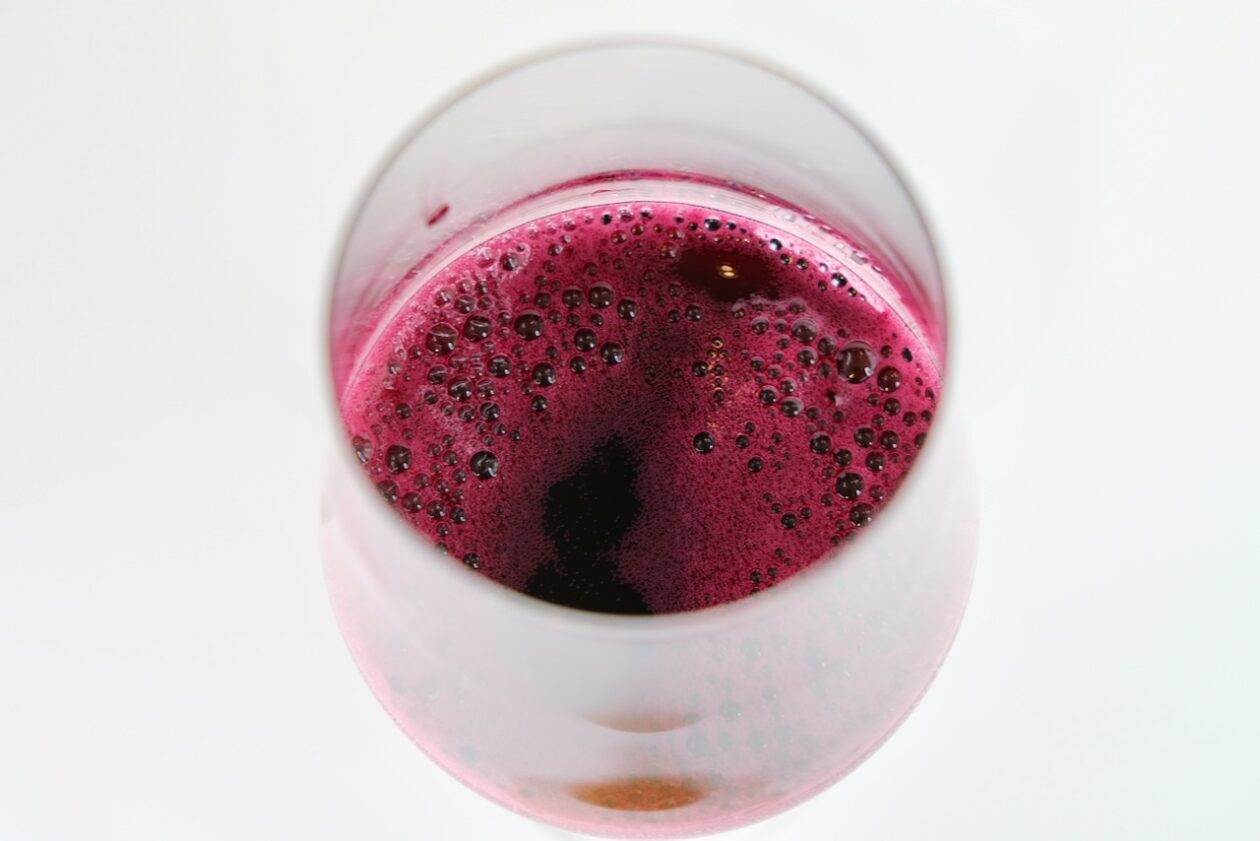 Its color is saturated fuchsia-purple, like queen's velvet, and crowned with profuse purple foam. The fragrance is quiet but the spumy mousse carries waves of juicy cherry fruit and notes of basil, tarragon, anise seed, and cinnamon. The wine earns a grounding bitter-savoriness from both tannin and lees contact.
Refreshing, delicious, and substantial, it is a red sparkling wine that competes with dry Lambrusco. Pair it with charcuterie!
2019 Ellison Estate Vineyard Marquette Regeneration 5 Pétillant-Naturel Vermont
14% abv | $35 (sample)