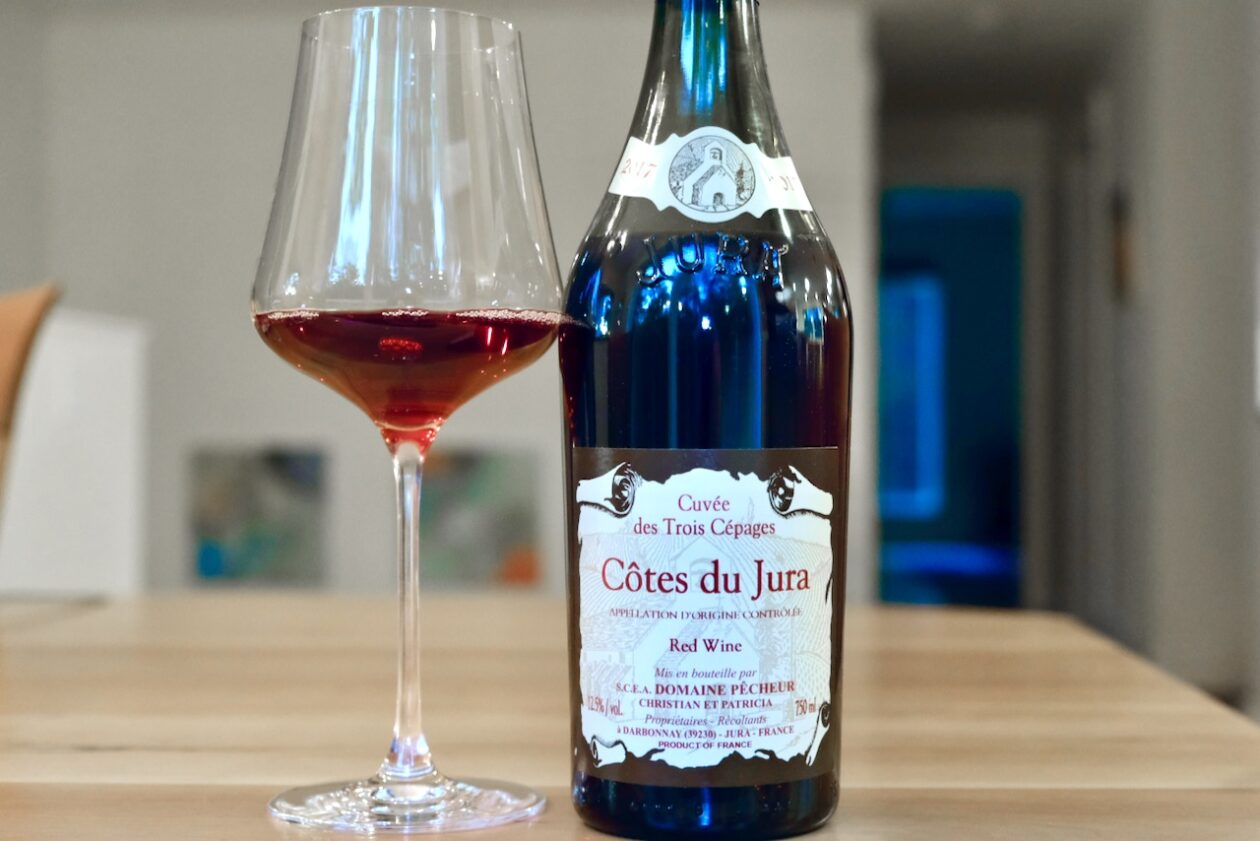 The Pêcheur family began making wine in the Côtes du Jura in the mid-1970s, so their vines are now 25 to 50 years old. Farming is organic but not certified.
In this red blend, the "trois cépages" are equal parts Trousseau, Pinot noir, and Poulsard, all grown in red marlstone. The grapes were vinified together in stainless steel using ambient yeasts, and the wine spends a year in barrel and three to six months in bottle before release.
The robe is a crystalline garnet color and emits a fragrance of rose petals and hibiscus, basil and lavender. The crystal theme continues on the palate; this a light-textured wine, almost angular, but that makes it solid refreshment for food. Try it with mountain cheeses, sausages, game meats, and rich stews.
2017 Domaine Pêcheur Cuvée des Trois Cépages Côtes du Jura
12.5% abv | about $25; Imported by Rosenthal Wine Merchant