At Sweet Rowen Farmstead in Vermont's ultra-rural Northeast Kingdom, dairyman Paul Lisai milks a small herd of landrace cows. The breed, Vermont Heritage Lineback, is indigenous to the Northeast Kingdom, and Lisai continues to develop the herd through breeding to ensure a robust fit between cow and place.

The animals are rotationally grazed, moved to new pasture twice daily from May through September. Lisai supplements their grass diet with a small amount of grain, which supports their protein needs during lactation. Although his practices are organic and low-till, Lisai chooses not to certify the milk to give him latitude to treat cows for infection if needed.
Lisai began milking in 2011 and brought his own creamery into production in 2012. In addition to liquid milk, Sweet Rowan offers a small line of value-added products, including fresh curd, farmer's cheese, and feta; the bloomy rind Storm and Mountain Ash tasted here; Solstice, a tomme style washed with cider from nearby Eden Cidery; and other seasonal experiments.
Both Storm and Mountain Ash are made from pasteurized milk. The cylindrical 6-oz. buttons have crinkly rinds that robe a tender creamline and dense, fudgy interior. The sticky paste is buttery and creamy, redolent of button mushrooms and forest floor, and its firm acidity finishes with a flourish of roasted nut. The cheeses are quite similar, but Mountain Ash, which is lightly dusted with wood ash before aging, is a bit more evolved, a little deeper flavored and brothier than Storm.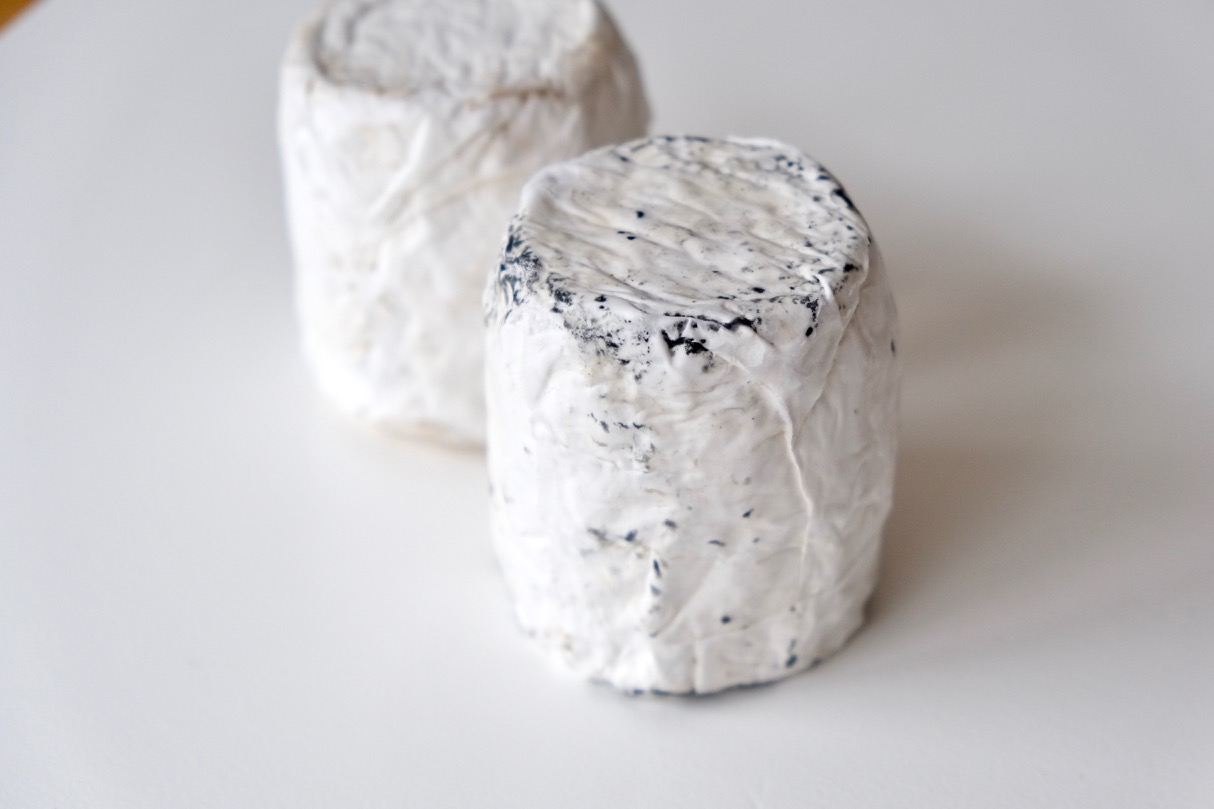 Pairing Wine with Sweet Rowen Farmstead Storm and Mountain Ash
Although these are cow's milk cheeses, their tanginess and chalky rind make them behave somewhat like goat's milk cheeses, albeit with a more buttery flavor. Pair them with rosé, perhaps Provençal or from the Languedoc in France, Chiaretto from northern Italy, or rosé from North America made from Pinot Noir or Grenache. For whites, try Sauvignon Blanc from Bordeaux, Sancerre, or Pouilly-Fumé, or a Chenin from the Loire.
Sweet Rowen Farmstead Storm and Mountain Ash
$23/lb.
Sweet Rowen Farmstead