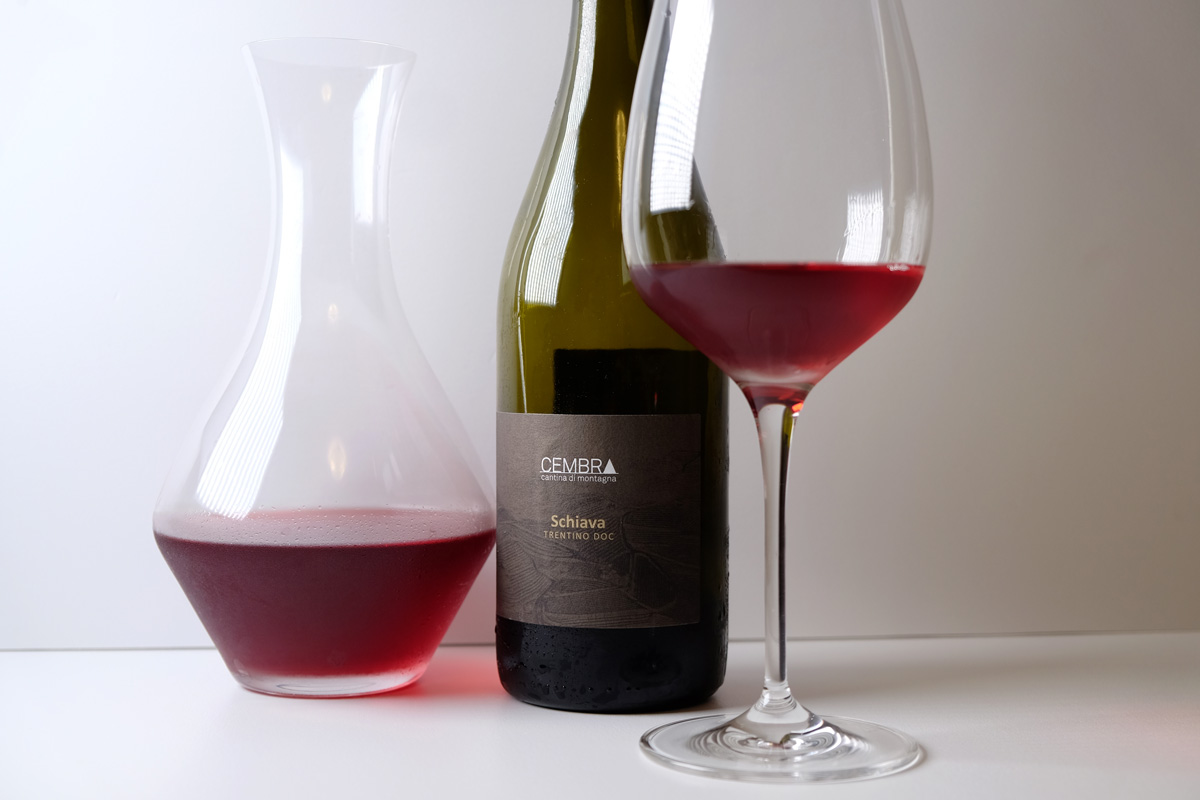 Cembra's playful red is confidently labeled "Schiava," but that's somewhat misleading. Schiava is not a single grape but a group loosely joined. The vines are known as Trollinger in Tyrol, Rossola in the Veneto and Friuli, Urban in Württemberg, Schiava in Lombardy, Vernatsh, and the Südtirol. (And so on.) It also comes in colors, from white to black. The entry in Wine Grapes suggests these vines do not share much genetically, and postulates that the name derives instead from the traditional pergola trellising deployed to keep the grape's heavy yields in check: schiavo is Italian for "slave."

Regardless of what you call these vines, they have decorated the Trento landscape for at least seven hundred years. Peering into the technical details of this particular bottling, we discover it's a cuvée of Schiava Grigia, Schiava Grossa, Schiava Gentile, and Schiava Meranese, grown at elevations of 500 to 700 meters and trellised according to tradition.

But you don't need to know any of that to enjoy the wine. Limpid raspberry with a clear rim, it's not red, exactly, but more like the color of a Tavel rosé or Bordeaux Clairet. It's scented of strawberries and basil, raspberries and red apple, and crackles across the palate with snappy red fruits. It finishes with a lift of herbs, and almost-bitterness that keeps it refreshing. It takes well to a light chill, which makes it a terrific aperitif with heavy appetizers: fried snacks or a charcuterie plate featuring salumi, pâté, a riot of cheeses. Pour it also with poultry, fish, pasta puttanesca, caponata, picnic sandwiches. It's not a serious wine but is absolutely not silly.
2017 Cembra Schiava Trentino DOC
12% abv | About $16; Imported by Ethica Wines