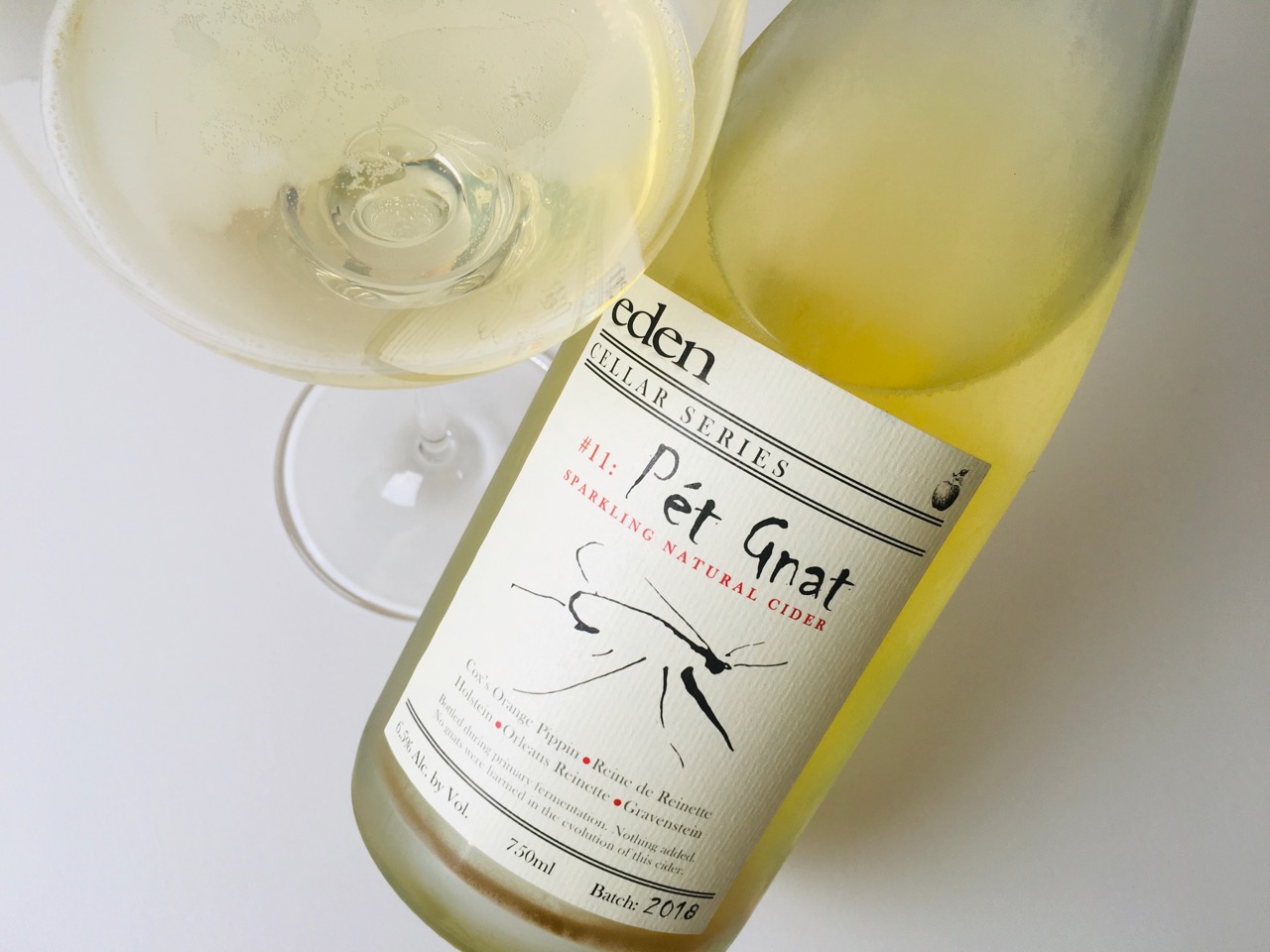 During the 2018 harvest, Eden's assistant cider maker, Mary Morton, decided to try something new: a pétillant naturel made from a blend of Cox's Orange Pippin, Reine de Reinette, Holstein, Orleans Reinette, and Gravenstein apples from Scott Farm in Dummerston, Vermont.

Have you made a pét nat before? asked Eden's owner, Eleanor Léger.

No, replied Mary. Well, sort of. Last week I took some apples from my parent's house and mixed it with some other fruit, and started a pét nat. But, well — no.

Fine, said Eleanor. Go for it.

And so Mary Morton picked the fruit, and fermented it cold with ambient yeasts, then bottled the cider before dryness to earn its sparkle. The result is fully dry and was released un-disgorged with no sulfite addition. It's back-labeled with its ingredients: Vermont heirloom apples and ambient yeast.

The robe is solid yellow and, as expected of a pét-nat, throws a thin orange sediment. It can be stood for an hour and decanted off these lees, although later pours will be moony-cloudy; this is just fine. The body is animated by an extremely fine bead that delivers waxy aromas of banana oil, russet apple, hay, and white sweet clover. The cider's texture is pearly, with a mid-palate that reads like threads of shiny ginger wound around an apple core. The finish blooms again with a sense of savory fruits.

Overall this is a light-hearted natural cider, not the least bit funky or earthy. Instead it is clean, complex, and elegant. It is an astounding first effort. It is also sold out.
2018 Eden Cellar Series #11 Pét Gnat Dry Sparkling Natural Cider Vermont
6.5% abv | $18 (sample) 50 cases made