In June 2014 I'm headed to Burgundy. It will be my first trip.
To the complete novice, Burgundy seems simple. It's not a big region, just a demure slip of earth along the Saône river in France's eastern saddle. Only three grapes dominate: Pinot Noir, Chardonnay, and Gamay. Burgundy accounts for just 3% of French production, and not even 1% globally. What could be hard about Burgundy?
It's only once you know a little more that Burgundy becomes confounding. The bewilderment begins with the land itself, which is so coveted, so expensive, it has become nearly priceless. Through inheritance, this land has been pieced into a mosaic of sites, and fractured vineyard ownership means Burgundy's 28,000 hectares are now divided among 4,000 winegrowers, most farming a mere 6 or 7 hectares.
And then there's terroir, and terroir is complicated no matter how you cut it. Nominally, terroir is about the biome of the vineyard, its soil and ecosystem. The success of any given site is soil-dependent, aspect-dependent, and neighborhood matters, in Burgundy and elsewhere—maybe in Burgundy more than elsewhere.
"One cannot make sense of Burgundy without investigating the notion of terroir," writes Matt Kramer, in his book Making Sense of Burgundy. "The glory of Burgundy is its exquisite delineation of sites, its preoccupation with terroir: What does this site have to say? Is it different from its neighbor? It is the source of Burgundian greatness, the informing ingredient."[1]
But terroir is not just about place; it's about the persistence of the place's personality, how it comports itself in the hands of the vigneron. In other words, a place has a taste, and two different winemakers farming adjacent parcels will, if they are deft craftsmen, find a way to let that taste express itself in the wine. Terroir will be the bass line, the resonant hum sustaining them both.
To get good at finding this hum, you must taste not just two bottles or six or twelve from that site, but maybe fifty or a hundred or more. You must taste the wines over many vintages, over many years. And once you feel you've fully understood the taste of that one vineyard, the taste of its terroir, you may move on to the next.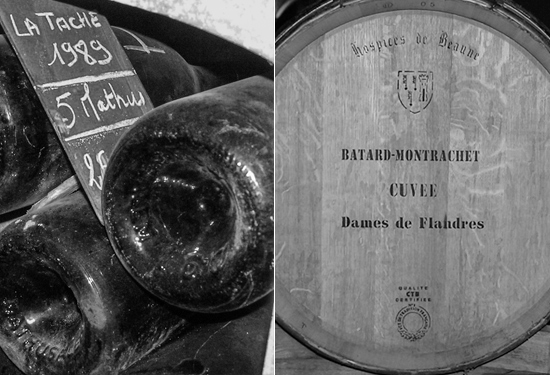 See what I mean? Burgundy's complicated. Fortunately, I have friends who are further along in their tasting project than I am, friends who have walked the vineyards, broken bread with the vignerons, tasted cool draughts from barrel thieves.
Damien Casten is one. He runs a boutique import and distribution business in Chicago, Candid Wines, specializing in attentively made wines from small producers in France, Italy, Germany, the United States, Argentina, Chile, and New Zealand. The vast majority of Candid's portfolio is organic, biodynamic, and sustainable. Damien is as passionate about these farmers' methods and philosophies as he is about their wines, and offers a superb Ask a Winemaker video series to give winemakers a voice.
I share Damien's commitment to sustainability, storytelling, and wine's context, so I asked him for advice about my first trip to Burgundy. Here's what he had to say:
1. Stay at one of the small, cheap hotel-motel places on the outskirts of Beaune.
There are plenty of gorgeous places to stay, but you should plan to spend a decent amount of money on wine and food. Sleep cheap, drink well.
2. Start with dinner at Ma Cuisine in Beaune.
This will certainly be a pleasure, but keep focused—it is also the first day of school. The wine list at Ma Cuisine covers the region from north to south and goes back in time over a number of years. It is a perfect place to try a wine from a producer, a region, and/or a vintage that is of particular interest. The best thing about the restaurant is that if you ask, they'll tell you what they think about the wine. I've often said "I'm interested in ____. What do you think?" And they've said, "Well, maybe—but I think this is a better value," or "You could, but for a few Euros more, this is an amazing example of what you are looking for."
The other reason to start at Ma Cuisine on your first night is that the food they serve is more finely tuned to regional wines than that of anywhere I've ever eaten. Their wine list includes some older gems from other parts of France, and I've eagerly ordered an older Cahors and a surprising Madiran, but they just didn't work with anything at the table. It was as if one member of an otherwise perfect choir sang off key.
Ma Cuisine
Passage Ste Hélène
Beaune 21200
Tel: +33 (0) 03 80 22 30 22
Ed.: Read this excellent account of dinner at Ma Cuisine by American writer Aaron Ayscough, who authors the natural wine blog Not Drinking Poison in Paris.
3. Reach out to Alex Gambal at Maison Gambal.
A twenty-plus-year American ex-pat who is one of the only foreigners to own land in Bâtard-Montrachet, Alex sees the region with the clarity of an outsider and the passion of the converted. When we interviewed Alex for Ask a Winemaker, his insights about understanding Burgundy flowed in a way that those of few other interviewees have. I think this is in part because he had to figure out Burgundy from the ground up when he and his wife moved their young family there in the 1990s to make wine.
In addition to the linguistic cheat that a visit to Alex provides, he seems to be personal friends with many of the best producers. I make no guarantees about whom he may or may not introduce you to, but I have the sense that if you fall in love with one of his Puligny-Montrachets he will know exactly who else you may want to meet in that village. He likes to say that Burgundy is a contact sport; you must roll up your sleeves and dive in if you are to learn anything.
Alex Gambal
14 bd Jules Ferry
Beaune 21200
Tel: +33 (0) 03 80 22 75 81
alexgambal.com
Ed.: Watch the Ask a Winemaker video series in which Alex Gambal expounds on Pinot Noir, Burgundy, and the rare privilege of farming a Grand Cru vineyard.
4. Don't ignore the hinterlands.
We work with Guy Chaumont in Givry and I found a visit to his "estate" and vines to be wonderfully refreshing. I say "estate" because it is a farmhouse that he has converted. This is far away from the Golden Slopes where every possible plot of land is planted to vines. As such it is a poly-culture, and few landowners can survive without also raising livestock, growing wheat, etc. This infuses the area with a blue-collar sensibility I find fascinating, existing as it does so close to such remarkable estates.
The other advantage of getting out of the most well know areas is that it provides a sense of just how small the Côte-d'Or is.
Domaine Guy Chaumant
1 Rue du Treuil
71390 Rosey
Tel: +33 (0) 03 85 47 94 70
domaine-chaumont.com
5. Go back to Ma Cuisine at the end of your stay.
Friends who have taken this advice—and my own stomach—have thanked me for this insight. Ma Cuisine is the sort of restaurant upon which the mythology of French cuisine is built. If you did not have a chance to enjoy the Pigeon during your first visit, then you must this time around. I must also insist that you order a bowl of Epoisses with a seven- to ten-year-old white Burgundy to finish this meal.
In addition to the food, you will experience the wine list in a completely different way. Having driven from Chassagne-Montrachet to Volnay and tasted from Vougeot to Aloxe with Alex, details and nuances of the list will jump out at you as you probably never thought possible. Now you will moderate a debate with yourself about this Premier Cru versus that Villages. This second visit to Ma Cuisine will make you aware that the veil is lifting; that you've spent a week in the trenches and have begun to understand this most maddening of regions.
6. Extra bonus points for wandering through every wine store in Beaune.
Not all are great, and some are downright not great, but some have wonderful selections that will make your afternoon if you are having a picnic with a bottle along the way. Think of it as a chance to review the towns and producers you will see and practice for your return home—and the next wine list you come across.
Finally, the last piece of advice for a novice headed to Burgundy is based on the knowledge that my experiences in the area have everything to do with the people I've met. If you do not speak any French, work at it now. Regardless of your level, go out of your way to talk to everyone in Burgundy you can, from the winemakers you meet to the local butcher to the person making your coffee. It is an interconnected region and it is downright amazing where a conversation can take you.
My first trip to the region came on the heels of a charity tasting of Domaine de la Romanée-Conti that we organized in 2005. I was incredibly fortunate to have met Aubert de Villaine, DRC's co-owner and co-director, at a previous industry event in Chicago. When I mentioned the success of our tasting, he invited us to come visit.
Sitting at the hotel bar the night before our visit to DRC (a cheap hotel, per my first point), my partner and I struck up a conversation with a fellow patron. He turned out to be Roland Masse, the head winemaker for Hospices de Beaune, and an hour and few celebratory beers later, he said, "Well, since you are free in the afternoon following your big visit, why don't you come see me?" So after tasting through the 2005s in barrel at DRC, we drove to the cellars of the Hospices de Beaune and tasted our way around the region with Masse—who turned out to be dating the owner of our little hotel. It was quite a day.
And then we had dinner at Ma Cuisine.