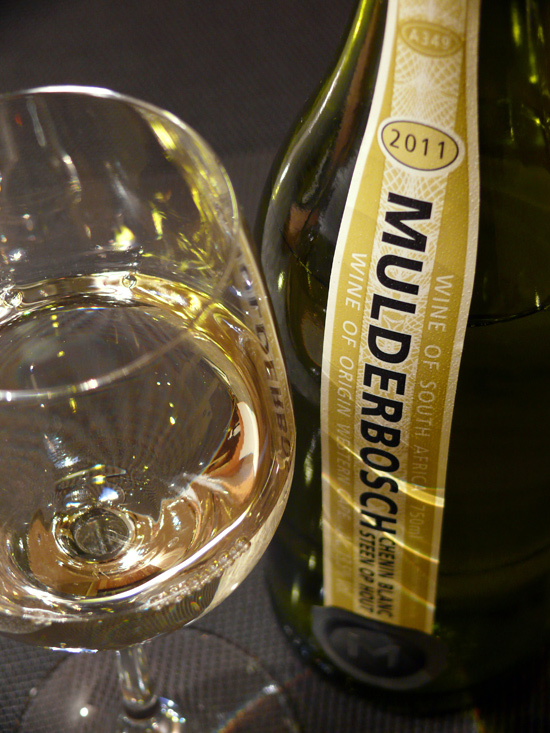 Mulderbosch
Chenin Blanc Steen op Hout Wine of Origin Western Cape
2011
13.5% ABV | Price: about $14*
I've recently tasted some admirable—and affordable—Chenin Blanc from South Africa, so I was eager to try this low-priced offering from Mulderbosch.
This wine is 100% chenin blanc, a grape South Africans call steen, and was grown in the Stellenbosch district of the Western Cape. This is the oldest viticultural area in South Africa, with plantings dating to the 1600s, but these vines are still new to the neighborhood—average age: 32 years.
The grapes were harvested at an admirably restrained 23.5° Brix, and while 80% of the juice was relegated to humble stainless tank, the rest was sent off to ferment and age five months in French and Hungarian Oak.
It's savory. Yes, there are floral top notes of tropical fruits, white flowers, clover honey, and cracked white pepper. But the wine has a gorgeous vein of slatey minerals; an opulent, luscious body; and an glaze of oily citrus that adds shine and polish to the top. There's great acidity here, too, so while the finished wine weighs in with 4.3 g/L of residual sugar, it still feels fresh.
This wine has zing and charisma, and is a terrific deal at about $14.
*I received this wine as a press sample.