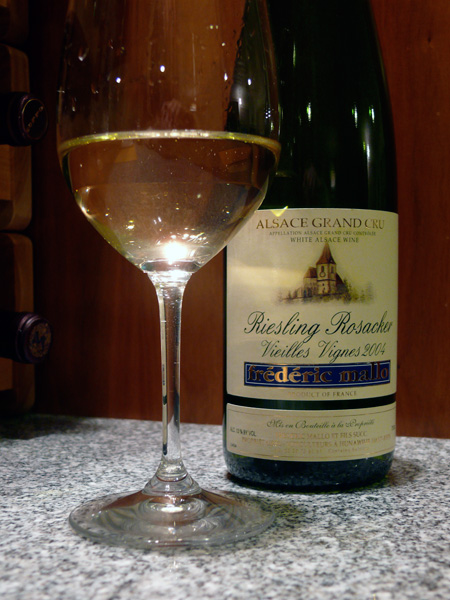 Frédéric Mallo et Fils
Riesling Rosacker Vieilles Vignes
2004
13.0% ABV | Price: about $26

There have been vines in the Rosacker plot since 1497. Today, about half is riesling, the other half gewürtztraminer.
This Riesling derives from forty-five year old vines. It's a brilliant light yellow, offering aromas of peach, melon, spring grass, white flowers, and petrol. On the palate it tastes like stone fruits—or maybe stony fruits—with a lingering grapefruit-melon finish.
Alsatian, baby.