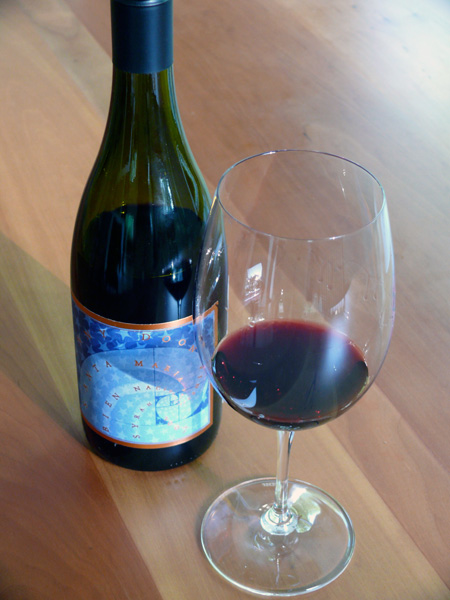 Bonny Doon Vineyard
Santa Maria Valley Bien Nacido Syrah
2007
Current price: about $40 (as club members we paid $34)
This wine is deep ruby red with a pale lavender edge. On the nose there's a little funk, plus spearmint and something spicy, like paprika. It's a little smoky, too, but it has a feminine side, the scent of wild roses. On the palate I get deep black cherry, anise, lavender, tea. It's savory but also bright, with a cleansing astringency that balances the fruit and spice.
Earthy, and perfect with tonight's grilled venison.