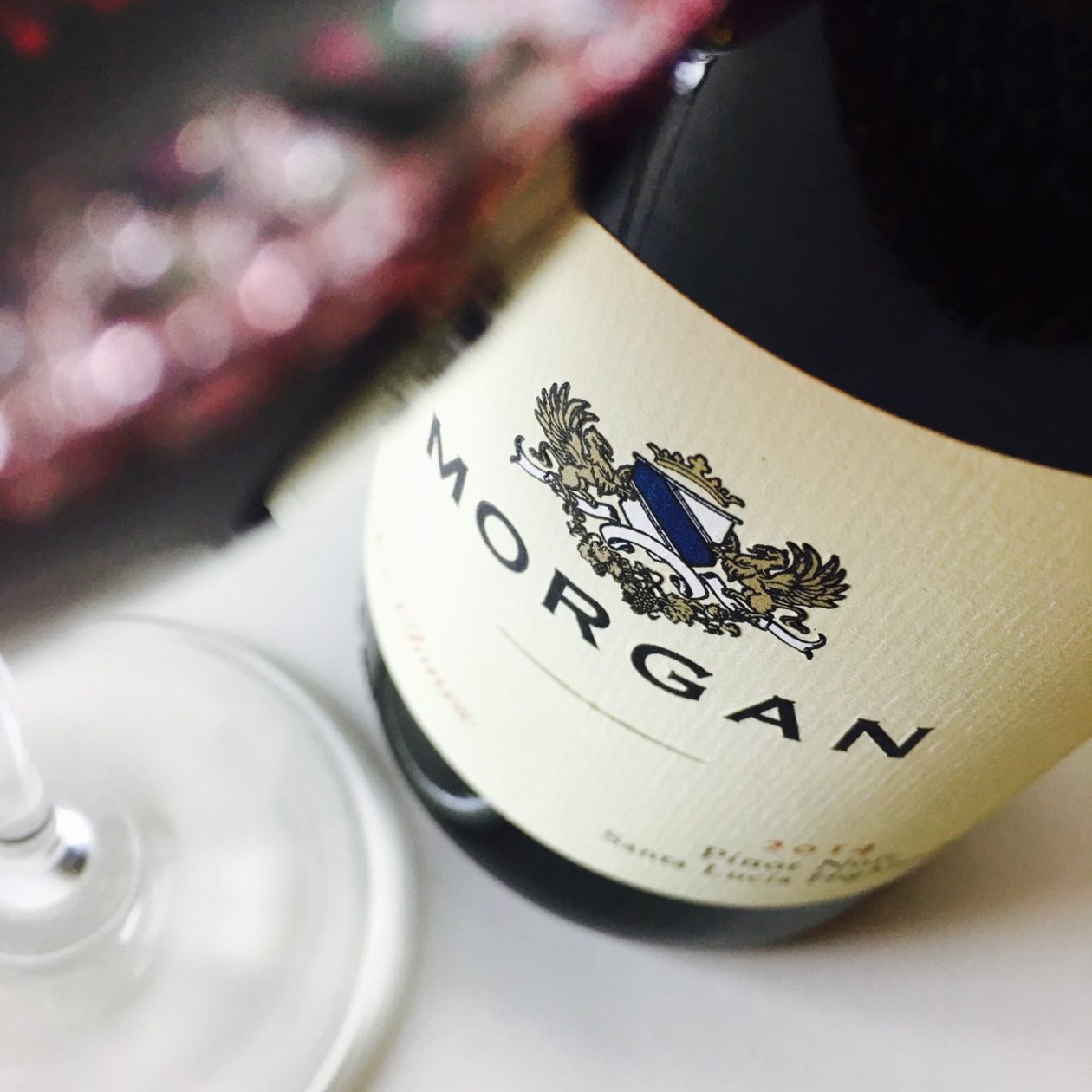 Dan Morgan Lee and his wife, Donna Lee, launched Morgan Winery in 1982, in California's Central Coast. It was pioneer days, almost, before the region was widely regarded as a successful zone for Burgundian varieties. The winery has since earned accolades for its sensible, food-friendly wines, and for its commitment to sensitive farming.
Morgan's 49-acre Double L estate vineyard in the Santa Lucia Highlands is currently dominated by Pinot Noir and Chardonnay, with additional tiny plots of Syrah and Riesling. Farming is organic. This wine is named "Twelve Clones" in a nod to the diversity of Pinot originally planted at the estate, but for this bottling, a little over half of the fruit hails from Double L, with the balance from nearby sites. The must was fermented with native yeast in open-top tanks, and the wine was raised in French oak, a little over one-third new, for eight months.
It needs a little air at first, maybe thirty minutes, and then its ruby-garnet robe begins to effuse a fragrance of black spices, pepper, and plums. The palate is sharp and spiced, too, ripe with red and black fruit and a finishing flare of clove. Imagine ripe raspberries and blackberries steeped with black pepper, basil, ginger, and pink peppercorns.
It sounds weird, but it works. Ergo: This wine would be brilliant with Southeast Asian accented meats, especially grilled, and especially—because it's Pinot Noir—lamb.
13.8% abv | $34 (sample)