Guillaume Clusel, known principally for his estate Côte-Rôtie, also bottles this 100-percent Gamay from the vineyards west of Lyon, in the Côteaux du Lyonnais. In most years he uses organic fruit sourced from a gallet stone-crusted vineyard, but, as he told Rhône wine expert John Livingstone-Learmonth, in 2018 those vines endured hail, requiring him to supplement his cuvée with purchased, non-organic fruit.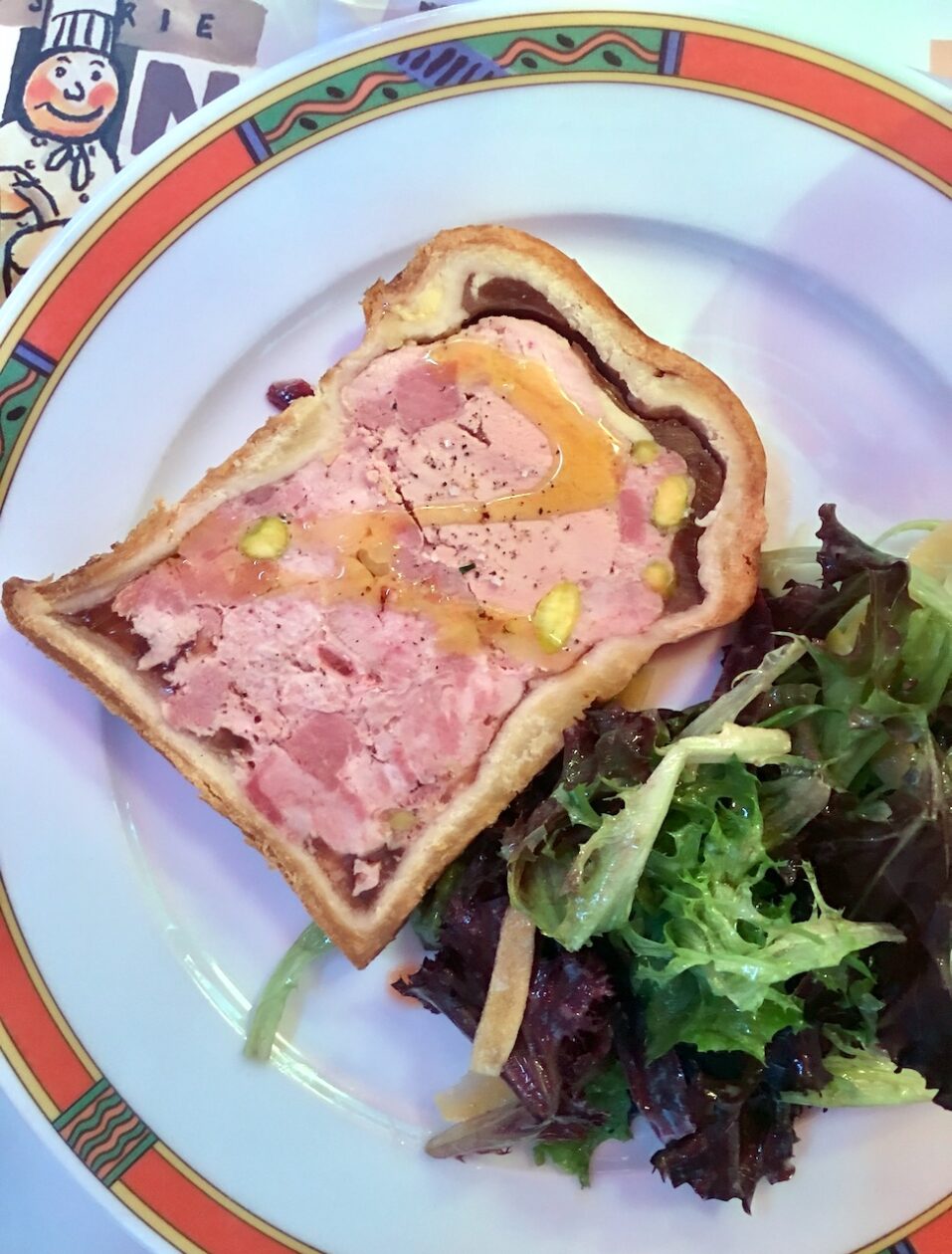 Pâté en croute at Léon de Lyon, a bistro in Lyon, France, that specializes in regional cuisine
The grapes were harvested by hand and fermented with ambient yeasts, with some carbonic maceration. The wine ages in stainless steel for six months prior to release. These treatments — carbonic, no oak — render it a spritely and exuberant wine redolent of wild strawberry, balsamic, basil, and fresh air. Its fruit notes are carried on a light textured, cherry-red robe that offers a kick of peppery spice. It's a solid refreshment for rich Lyonnaise cuisine (think pâté en croute), but any hearty picnic fare would do.
2018 Clusel-Roch Traboules Côteaux du Lyonnais AOP
13% abv | About $23; imported by Grand Cru Selections