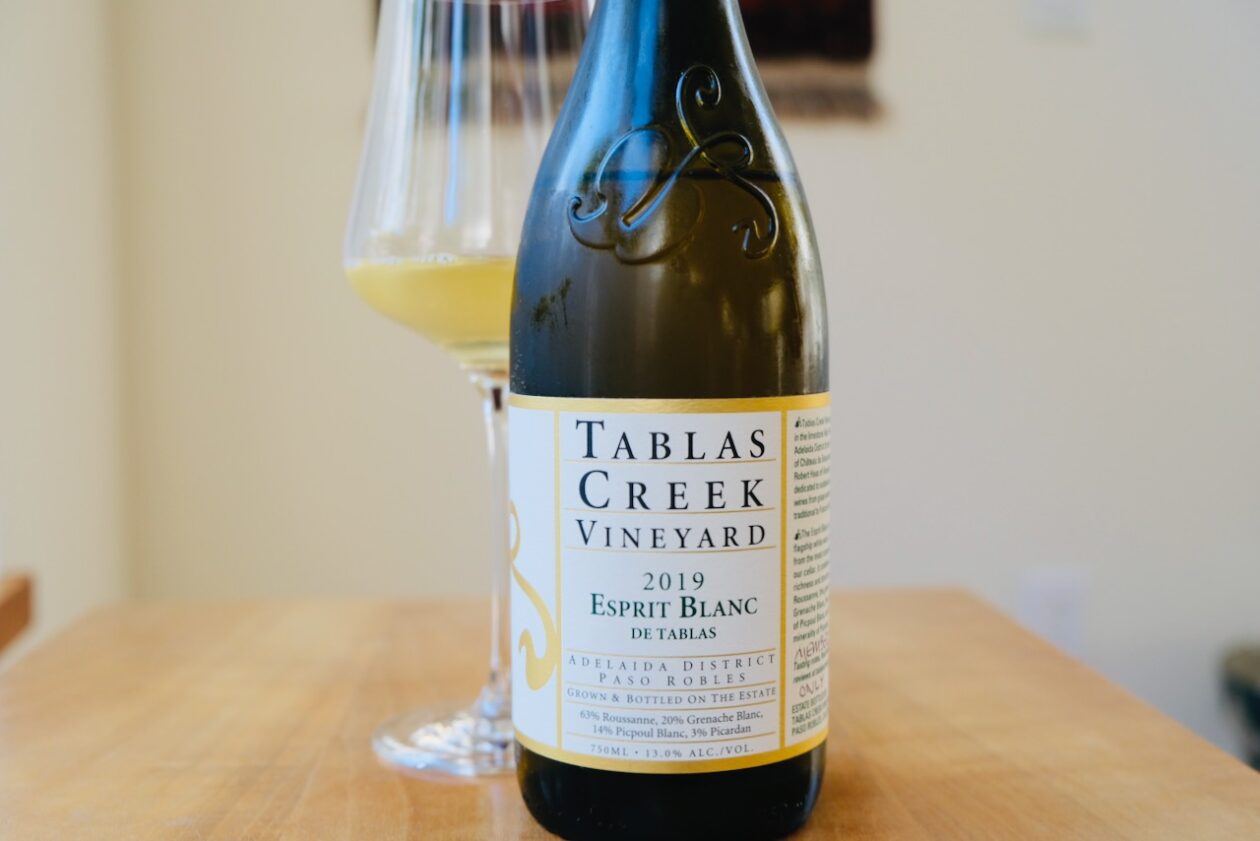 Tablas Creek's Esprit Blanc is its prestige Rhône-style white. The blend is 63 percent Roussanne, a grape with firm structure and texture, with the balance 20 percent Grenache blanc, 14 percent Picpoul, and 3 percent Picardan. The certified organic and biodynamic grapes were fermented in a mix of vessels, and after assemblage the wine aged in foudre for about eight months prior to bottling.
The robe is more golden than the winery's other white blends and it smells golden, too. There's a sense of russet apple and birch wood, pear and quince. The mouthfeel is substantial, velvety. This wine also has more astringency and structure — likely from the preponderance of Roussanne — and the wood tank aging adds complexity. It will probably bottle-age beautifully for several years or more.
Right now it's a great wine for autumn fare: baked squashes, cheesy pastries, gratins of potatoes and apples, nutty pilafs studded with dried fruits, or a simple roasted chicken. Don't serve it too cold.
2019 Tablas Creek Vineyard Esprit de Tablas Blanc Paso Robles
13% ABV | $50 (sample)