Cypress Grove, established in Arcata, Calif., in the early 1980s, is perhaps best known for its soft goat cheeses like Humboldt Fog. But in the late 1990s, founder Mary Keehn partnered with a Dutch company to produce two hard cheeses, including Midnight Moon. The cheese is produced in Holland and styled after Gouda, but it's made from pasteurized goat's milk rather than the more conventional cow's milk. The nine- to eleven-pound waxed wheels age a minimum of six months to as long as a year.
Midnight Moon's dense, flaky interior is pricked with small holes. The rich paste melts readily on the tongue as its flavor blooms with roasted nuts, brown butter, and cream. It's a savory cheese but its toasty butterscotch sweetness complements a slight twang of goat.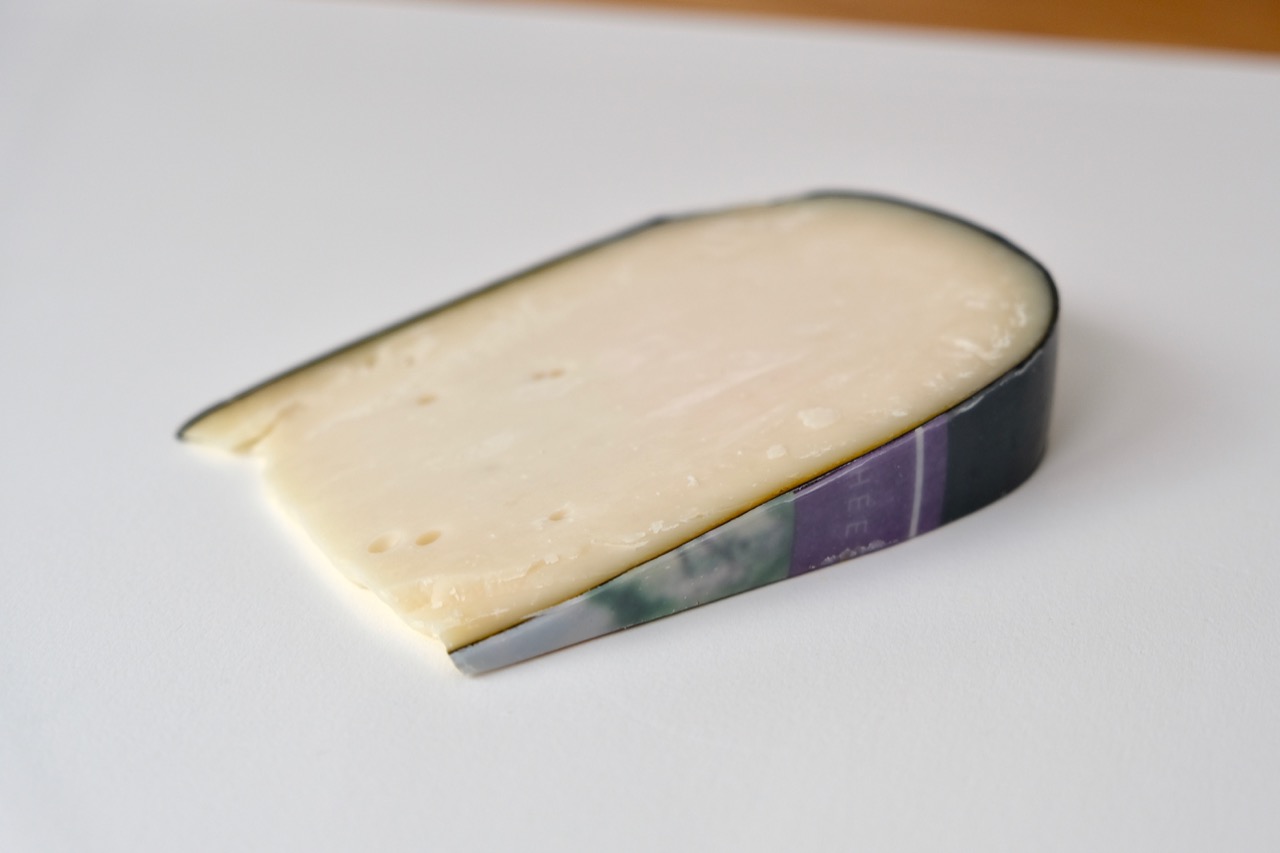 Pairing Wine with Midnight Moon
Midnight Moon's richness makes it a good partner for chewy, tannic reds — Cabernet Sauvignon and Bordeaux blends, Touriga Nacional and Portuguese blends, Syrah, Tempranillo, Sangiovese. Weighty white wines with honey or stone fruit flavors are another good option: Arneis, Chenin, Viognier. A barrel-aged Chardonnay that has gone through malolactic fermentation will mingle seamlessly with the buttery, toasty qualities here. This is also a good cheese for Sherry, Port, or Cognac.
Cypress Grove Midnight Moon Goat Gouda
$25/lb.
cypressgrovecheese.com