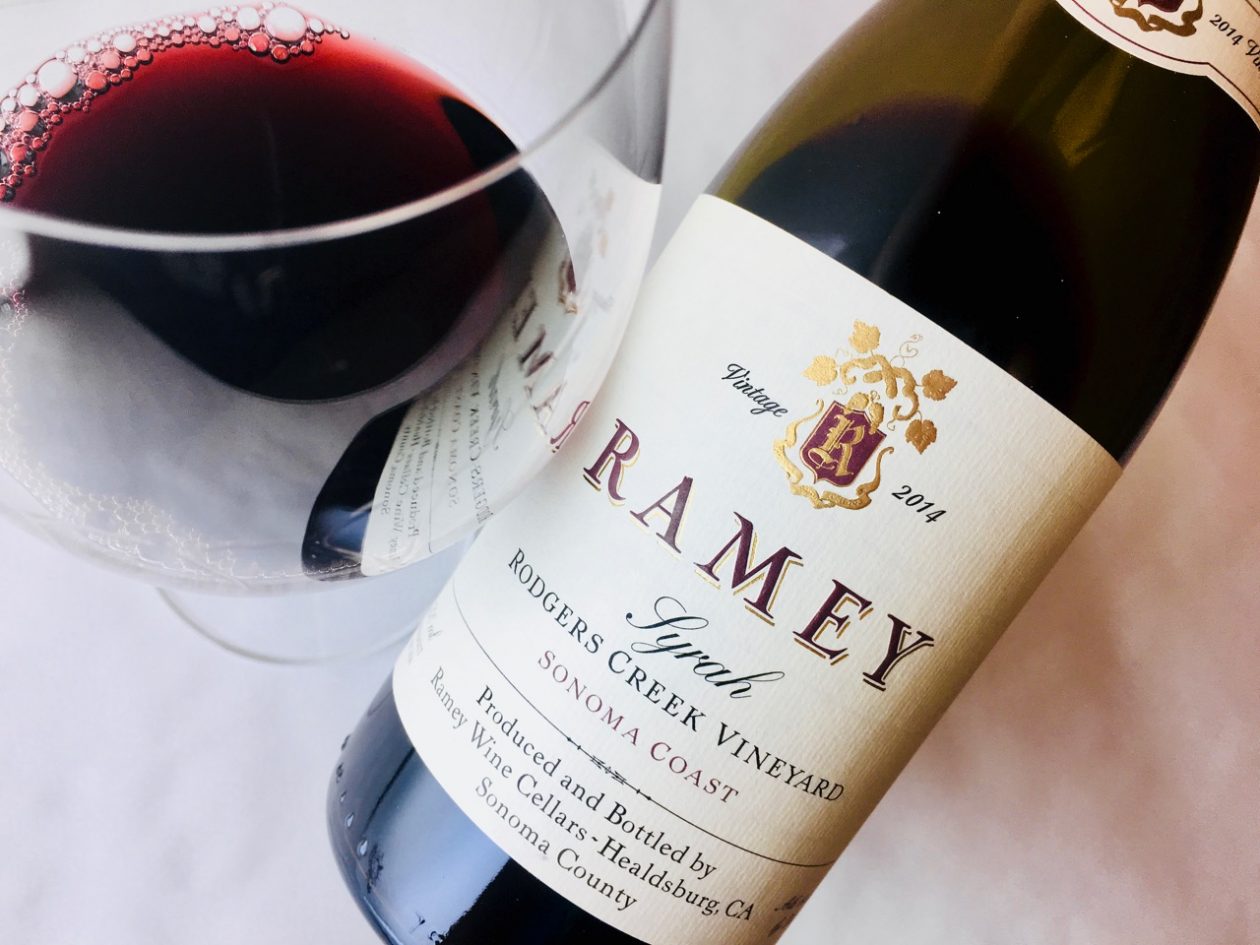 Ramey's Rogers Creek bottling is made as a Northern Rhône style co-ferment, 90 percent Syrah and 10 percent Viognier, and the results are remarkably like the French prototype. The fruit was grown in the Petaluma Gap region on the west side of Sonoma Mountain at a chill 800 feet of elevation. A quarter of the Syrah went into the tank whole-cluster, and the wine aged in all new French barrels for 25 months with monthly stirring.

The Viognier factors here as an apricot smile, but mostly this wine is dominated but Syrah's feral raw-meatiness. A streak of bacon fat complements a pitch-perfect perfume of violets, while the body is redolent of dark fruits and spices: blackberries, black plums, black pepper, black coffee. Texturally it feels mid-weight, sweeping the palate with tea-like astringency and finishing in a lilting stone-fruit lift.

The wine is authored to age; lay it down for five years, minimum. On the other hand, it was an extraordinary pairing with cow's milk blue cheese (try Roquefort, Bayley Hazen, or Great Hill Blue); the savoriness is equivalent, the fruit is complementary. Also good with roasts, cured meats, game. Outstanding.
2014 Ramey Syrah Rodgers Creek Vineyard Sonoma Coast
14.5% abv | $65 (sample)