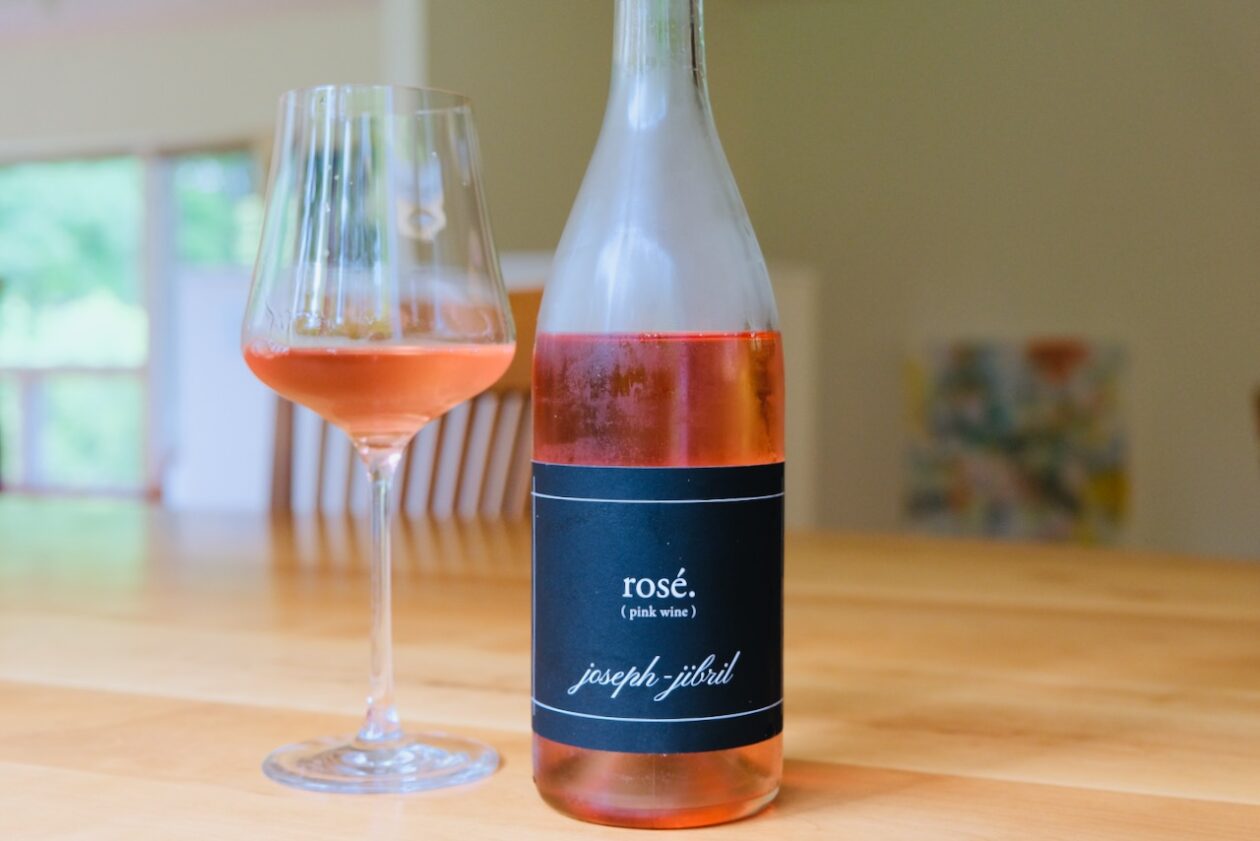 I can't be impartial about this wine, because Jaam Moynihan, who is one half of the Joseph-Jibril team, is something of a protegé. I've known his father since we were together in college, and when Jaam decided, after his own university studies, to get into wine, I made a few quiet introductions. He swung stages at Parès Baltá in Penedès and Château Biac in Bordeaux before moving on to Viña Vik in Chile, Handpicked Wines in Australia, and Kosta Browne. He's now head of production at Marine Layer, in Healdsburg.
In 2021 he joined forces with his colleague Bobby Huff to launch a label called Joseph-Jibril, a pastiche of the mens' middle names. This is one of two wines of their inaugural offering (the other is a carbonic Pinot). This rosé is grown in a certified sustainable vineyard owned by the Barnwell family, which has farmed in the Russian River Valley since the 1970s. The grapes were pressed and fermented in a mix of stainless and neutral oak.
The robe is watermelon pink, quite deep for a rosé, with a faint orange cast; the winemakers added lees from a Mondeuse fermentation, which they say imbued it with this color and helped the wine finish dry. It smells breezy, but also leesy, with savoriness like bread and loam. It's top-noted with a sense of field strawberry and rhubarb, but the wine spreads out across the palate, becoming substantial and coating. Flavors of peach nectar and tangerine have an ornament of thyme. It's truly delicious and a great value.
2021 Joseph-Jibril Pinot Noir Rosé Russian River Valley Sonoma County
13.9% ABV | $22 (sample)