Journeyman Meat Co. is run by Peter Seghesio, the grandson of Italian immigrants whose eponymous vineyard is known for its Zinfandel. Since 2011, Peter has focused on production of another of his family's imported traditions: cured Italian-style salumi.
Journeyman grazes livestock on its own pastures in Healdsburg, and supplements production with meat sourced from other ranchers who embrace the company's ethos of humane and sustainable farming. Animals are free to roam, fed a vegetarian diet, and never given antibiotics.
Pork for the two salumi tasted here is sourced from heritage breeds. Batches are small and are produced in the salumificio's USDA-certified curing and aging cellars.
Journeyman's Saucisson Sec is bright red and studded with nuggets of sweet fat. Hints of dusty black spices — clove and cracked pepper — complement its garlicky body. The salting is just right. The Porcini & Parmesan Salame is a darker and earthier chew that gets a rich pop of umami from the cheese and dried mushrooms.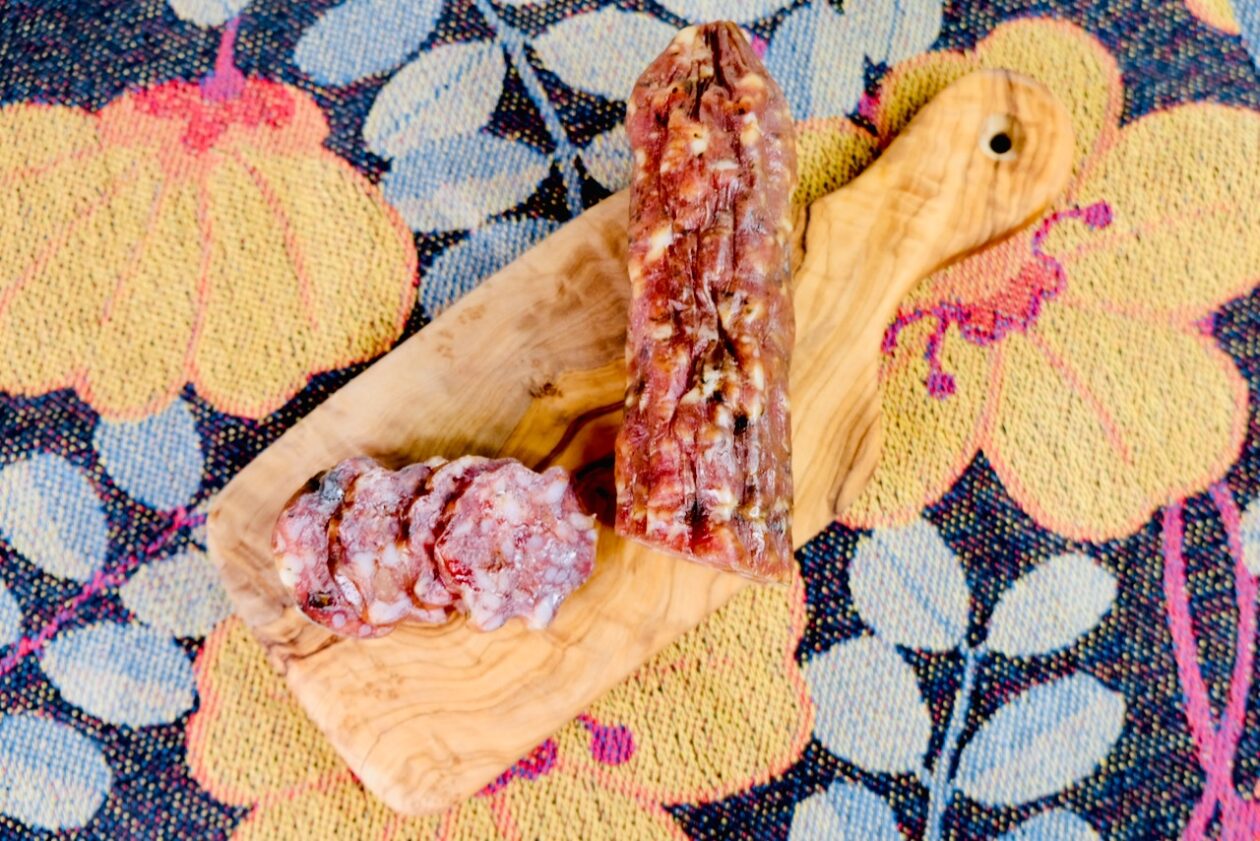 Both salumi are vacuum sealed after curing so the texture is moist throughout, no peeling required. They're a good complement to a mixed cheese and charcuterie board, or just serve them simply with a crackly loaf and a glass of inky wine.
Journeyman Meat Co. Saucisson Sec
Journeyman Meat Co. Parmesan Cheese and Porcini Salame
$15–16 per 7-oz. salame (samples)
Journeyman Meat Co.
Cloverdale, Calif.