Marisa Mauro launched Ploughgate Creamery in Vermont's Northeast Kingdom when she was just 23. A blossoming cheesemaker, she soon perfected a buttery, wash-rind cow's milk cheese she called Willoughby which quickly won accolades.
After a fire destroyed her creamery in 2011, she hung up her apron, but she was soon lured back to dairy. The Vermont Land Trust had recently conserved a tumbledown farm in the Mad River Valley and launched a competition to sell it for its agricultural value to the person with the best business plan.
Mauro won, but this time her focus wasn't cheese—it was butter.
Sourcing equipment from Wisconsin and the Ukraine, Mauro outfitted the historic Bragg dairy farm in Fayston with a separator and churn, then began developing her recipe. Production of her cultured butter cranked up in 2013.
She starts with pasteurized cow's cream sourced from a nearby dairy cooperative in St. Albans, then adds starter and lets it culture 48 hours before churning (the buttermilk goes to her pigs). She kneads-in salt by hand and manually forms the butter into 8-oz. or 1-lb. balls, then wraps them for market in homey waxed brown paper.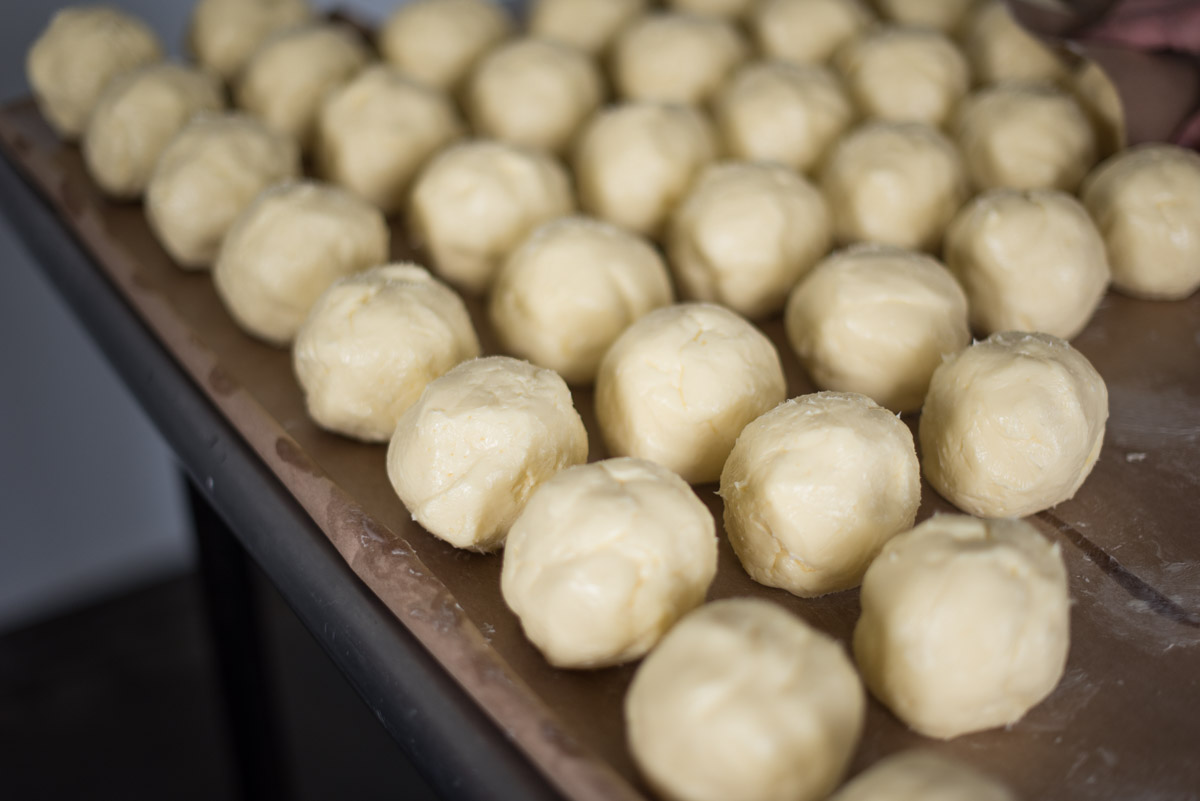 Ploughgate Creamery butter has a bright, fresh taste and the sunshine color that milk inherits from cows fed on grass. The body is swirly, homespun and uneven from the hand-kneading. In the salted version, punctuations of flowery crystals provide a welcome crunch and weep winsomely on the surface. The texture is rich and luxuriant without feeling greasy.
Since I discovered Ploughgate butter in early 2017 I've made it my table staple. I use it to finish vegetables and sauces or just slather it on fresh bread as a treat. The butter's high fat content allows it to melt instantly, and even at fridge temperature it remains spreadable.
The salted version is enduring, staying fresh, tightly wrapped and refrigerated, for a couple of weeks, while the unsalted is understandably more fragile. You can purchase the butter directly from the Ploughgate Creamery online shop, although lucky East-Coasters from Maine to Manhattan can snag it at a favorite stockist.

Finally, a happy coda: After Mauro's fire, the cheesemakers at Jasper Hill Farm acquired the recipe for her washed-rind Willoughby and now produce the wheels at their facility in Greensboro, Vermont. The cheese lives on.
Ploughgate Creamery Butter
About $8 per 8-oz. package
Ploughgate Creamery at Bragg Farm
Fayston, Vermont