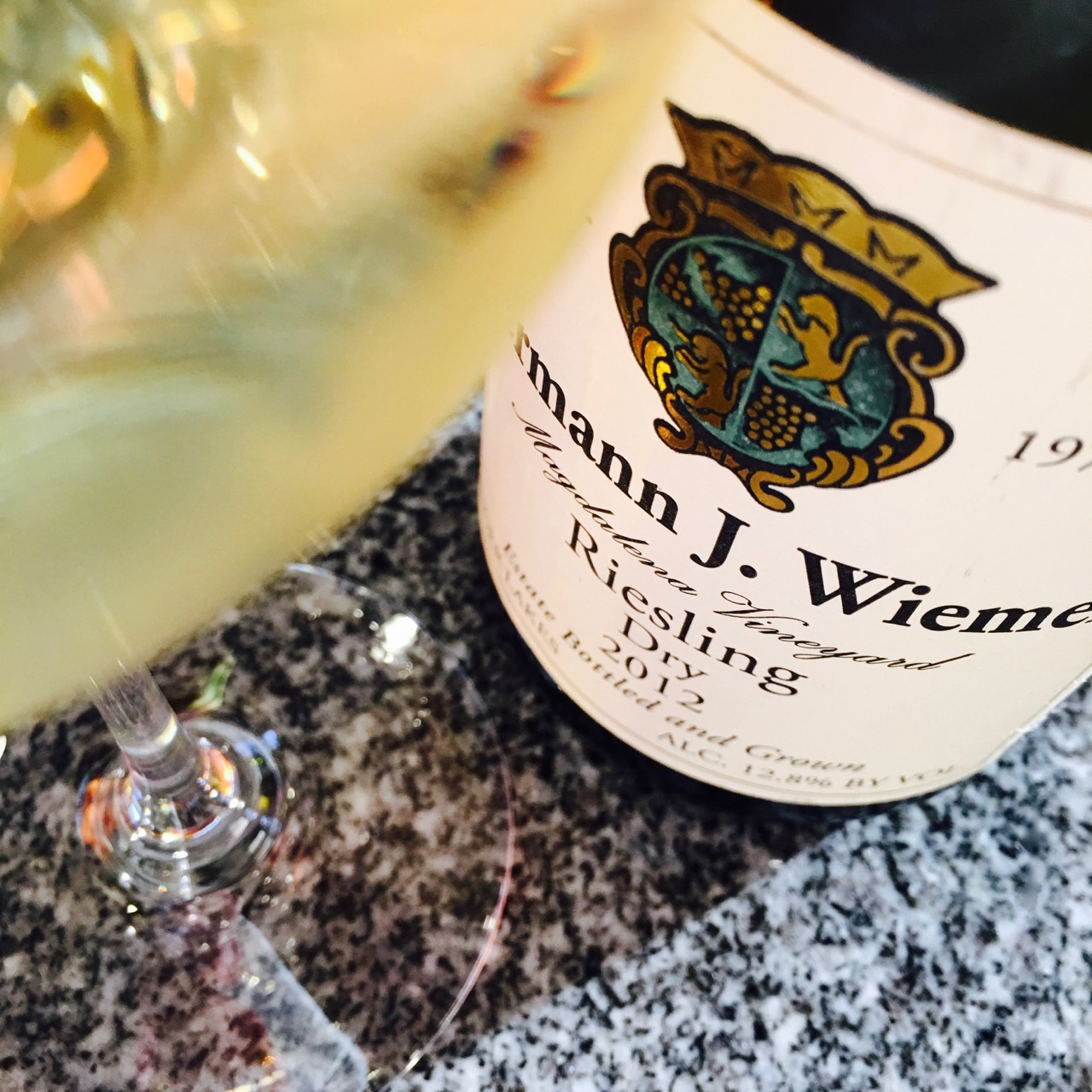 Wiemer's Magdalena Vineyard is planted in a friendly meso-climate of Seneca Lake, one washed by breezes in summer but tempered by lake effects in winter. The average vine age is about 15 years, and this Riesling is hand-picked, hand-sorted, and whole-cluster pressed. The wine is bottled unfined and unfiltered, and is produced in tiny quantities, only two or three hundred cases per vintage.
This bottle has lain in the cellar for two years, but is still a pale yellow color, and it offers a quiet fragrance of ginger, white tea, lemon oil, and water on stones. It's not at all slatey or oily—this is not a Mosel Riesling. It is a Finger Lakes Riesling, exceptionally delicate and finely articulated. There is fruit but it is faint, tilting toward lemony-pear and tart white peaches without ever really reaching either one.
This wine is truly about its structure and texture, conjuring porcelain, paperwhites, the fine, reedy bones of birds. Extraordinary.
12.8% abv | $39