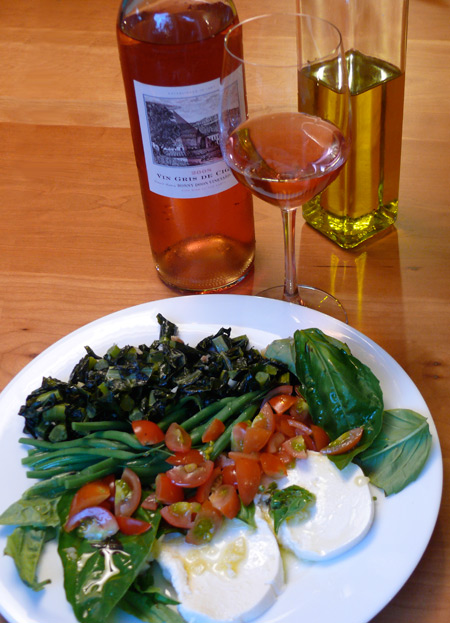 As the white-throated sparrow sang his vespers to a purpling sky, I gathered my first garden meal. I picked the new green beans and pulled a small garlic, then collected a small handful of cherry tomatoes, still warm from the day, and a few stalks of lacinata kale. I pinched a few basil leaves, but left the oregano and parsley. I wanted to keep it simple.
Back inside, I steamed the beans and sautéed the kale, then chopped the tomatoes roughly. I simmered minced garlic briefly in my favorite olive oil before drizzling it over the vegetables and a few slices of local mozzarella. The oil and cheese weren't mine, but everything else was.
Raw to cooked. Cold to hot. Creamy to crunchy. Bitter to pungent to grassy to sweet. Amen.