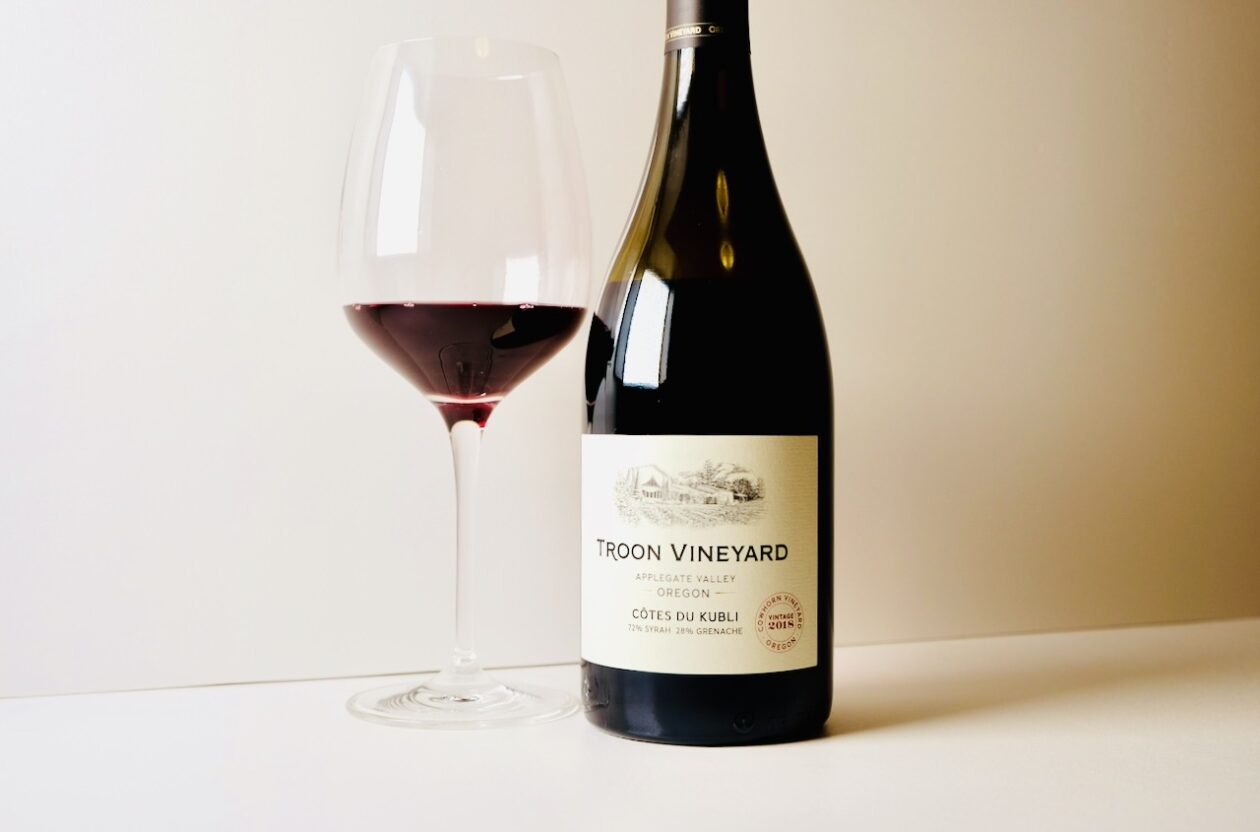 Troon's Côtes du Kubli is a blend of about three-quarters Syrah with Grenache, farmed biodynamically in Oregon's Applegate Valley. The wine is all estate, from their Cowhorn Vineyard.
It's youthful — as you'd expect from a meaty blend from 2018. Its aspect is bright ruby with bluish-pink highlights, and it exudes classic Rhône-like aromatics: meat and hide, blue-black fruits, a thin stroke of flowers and mint. On the palate, the wine's berry fruit is carried in a firm armature of tannins, and at the finish there's a sense of cured meat and candied violets.
This wine has the structure and substance to age, and I recommend laying it down for five years. If you do open it now, pair it with rosy pork, roasted dark-meat poultry, mushrooms, salumi, or aged cow's milk cheeses.

2018 Troon Vineyard Côtes du Kubli Cowhorn Vineyard Red Blend Applegate Valley
12.9% abv | $45 (sample)