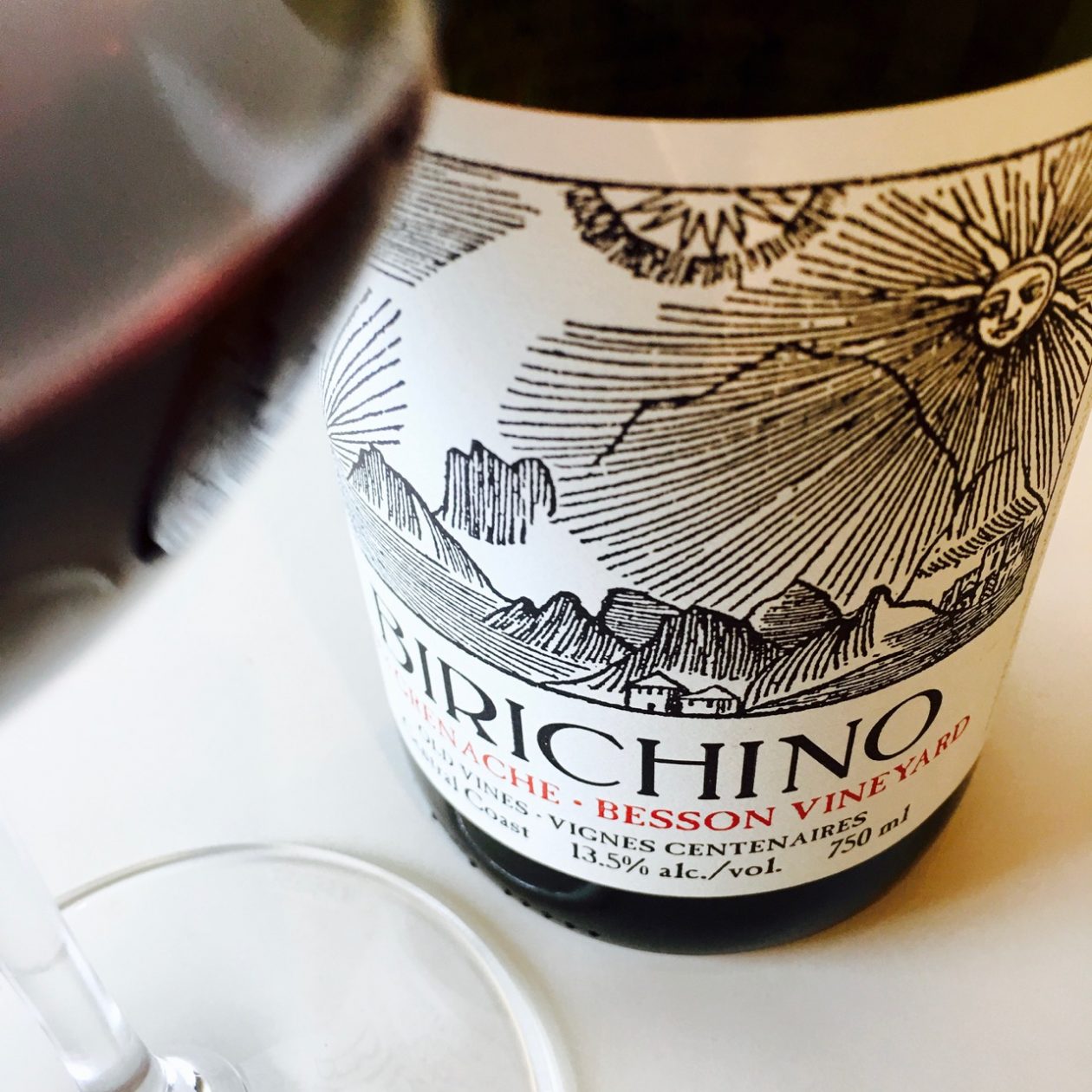 The Besson Vineyard rests along a shoulder of the Santa Cruz Mountains, and its craggy, 100-year-old Grenache vines are anchored on their own roots in granitic sand. Nighttime fog rises over Hecker Pass from Monterey Bay, blanketing the vineyard in a cooling robe for the dark photosynthetic phase.
The site is dry-farmed, and the vine age and meager moisture conspire to produce concentrated berries and very low yields. Still, the winemakers chose to pull out a portion of fruit and let it repose for eight days in bins, a modified appassimento, further concentrating the fruit. After vinification, the wine spent a year in old French barriques and demi-muid, and was bottled unfiltered.
It's brambly and lush, with noticeable dried fruit presence (prune, raisin, currants). But it's not oxidative, not old nor faded—it's fresh and blackberry-inflected, with juicy acidity, a supple spine, a texture like velour. I think I taste the fecund wisdom of old vines. Drink it now or let it age only a few years.
13.5% abv | $22