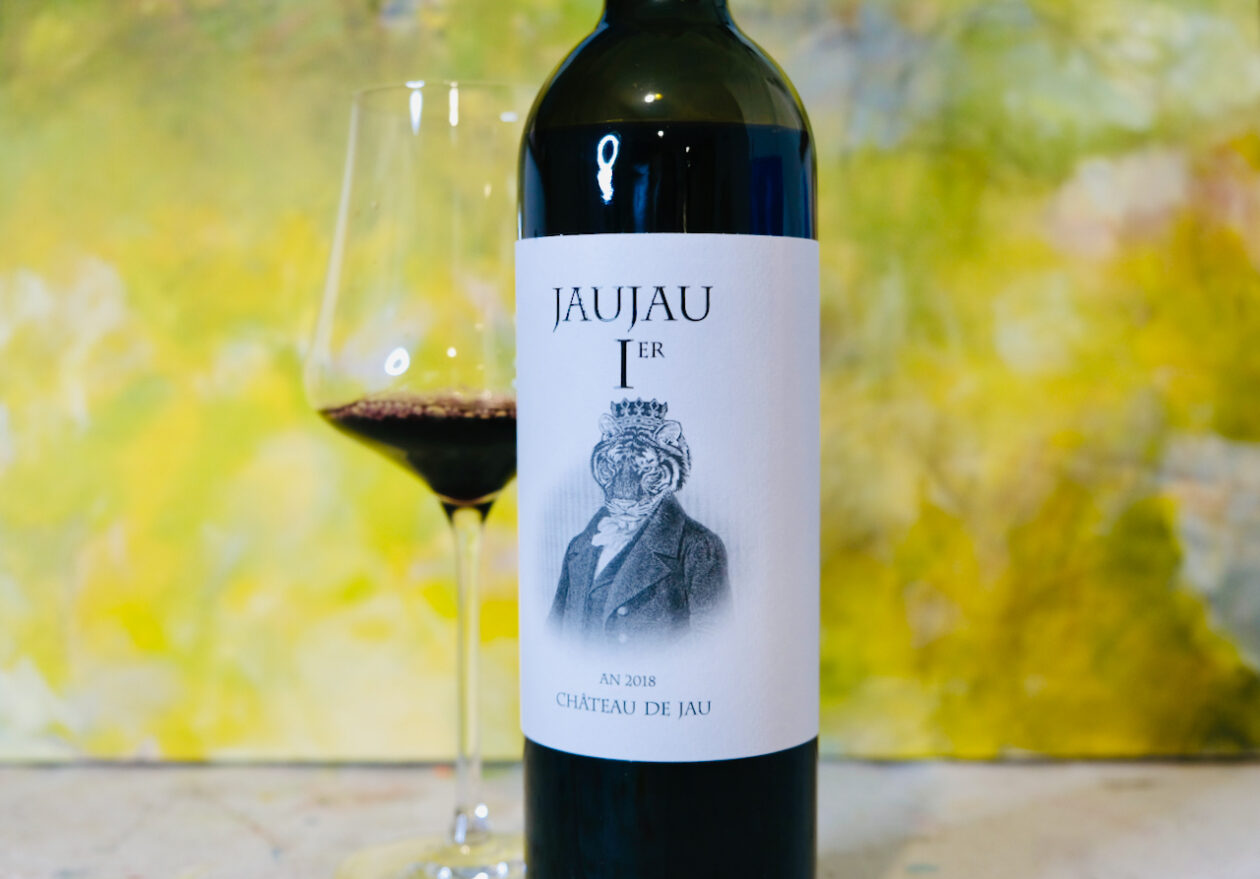 Château de Jau occupies a 100-hectare estate founded in the 12th century CE by Cistercian monks. The site, in the fragrant, scrubby countryside just north of Perpignan, lies about ten miles from the Mediterranean Sea and enjoys a steady wash of on- and off-shore air.
The winery's JauJau 1er bottling is a fifty-fifty blend of Syrah and Grenache. The fruit gets hand harvested, de-stemmed, and fermented with twice daily pumpovers. The wine macerates for two weeks prior to pressing and ages for nine months in barrel prior to bottling.
The results are dense and brooding. The robe is ruby purple, deeply extracted, and the fragrance is darkly lavish with spiced dried fruits, cured meats, and cocoa. The wine's acidity is mercifully balancing, lifting up the mid-section while the texture, velvety at first, builds to a sense of chewy spice.
This vintage has the stuffing to age and will profit from at least another three years in bottle. If you do open it now, pair it with slow-roasted or slow-smoked meats or well-aged cow's milk cheeses.
2018 Château de Jau JauJau 1er Côtes du Roussillon Villages
14% ABV | $28 (sample); imported by Vinovia Wine Group