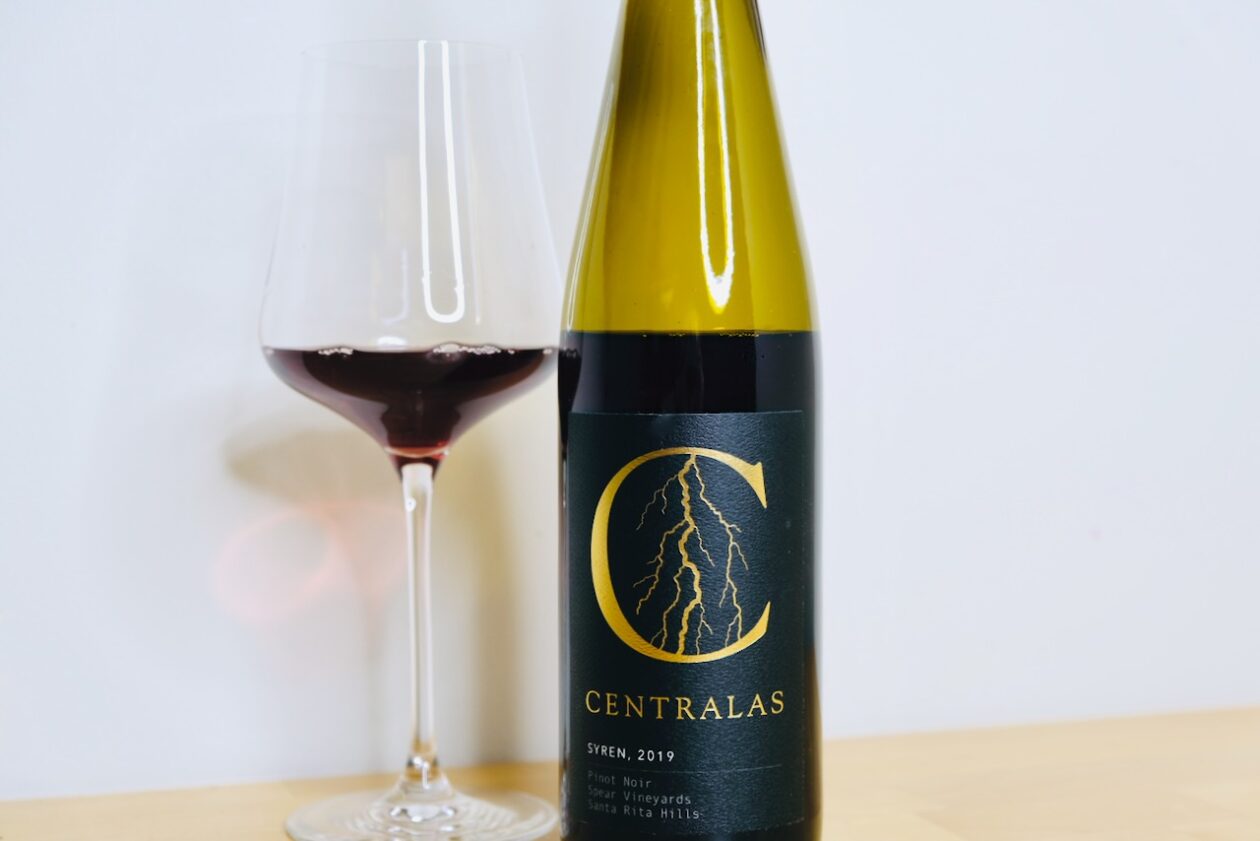 Centralas's vineyard designate Pinot noir is sourced from a certified organic vineyard planted to Clone 667. The fruit was de-stemmed and fermented with ambient cultures and the wine reposed for ten months in neutral oak. The back label admirably discloses the ingredients: grapes, water, tartaric acid, sulfite.
It's a crystalline wine, pale red with aromas of strawberries, red cherries, and rhubarb. The palate is a blade of cranberry-cherry fruit ornamented by that elegant spiciness I find characteristic of this Pinot clone.
It's a forthright wine: accessible, refreshing, direct. Pair it with fish, poultry, pork, vegetable medleys.
2019 Centralas Pinot Noir Syren Spear Vineyards Santa Rita Hills
14.4% ABV | $50 (sample)