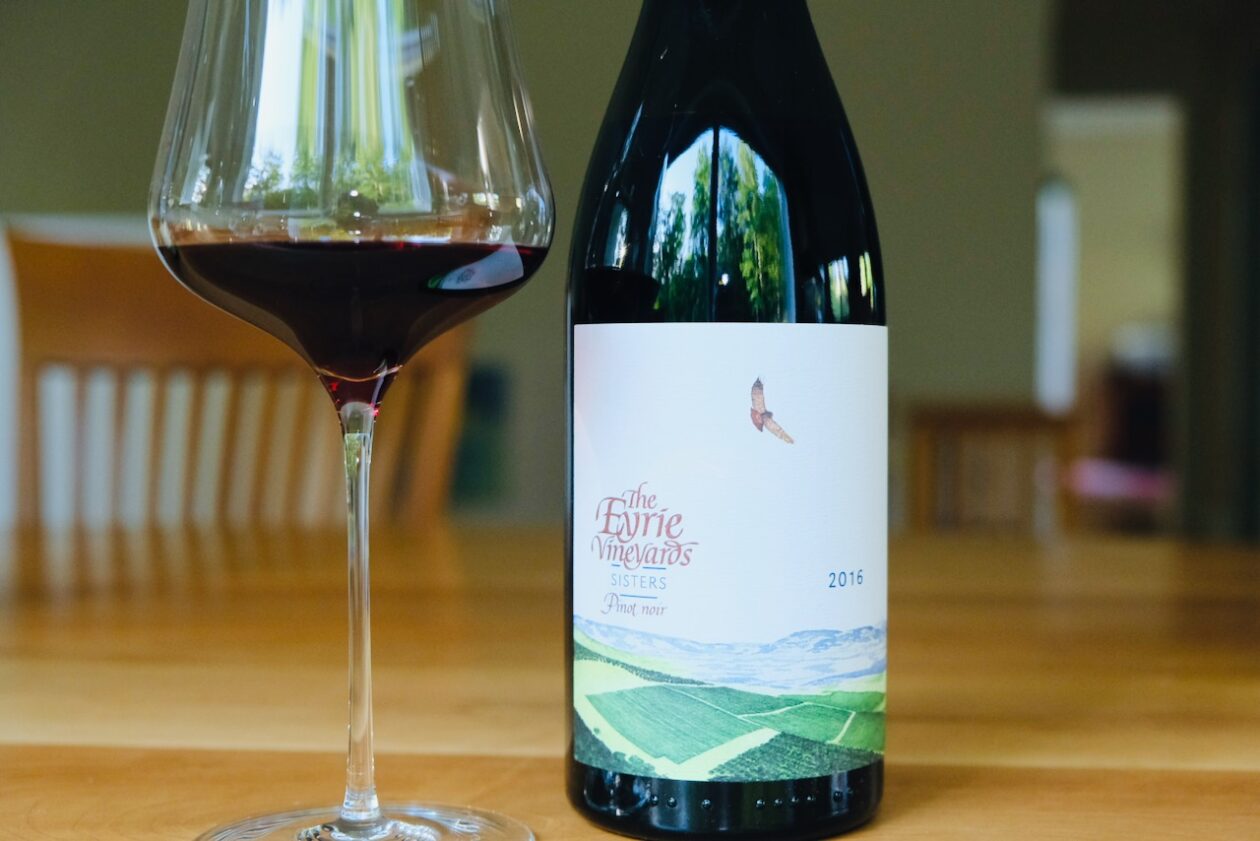 Eyrie vinifies its Pinot cuvées identically in an effort to showcase site. They use ambient yeast, small fermentation vessels, and aging in a very modest amount of new oak.
Sisters is the lowest elevation site, four acres, all south facing. It's named for the three types of Pinot — the "sisters" blanc, gris, and noir. It was planted in 1987 to Pommard and Wadenswil clones.
The wine has a rusty scent with abundant fruit spice (sun-dried tomato, black raspberry, black pepper). The palate is friendly, warm and smiling, with a darkly spiced finish. Tart acidity finishes it in a sluice.
Overall the Sisters Pinot is a friendly, ample wine but with a direct beam of light through the middle.
2016 Eyrie Vineyards Pinot Noir Sisters Dundee Hills
13% ABV | $45 (sample)