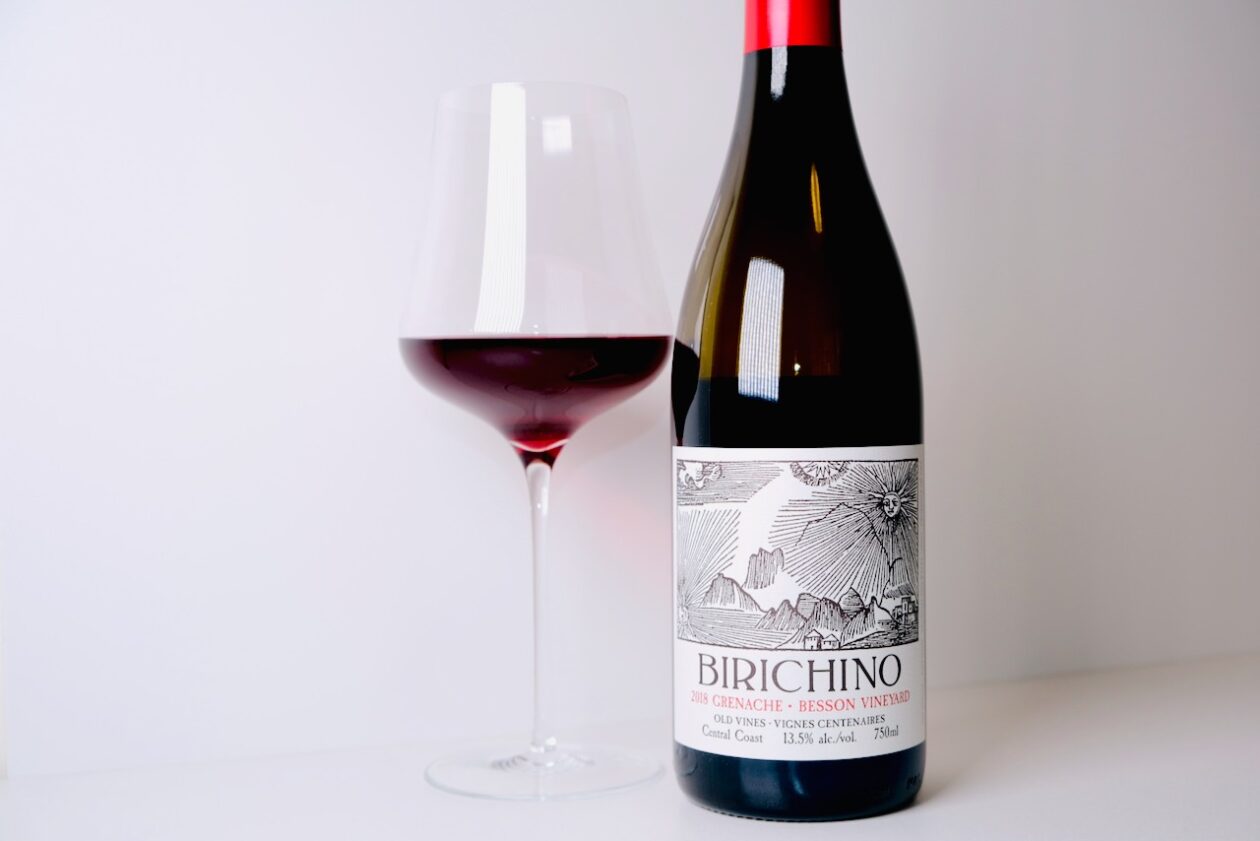 The Besson Vineyard, owned by George and Martha Besson, was planted in 1920 and the vines are own-rooted. The soils are granite, and the location, near Gilroy, enjoys warm days and nights moderated by marine air.
The wine is made in a curious way. A fraction of the grapes are sweated post-harvest in small picking boxes for about ten days, then fermented separately (always with ambient cultures) with a six-week maceration on skins. The bulk of the wine is fermented with ambient yeasts in stainless steel and cement. The blend was raised in cement and a mix of 225L and 500L neutral oak, and bottled unfined and unfiltered.
The result is taut and youthful. The scent is of cherry, cherrystone, wet stone; it's lightly reductive. After air, it yields crushed anise seed, fennel, red currant, raspberry. The palate is like cut red glass, sharp-edged, not robust as one might expect from old-vine fruit. The flavors offer blackberry, black raspberry, sharp and tart. It's a wine with small thorns; not rustic; instead: bucolic.
2018 Birichino Old Vine Grenache Besson Vineyard Central Coast
13.5% ABV | $25