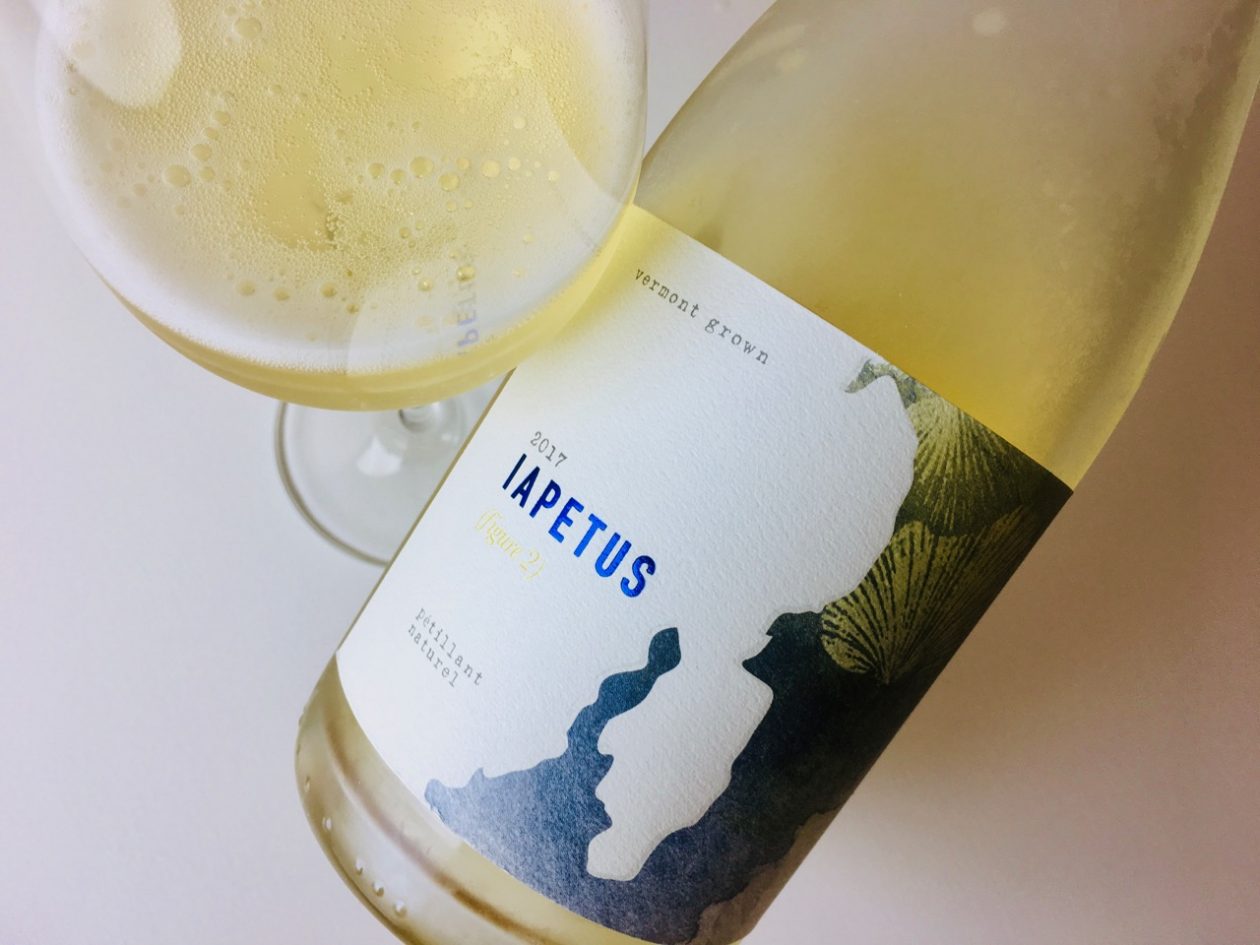 A pét-nat made from La Crescent grapes harvested from the Mt. Philo Vineyard in Charlotte, Vermont. Fruit was crushed and macerated on skins for a few hours before pressing. The must was fermented with ambient cultures in stainless steel, then bottled with 12 g/L of sugar for its prise de mousse. It spent six months on lees and was hand-disgorged without dosage. It's finished with a crown cap.

It's a sunlight yellow color with an active bead. The flavors are tart and juicy like a lemon drop; the wine's acidity is firm and forward. The tech sheet pins the finished pH at 3.1 but doesn't list a figure for total acidity; I expect it's high, especially given its malic, green-apple edge. Amidst this blazing acid, though, are notes of autolysis (bread, blanched almonds) and rich lemon curd.

I'd like to age a few bottles. Right now it's a natural for new cheeses, especially fresh or bloomy goat. Also: oysters, light shellfish, poached chicken, chicken salad, picnic sandwiches.
2017 Iapetus Figure 2 Pétillant Naturel White Vermont
13.7% abv | $25 | 30 cases made