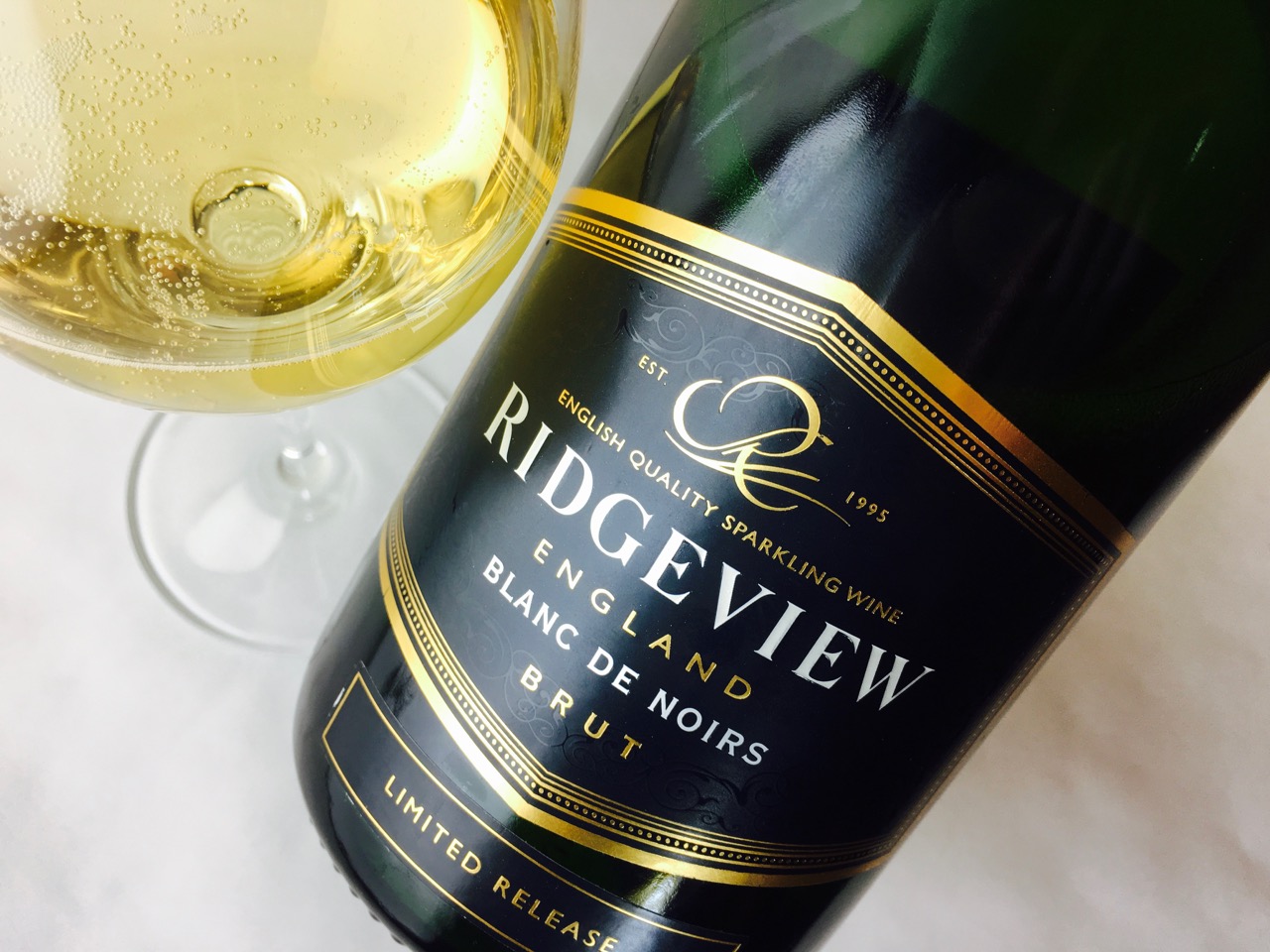 When Ridgeview owner Mike Roberts planted the Chardonnay, Pinot Noir, and Meunier vines at his new Sussex estate in 1995, he was among the first to gamble that the chalky clay soils of the northern rim of the Paris Basin could produce sparkling wines rivaling Champagne. Production is exclusively sparkling—currently about 130 thousand bottles of Brut, Blanc de Noirs, and Rosé—and the wines have won awards in international sparkling competitions and have been served to heads of state including, of course, Her Majesty the Queen.
This wine is their vintage blanc de noirs made from 62 percent Pinot Noir with the balance Meunier. The fruit fermented in stainless steel with cultured yeasts, and the wine went through full malolactic prior to 36 months of lees aging. It was finished with 8 g/L of residual sugar.
Aromatically it's earthy, its fine, persistent bead delivering a muted sense of flint and damp stone along with fruits like dried citrus peels and cranberry. The flavor is savory, its brothy, umami mid-palate lifted by peachy stone fruit. The texture is medium spumy, and while the wine offers some toast and nuttiness, its lees aging seems mostly to have contributed protein savoriness rather than pastry richness. The finish is fine and sharp and red-berry-fruited.
It's a good match for young bloomy-rind cow's milk cheeses (try Weybridge) and the Tomme-style cheeses (try Tarentaise). Also suggested for game and fowl.
2013 Ridgeview Blanc de Noirs Brut England
12.5% abv | $50 (sample) Imported by Banville Wine Merchants