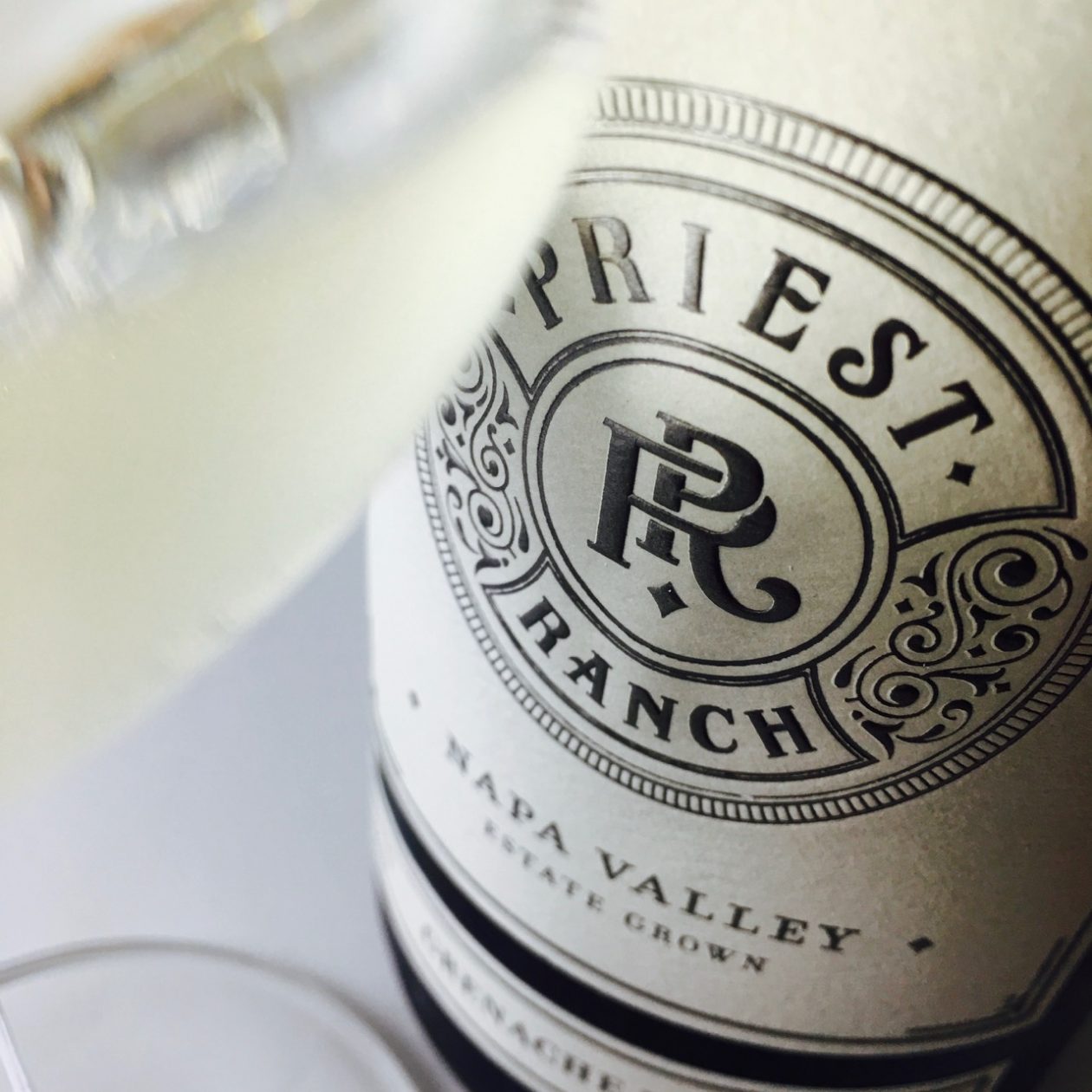 I personally did not return from attending Découvertes en Vallée du Rhône, the four-day Rhône wine lovefest that starts in Ampuis and ends, thousands of wines later, in Avignon, thinking, I must plant some Grenache Blanc.
Craig Becker did, but then, he's a winemaker. While in France attending Découvertes he noticed parallels between Châteauneuf-du-Pape and his home terroir of the Vaca Mountains, east of Napa. Returning to California, he decided to plant five acres of Grenache Blanc in Priest Ranch's home vineyard, at 1,250 of elevation above Napa Valley.
Becker vinifies and ages his Grenache Blanc in stainless to preserve the freshness and purity of the fruit. The wine has a scent of wet rocks or water on limestone, but the body is curvaceous, ripe with stone fruit, tropical fruit, and a squeeze of lime. At the end it drifts back toward stones, and its final flare of tangy citrus is tossed with crunchy minerals.
Generous yet also tonic, it offers a great balance between opulence and restraint.
14.8% abv | $22 (sample)